One thing Pia Wurtzbach learned at an early age was to have a beauty routine.
She was 16 years old when she started using the cleanser-moisturizer combo, which was introduced by her mom Cheryl Alonzo Tyndall.
In a previous interview, she told PEP.ph (Philippine Entertainment Portal), "I was not that maarte or mabusisi then. There were a few times nga when I would sleep with my make-up on."
But now that she is nearing her 30s, she has become more conscious and careful, especially when it comes to the products that she will use on her face.
She continued, "My goal is to look good even without make-up.
"When I was much younger, I would say, 'May glam team naman, sila na bahala.'
"But now, I'm putting more value into it, I'm investing more time in it and more effort for it."
PIA WURTZBACH'S SEARCH FOR THE RIGHT BEAUTY PRODUCTS
Her foolproof beauty routine was a result of trying and testing products and treatments to know which ones will work for her.
For her moisturizer, the 29-year-old beauty queen's major consideration was that it should prevent "premature skin [aging]."
She found a reliable beauty companion in Olay Power Duo—the Regenerist Microsculpting Cream and White Radiance Light Perfecting Essence.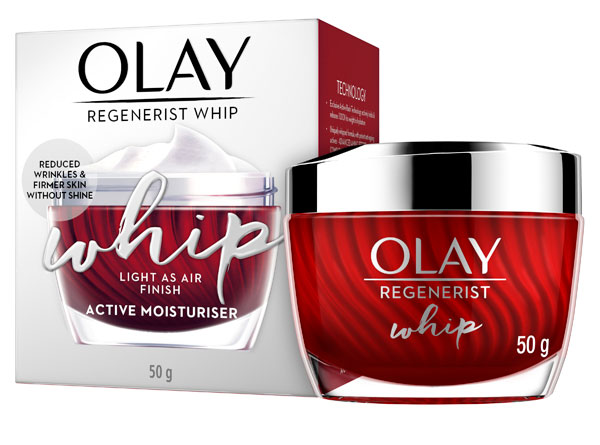 These two bottles do more than just reducing the appearance of fine lines and wrinkles, they minimize pores and dark spots, too, not to mention improve the skin's texture.
In one of her Instagram posts, Pia wrote, "I wasn't sure if two products would be enough, but hey, not only did it simplify my routine, I really noticed that my skin's more radiant and supple now."
For her SPF (Sun Protection Factor), which she recently added to her must-use-everyday products, she said, "It should be non-greasy. Since I never go out without it, and I love the beach and I love going outdoors, it should look natural on me kahit walang make-up."
For her maintenance, she raves about Ultherapy, which is a non-invasive procedure that uses micro-focused ultrasound to tighten parts of the face, neck, and chest.
In a separate interview, she remarked, "…it's really convenient. You only have to do it once a year for 45 minutes… In less than an hour, tapos na yung procedure."
Lastly, proper diet and eight hours of sleep should go hand-in-hand with the products.
She does "detoxing" regularly, which entails eating more vegetables and more fruits, and avoiding "everything that's from a can or a jar or anything that's fried."
The Kapamilya star also tries to get eight hours of sleep daily, which, she described as her "instant beauty treatment."
Pia ended, smiling, "If you want to look fresh kinabukasan, matulog ka lang nang maaga."