Jessy Mendiola is adventurous when it comes to styling her hair.
Earlier this year, she revamped her long locks into a bob that she bleached platinum ice blonde then gray then pink.
On July 7, 2019, the Kapamilya star once again enchanted her followers when she revealed her newest bold look via Instagram.
This time, Jessy went even shorter than her latest hairstyle with a side-parted pixie cut that was dyed ash blonde.
View this post on Instagram
The short hairdo highlighted her sculpted jawline and mestiza features.
Having noticed these, fans and other celebrities liked Jessy's new look.
Her boyfriend Luis Manzano remarked, "Hi!!! [two heart emojis].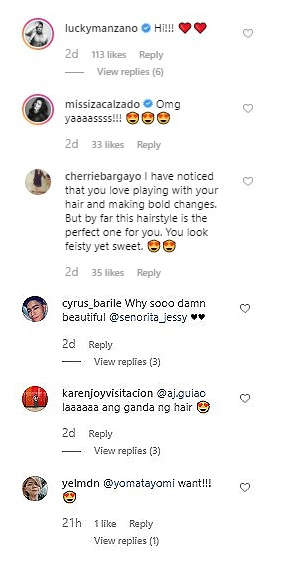 And Jessy has her go-to hairstylist, Antonio Papa, to thank for it.
Antonio is also the creative mind behind the actress' eye-popping hairstyles in the past.
HOW TO STYLE SHORT HAIR LIKE JESSY MENDIOLA
You may be admiring the snazzy actress, but never imagined you too can be as stylish as she is.
Maybe, you are hesistant to cut your hair short?
As much as you would want to, thoughts like "bagay lang iyan sa maliliit ang mukha," "guys only like women with long hair," or "mahirap iyan i-maintain at i-style" keep holding you back.
Banish those doubts. Let Jessy's looks inspire you to level up your everyday style, too.
Don't worry, you don't have to dye it.
Here's how you can rock a short haircut the way Jessy Mendiola does.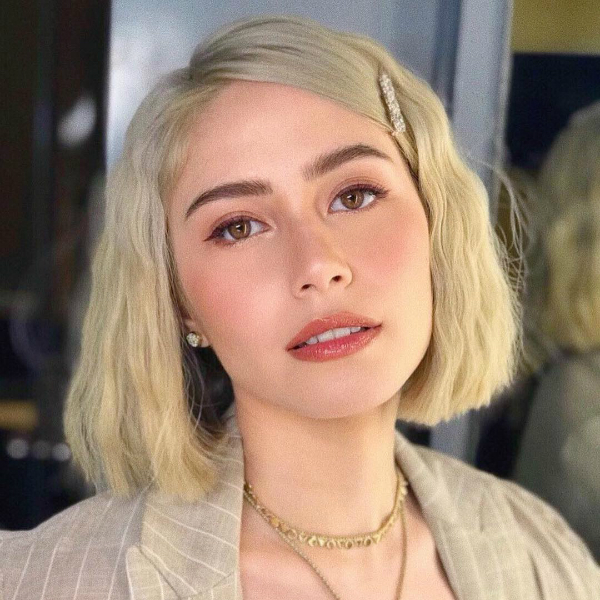 BEACH WAVES
Jessy knows how to add fun to any outfit.
And it shows with how she paired her salmon pink blazer with hair styled into beach waves.
Beach waves, contrary to its name, is a summer trend that you can wear any season.
It is meant to look a bit messy and at the same time sweet.
What you need though is a perming iron.
Next, part your hair and tie the top portion into a temporary bun then gather a small portion of your hair.
Twirl it around your perming iron, holding it vertically to achieve bouncy waves.
To get that messy look, you must curl your hair in different directions.
Finally, sprinkle hairspray on your curls and scrunch it a bit to add more volume.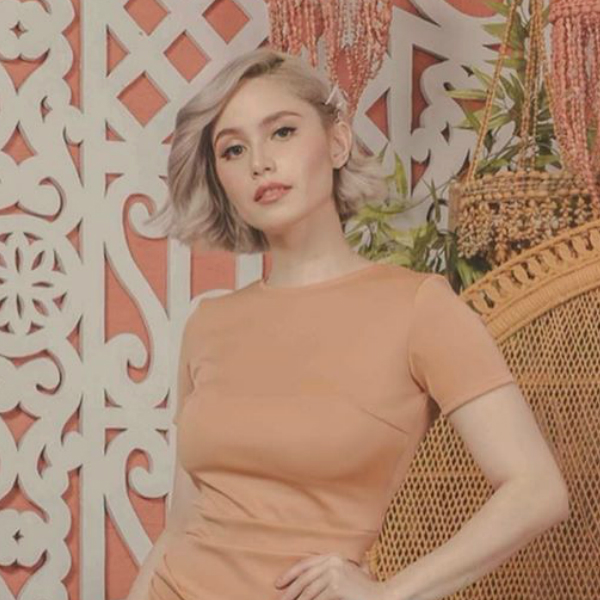 VINTAGE CURLS
Jessy's soft curls were fashioned from the posh hairstyles of old Hollywood.
Achieving this look is easy and can be done in two ways using a curling iron or a set of flexi rods.
USING A CURLING IRON
First, part your hair and tie the top part into a temporary bun.
Next, gather a section of your hair (around 1-2 inches in width) from the bottom layer then curl the ends using the curling iron.
Make sure that you only curl in one direction, which is towards your face.
Do the same procedure until you're done with the bottom layer of your hair.
After that, untie the top layer and curl it likewise, focusing only on the tips.
Once done, spray a light layer of hairspray on the curls and let it set for five minutes.
Lastly, tuck the hair behind your left ear then secure it with a barrette or fancy hair clip.
USING FLEXI RODS OR SOFT FOAM ROLLERS
First, take a section of your hair (two inches in width) then twirl the lower portion around a flexi rod.
Do the same procedure for the rest of your hair then let it dry overnight.
Then, remove the flexi rods the following morning and separate the strands of your hair using your fingers.
Next, secure your curls with a hairspray and let it set for five minutes.
Finally, tuck the hair behind your left ear and accessorize it with a barrette.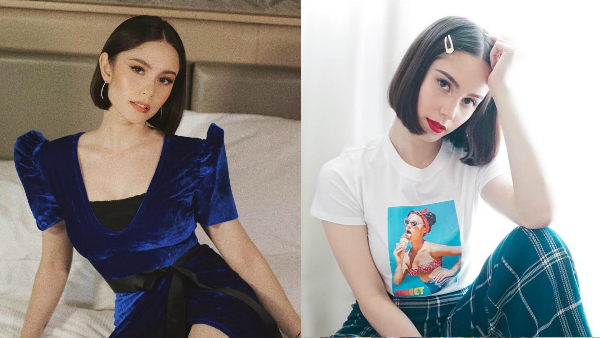 AU NATUREL
If you're in a hurry to go to work or simply feeling laid back, wearing it down can still make you look polished.
The key is to keep it tidy just like Jessy's.
Use shampoo and conditioner that suit your hair type.
After every wash, dry your hair with a towel before combing it. Then use a metal wide tooth comb which can pass through the hair easily without friction, so there's less pull and less discomfort.
If you have straight hair, blow dry it with a round brush to add more volume.
Then manage your locks and tame flyaways by applying leave-on conditioner.
For those with wavy hair, enhance your natural look by applying a gel, and tousling it with a brush.
Another effortless trick is by parting your hair on the side or opposite from where you usually do.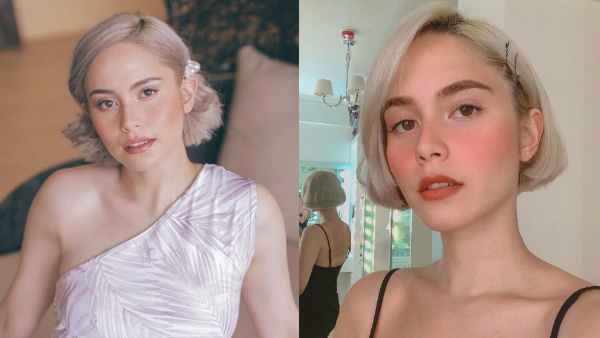 ACCESSORIZE
Accessories, such as barrette clips or headbands, are among Jessy's tools in pulling off that natural yet sophisticated look.
It actually is the fastest way to look neat and polished.
Pick a color or design that will match your OOTD or you can make it as one of your signature looks.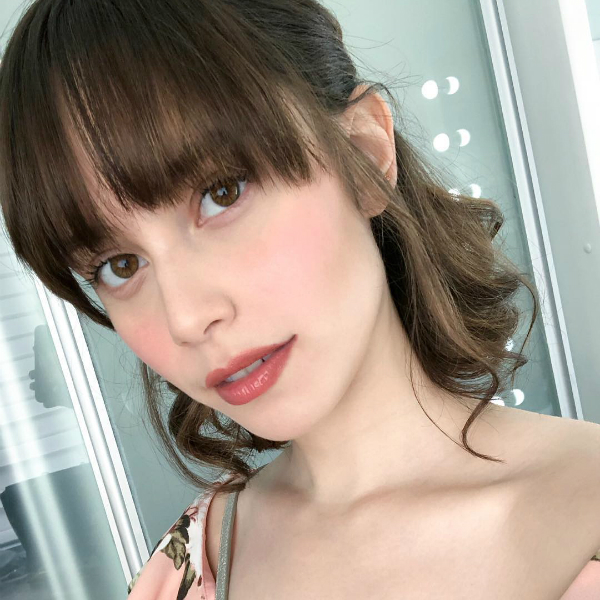 You can also tie your locks in a half-up hairstyle using a scrunchie or a scarf or hair pins.
Lastly, complement your hair with statement earrings that suit your face shape and hair color.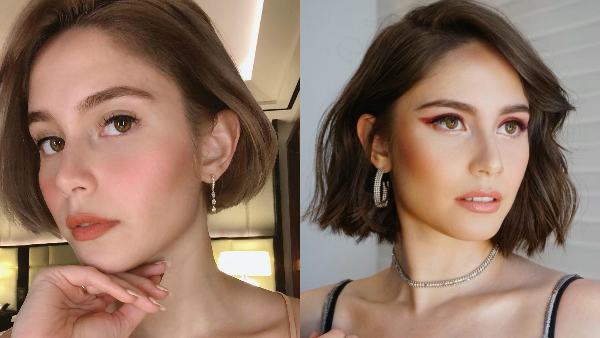 If you have an oval face, look for earrings that will fill the gap between your neck and jawline. Loops, studs, and drop earrings will look best on you.
For those with round and heart shaped faces, focus on pieces that will make your face look edgier. Go for geometric earrings and chandeliers.
Lastly, square faces have the widest jawline. Balance out your face shape by wearing dangling earrings that are heavily decorated on top.