A French-Taiwanese teener has been getting the attention of Pinoys because of her uncanny resemblance to Marian Rivera.
Meet Lea Dumortier.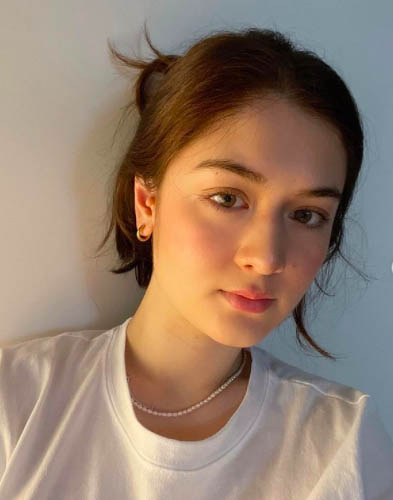 She was discovered by a fan of Marian way back in October 2019 when Lea posted on Instagram her side-profile photo.
In January 2020, in her second video on Tiktok, where Lea has 160,000 followers, netizens noticed her similarity to Marian and two other Pinay actresses, Carla Abellana and Antoinette Taus.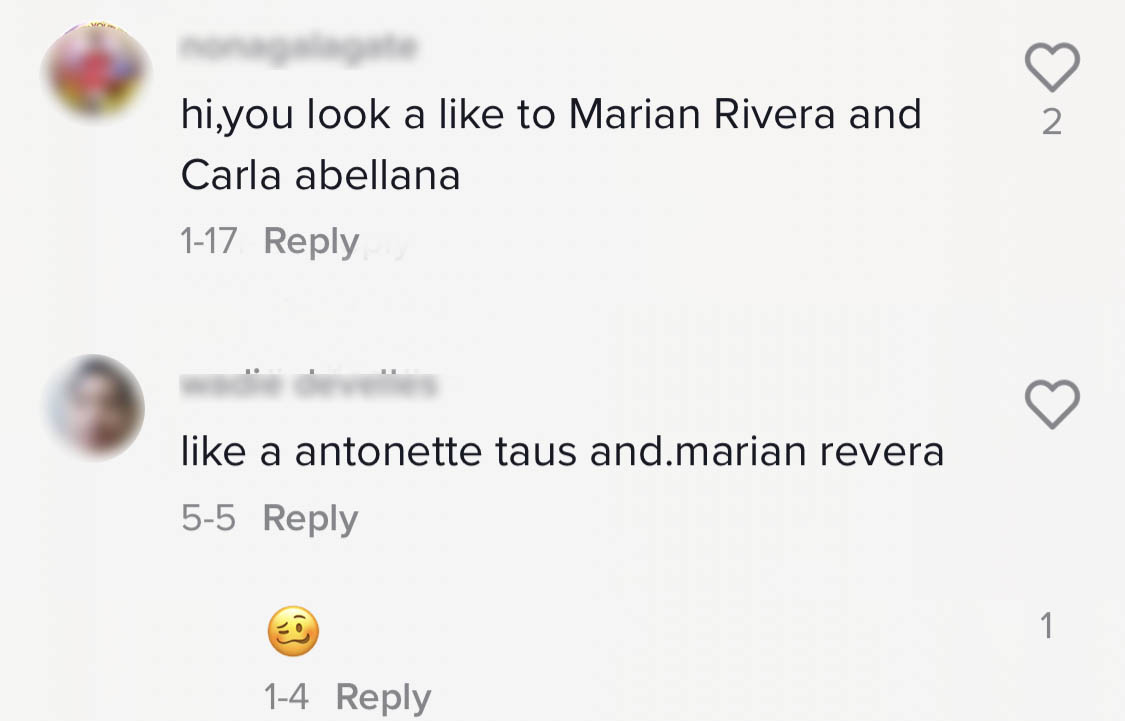 This 5'5" stunner is turning 19 this September.
According to her Titktok account, she was born in Los Angeles, but she also calls Tainan, Taiwan her home.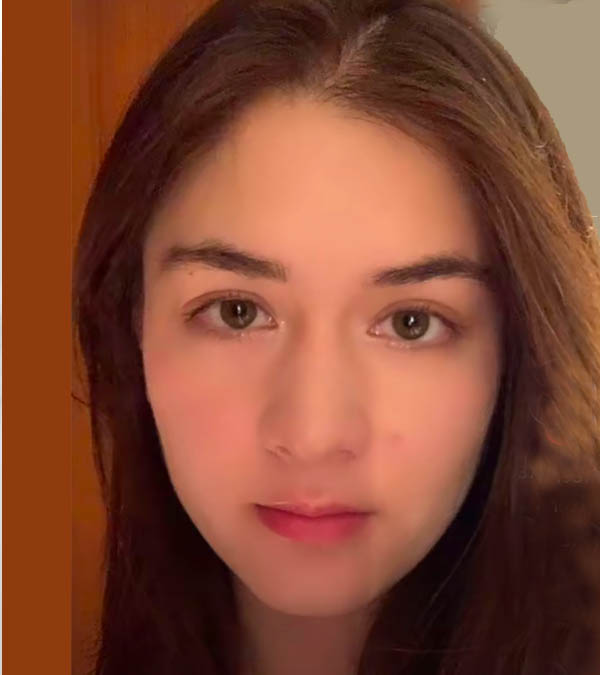 She is presently a sophomore at the University of California, Berkeley—the alma mater of Hollywood actor Chris Pine and Maze Runner star Ki Hong Lee.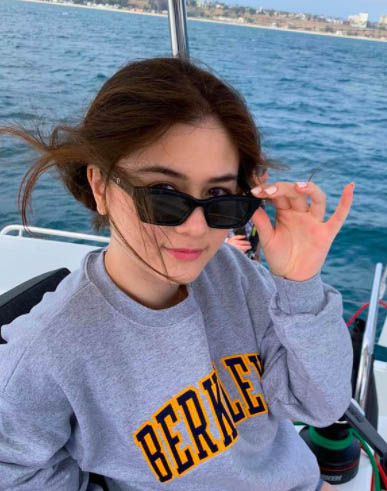 Lea and her sister Chloé run their two-year-old retail business in Pasadena, California, aptly called Léa et Chloé,
According to Lea's LinkedIn profile, she is proficient in four languages: Mandarin, English, French, and Taiwanese.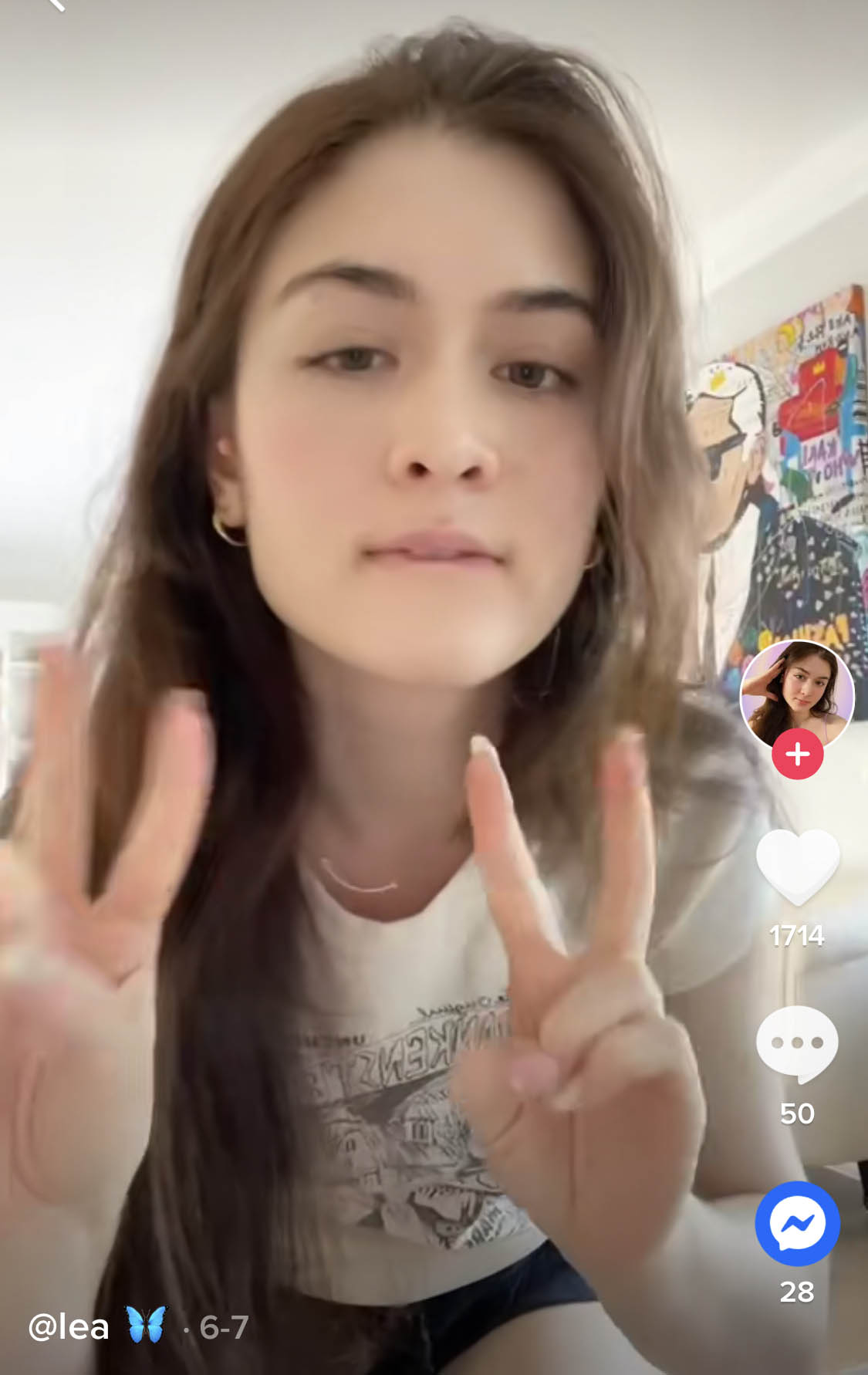 Yup, she's been told many times about her resemblance to the Filipina-Spanish actress.
And to show for it, she has put out a Tiktok video titled "because I get so many Marian Rivera comments..." on December 31, 2020.
At press time, it has 2.9 million views.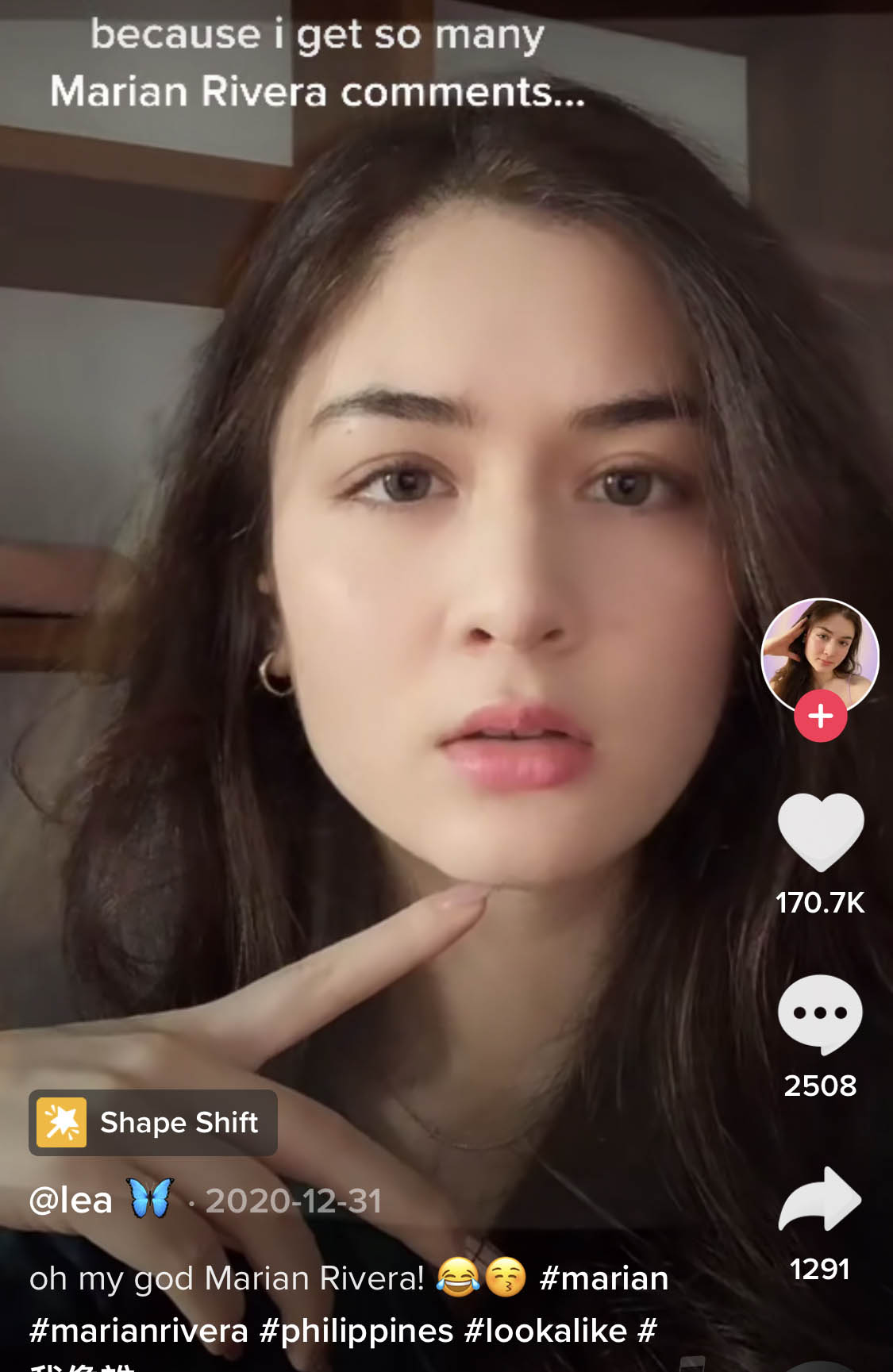 Toward the end of the short clip, her caption read, "Maybe I'm secretly her daughter."
If Marian were her mother, hypothetically speaking, Lea was born when the Kapuso actress, 37, was 18 years old.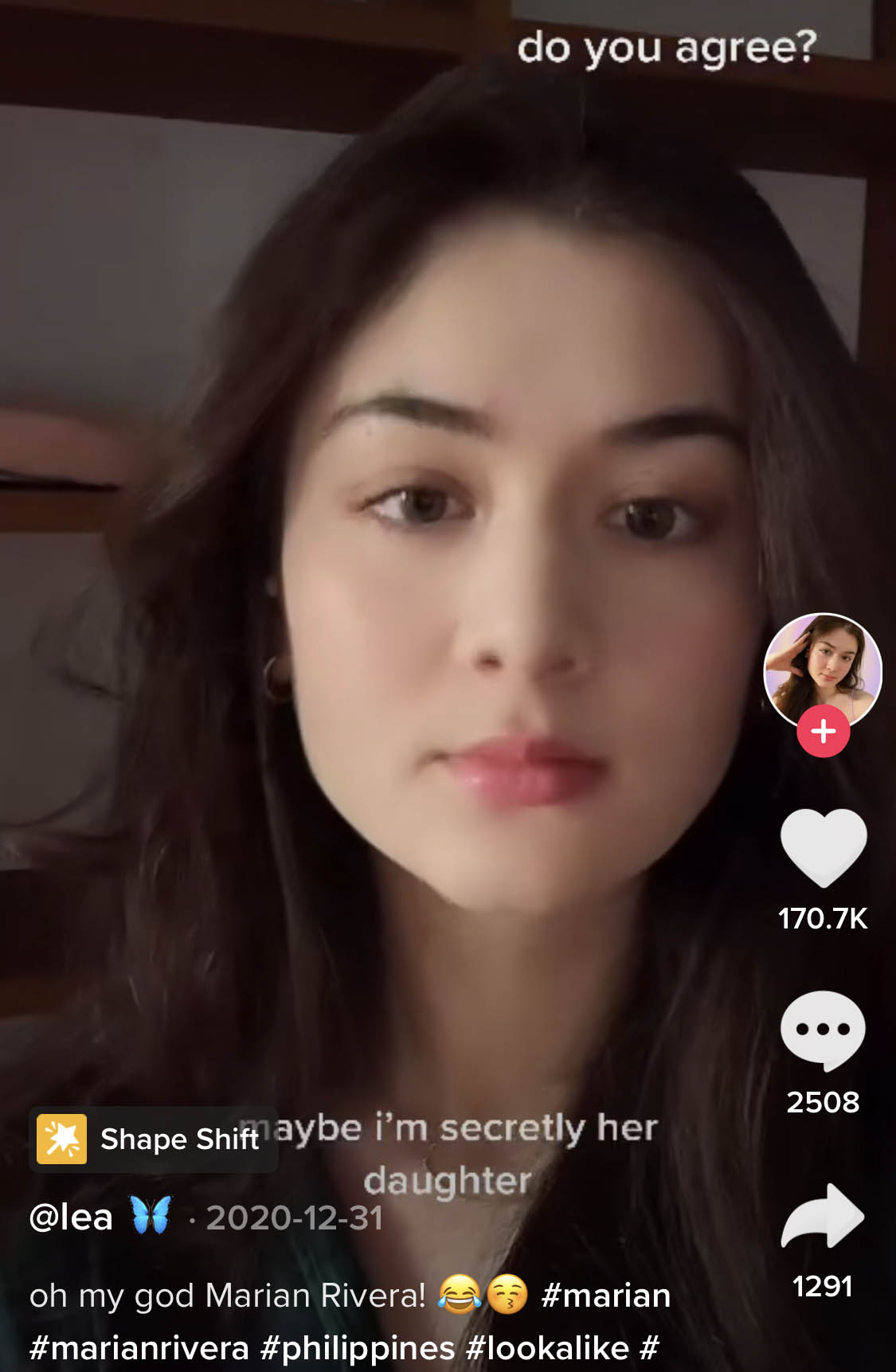 Lea also did a video featuring her make-up routine.
In the caption, she wrote, "nobody asked for this...but here's how to look like marian rivera i guess."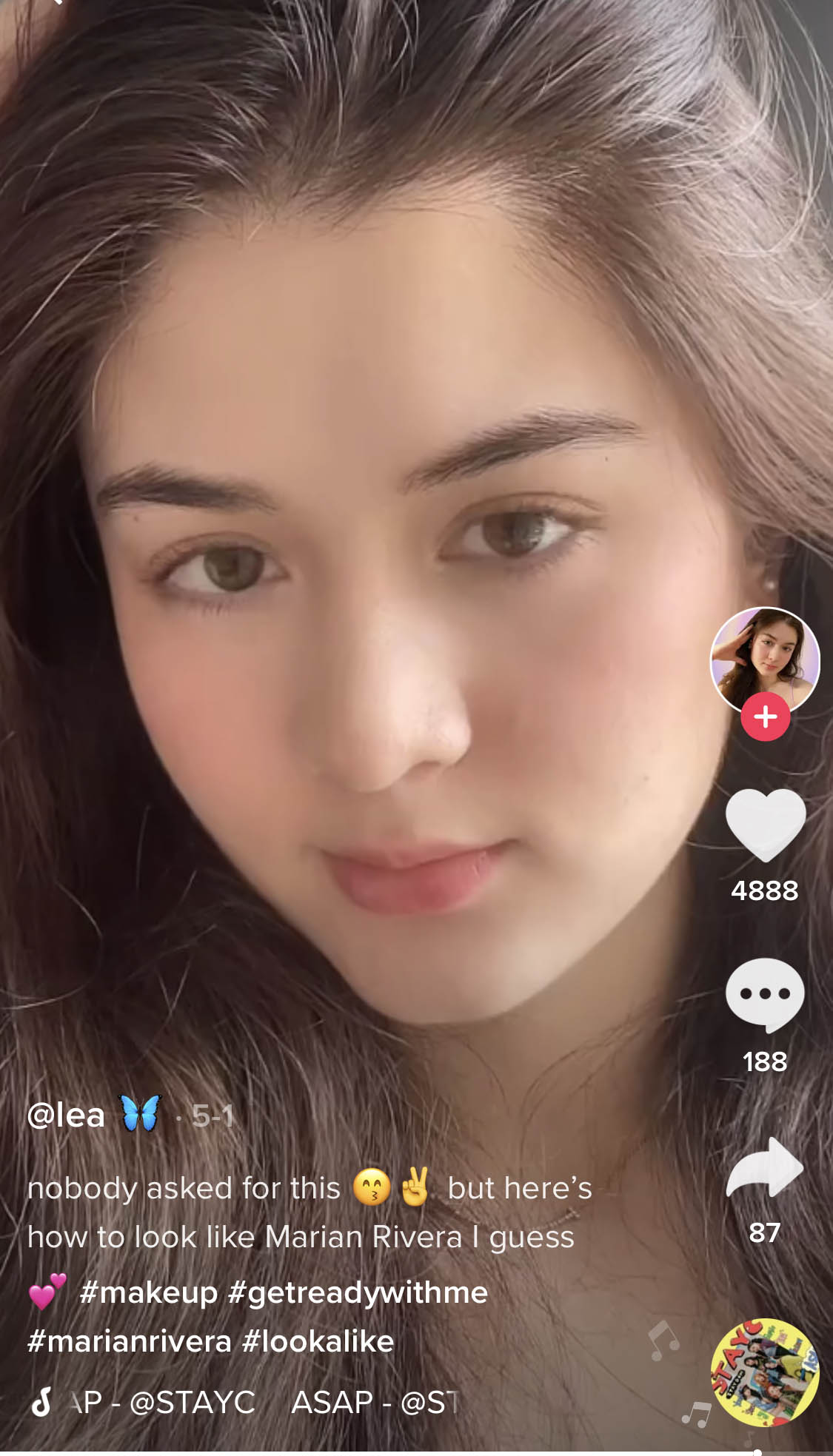 Even with their face masks on, the two women can pass off as sisters, even as twins,