Celebrities have been known to have radiant skin.
But that doesn't mean they're spared from the heat, dirt, and dust that common folks battle with every single day.
PEP.ph (Philippine Entertainment Portal) comes up with a foolproof beauty regimen combining the skincare tips of Toni Gonzaga-Soriano, Cheska Garcia-Kramer, and Iza Calzado.
1. Cleanse
Iza has two-step basic routine: "always, always wash with facial wash and then moisturize."
2. Wear sunscreen
If Cheska will have her way, she wouldn't go under the sun.
She said, "It's not good on my skin, I burn easily, and I get a bad pigmentation so as much as possible, I try to avoid it."
Since it's impossible not to be exposed to the harmful UV (ultraviolet) rays, she never leaves the house without sunscreen.
"I have a really strong SPF [sun protection factor]."
3. Don't have vices and bad habits.
Smoking is a no-no for Cheska.
It speeds up the aging process.
Lack of sleep is bad as well.
It decreases the moisture level and increases the appearance of wrinkles, according to WebMD.com.
4. Don't wear make-up too much
Toni advised, "Better to wear less make-up in day time.
"Of course, in events you can.
"But in day time, try to avoid it especially if you're going to be exposed to a lot of sun."
She also reminded to keep the face "clean every night," meaning, remove make-up.
5. Drink lots of liquids.
Aside from at least eight glasses of water, Iza suggested to drink bone marrow broth, beef broth, and especially chicken broth to produce more collagen in the skin.
Now why is collagen important?
According to DrAxe.com, it "is the most abundant protein in our bodies...the glue that helps hold the body together. It gives our skin strength and elasticity, and helps replace dead skin cells."
6. Maintain a healthy lifestyle
Iza said, "I'm active. I workout, I exercise. So that helps you in getting rid of the toxins and giving me endorphins, which, I guess, I guess makes my skin happier.
"And you know, with my food intake, I take a lot of fruits and vegetables."
The interview was held at the unveiling of the Pond's Institute in 5th Avenue Bonifacio High Street, Bonifacio Global City (in front of Fully Booked and Serendra), on February 4.
Spotted at the event, aside from Toni and Iza...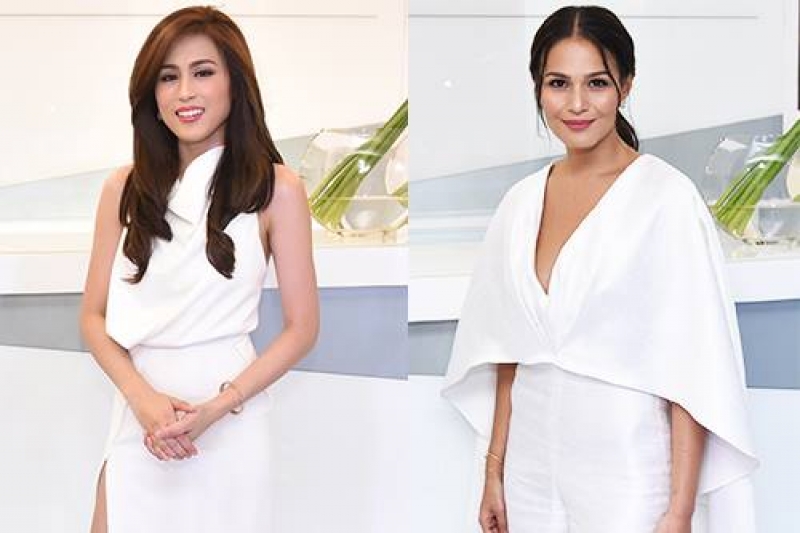 ...were other brand ambassadors Cheska, Rizza Mananquil-Trillo, and Agoo Bengzon.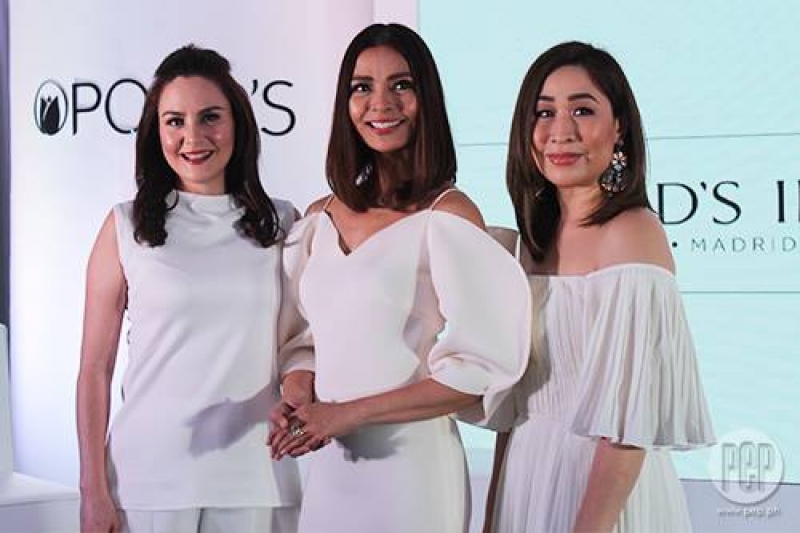 Plus bloggers Laureen Uy, Nicole Andersson, Tricia Gosingtian, and Patricia Prieto.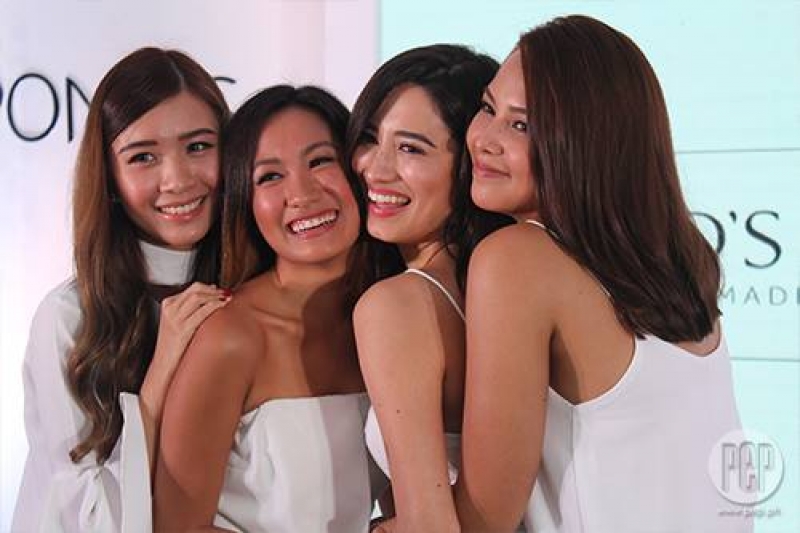 Lastly, always remember that "there is a solution for every skin type," said Cheska.
"It's really in knowing what your skin type is and what your skin needs."
Toni agreed, "Now I have a partner for my skin na I know any skin problem that I have there is a solution."
Recommended Videos