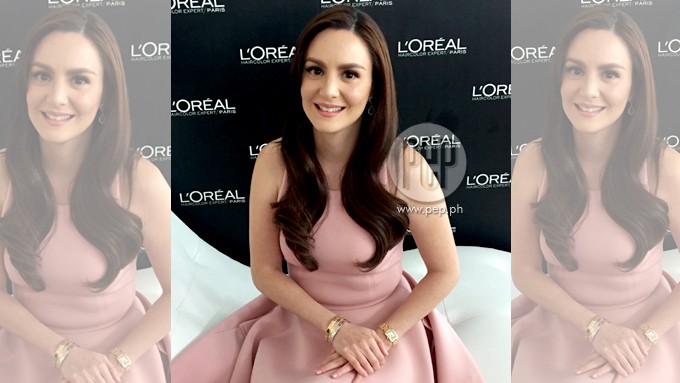 ---
Most of the time, her hands are full.
Cheska Garcia-Kramer is a wife to basketball player Doug Kramer, a mom to three adorable children Kendra, Scarlet and Gavin, a businesswoman, and a brand ambassador.
But does she look harassed at all?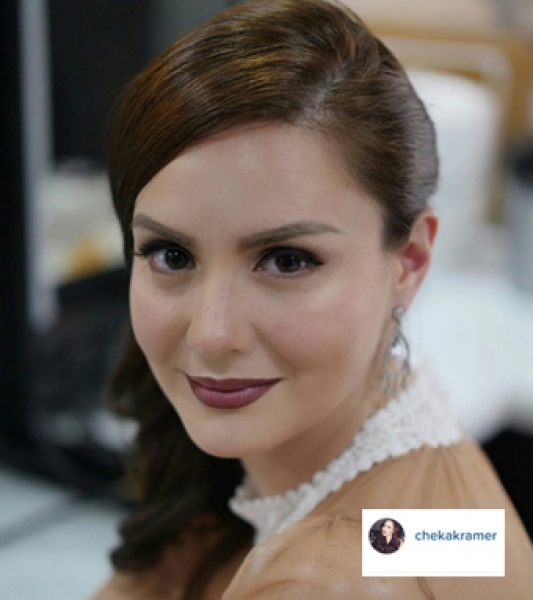 Cheska believes that a woman shouldn't forget to take care of herself no matter what.
"I really give time for myself," the 35-year-old mom said during her launch as the brand ambassador of L'Oreal Paris hair color in Century Mall, Makati.
"I make that conscious effort.
"The moment I gave birth to my first child, it was quite hard to find myself only because it was new to me.
"It's not easy.
"But then I told myself, I don't want to lose myself along the way."
Her mantra: "Beauty shouldn't come last."
Crucial: time management!
Cheska related, "I'll give myself one hour to get ready, one hour to shower and prepare my clothes, and another hour to fix my hair and make-up, but that's timed.
"If I can do it at home where I can do my hair, run to the room and check on my kids or make them stay there to play while I am fixing my hair and doing my make-up, the better.
"If I had to wake up two hours ahead of time to get prepared, I'll do.
"Sometimes it's really nakakatamad but, you know what, it's also for yourself."
"So it's just a matter of finding that time and making that time."
Motherhood or marriage should not turn women into losyang.
Cheska underlined, "You walk out the door, you dress properly, and you fix up yourself.
"As superficial as it may sound, let's admit it, it really does a lot to your self-confidence.
ADVERTISEMENT - CONTINUE READING BELOW
"And it really makes you stand in a certain way, act in a certain way when you put enough self-care."