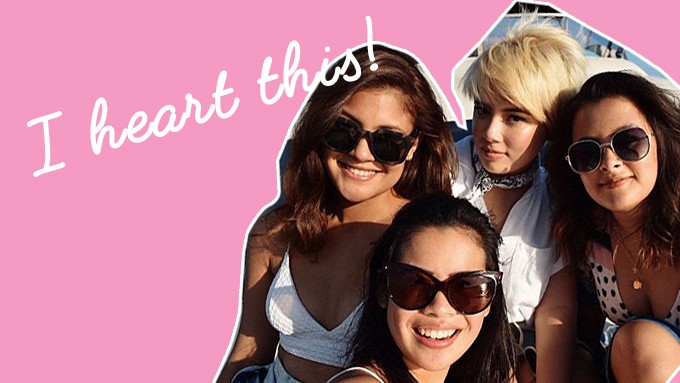 ---
When you are a daughter of two famous parents, like it or not, your name is written in the public sphere.
These young ladies don't disappoint though as they have made a name for themselves, pursuing a path away from showbiz.
Inspired by CandyMag.com's list, here are eight celebrity daughters to keep an eye on.
Juliana Gomez
The daughter of Richard Gomez and Lucy Torres-Gomez is just 15, and she'll most likely grace magazine covers or get featured on fashion editorial just like her mom.
Becoming a director has also crossed her mind.
Kiana Valenciano
For sure, in between one of her father Gary Valenciano's concerts, you might have already heard her sing. What a voice! Have you listened to her version of the song "Skinny Love"?
But she's presently busy blogging.
Dominique Cojuangco
The limelight turned her way when she represented Philippines at the prestigious Le Bal des Debuntantes in Paris.
ADVERTISEMENT - CONTINUE READING BELOW
Tonyboy Cojuangco and Gretchen Barretto's daughter then launched her own YouTube channel, and it looks like there is a social media star on the rise.
Claudia Barretto
Following in the footsteps of sisters Dani and Julia Barretto, the second daughter of Dennis Padilla and Marjorie Barretto is set to take on the mantle as this generation's next "It" girl.
But she is also set to finish her studies first and foremost.
Alyssa and Gabs Gibbs
Creativity flows through their veins.
Both graphic artists and graphic designers, the daughters of Janno Gibbs and Bing Loyzaga give the fashion and art scene their own flair.
Just check out the aesthetic of their Instagram accounts:
Double-tap worthy posts!
Flat lay goals right here.
Alyssa even has her own clothing line Neon Island.
Ella and Hannah Laxa-Pangilinan
The daughters of Anthony Pangilinan and Maricel Laxa-Pangilinan have been taught to live their life productively.
Ella has her own clothing line with The Shape Shop and this active wear, which is designed to give comfort to any body type, is in line with how she sees fashion as a way for people to present themselves.
ADVERTISEMENT - CONTINUE READING BELOW
Hannah, Ella's younger sister, is said to be a champion gymnast. It also seems like she is into different kinds of sports.