The premise of #StartItRightWithKiehls campaign is pretty simple: you take care of yourself and others.
For several years now, the 160-year-old brand that originated in New York has been collaborating with Hollywood stars Brad Pitt, Alicia Keys, Julianne Moore, and Pharrell Williams, among many others, to come up with limited edition-products that will benefit charitable organizations around the world.
In June 2016, the Start It Right With Kiehl's campaign will be launched in the Philippines with Isabelle Daza and Erwan Heussaff as brand ambassadors.
The two celebrities will be designing a limited-edition packaging for the Kiehl's Ultra Facial Cream.
The lid will bear their artworks: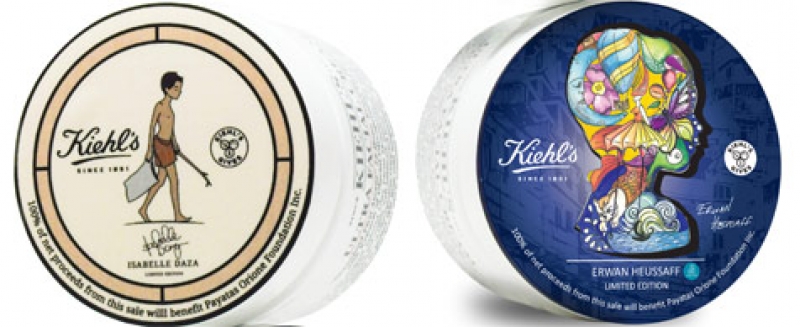 For a month, every sale of the best-selling Ultra Facial Cream, Kiehl's will donate 100 percent of the proceeds to Payatas Orione Foundation.
Priced at P1,575, you don't just get a 24-hour skin hydrator, you get to help feed over 600 malnourished children aged two to eight years old via the Supplemental Feeding Program where one full meal will be provided for them every single day of the week.
Says Isabelle about her latest endeavor, "They're the future. If we don't take care of them, what's going to happen in the long run?"
Erwan added, "I support children mainly because I feel like they're the only ones that are extremely innocent in this world.
"I think that they should be given the opportunity to have an equal footing to succeed in this world."