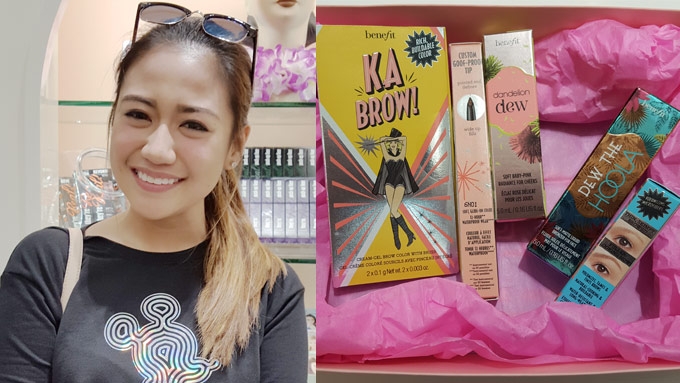 ---
If, each time you look in the mirror, you barely notice your eyebrows, then you really need to start paying more attention to it.
Never underestimate what they can do to enhance your beauty.
Most stars sans makeup look different primarily because of their kilay.
Morissette Amon considers it an important part of her beauty ritual that she actually learned the technique of shaping and shading her brows.
At the BenefitXSaladBox event held in SM Megamall, she told PEP.ph (Philippine Entertainment Portal), "Mga fifteen to twenty minutes ko po siya ginagawa.
"Meron akong makeup artists, tinitingnan ko po siya, and then I ask tips kung ano dapat yung alignment, mga ganun."
You too can become your own brow expert, but first, you need a brow kit.
SaladBox's July offering has the brow essentials courtesy of Benefit.
For 500 pesos, you get three of these kilay items: Gimme Brow Brow-Volumizing Fiber Gel, Browvo! Conditioning Primer, Ready Set Brow Clear Brow Gel, Goof Proof Brow Pencil, Kabrow! Cream Gel Brow Color.
Plus two of these kikay products: Benetint, Dew the Hoola Liquid Bronzer, Hoola Zero Tan Lines Body Bronzer, Hoola Box of Powder, Dandelion Dew Liquid Blush, They're Real! Tinted Lash Primer, and Dr. Feelgood Primer.
Here's a sample: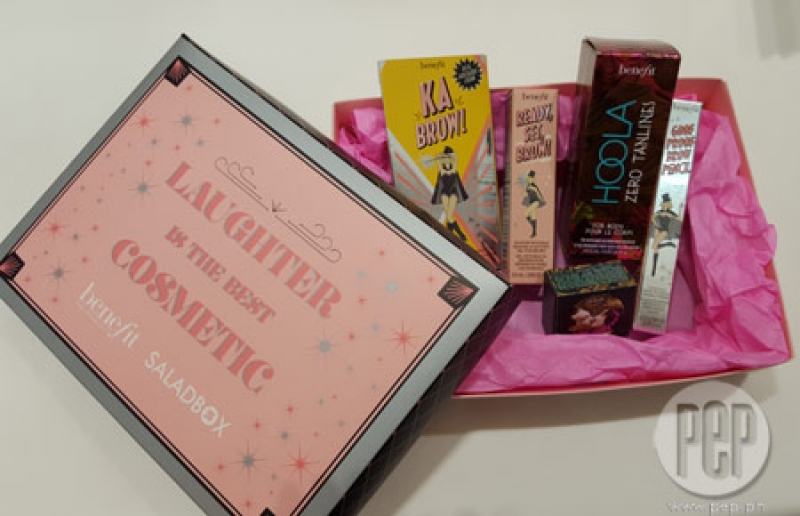 ADVERTISEMENT - CONTINUE READING BELOW
The value is over 3,000 pesos.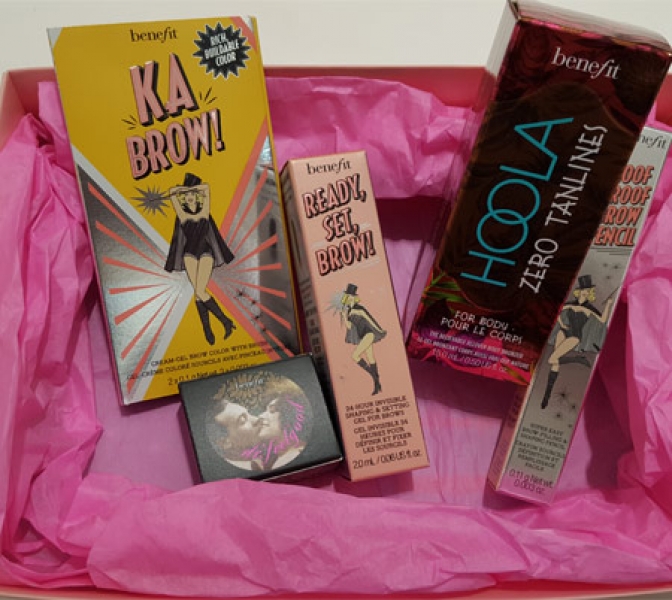 The box above and the one below are just two of the seven variations.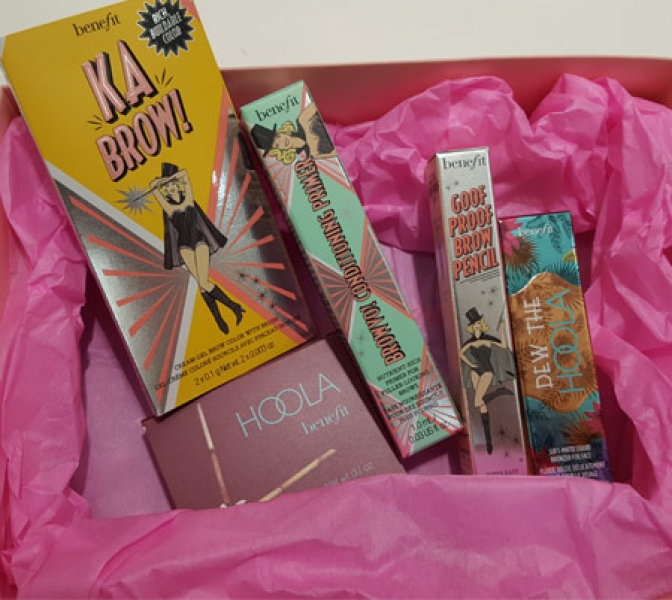 Done with the subscription?
Now while waiting for your box, you can start working on these three basics of brow mapping, which, according to brow artist Celina Fernandez, "is a simple technique which was exclusively developed by Benefit in the 1970s where we teach the ladies how to shape perfect eyebrows."
ADVERTISEMENT - CONTINUE READING BELOW
She resumed, "It's according to facial features, according to your bone structure, especially if you have super thin or over plucked eyebrows, that's perfect."
Ready?
1. "The dimple of your nose, straight up, that's ideally where your brows start."

Now why do you have make a fuss over this?
Celina said, "For slimmer nose. That's why for Asians, sa dimples ng nose, but sa Caucasians, sa outer because they already have pointed nose."
2. "From the dimple of the nose, and then across the pupil. The center of the pupil, the highest part, that's the natural arch of your brows."
Stars with well-defined arch has that taray look, that's because "the arch gives that tightened effect, it accentuates your cheeks," said Celina.
3. The edge of the outer edge of the nose then tip of the eyes.
It frames your eyes, which, by the way, are naturally uneven.
Knowing the edge of your brows balances it out.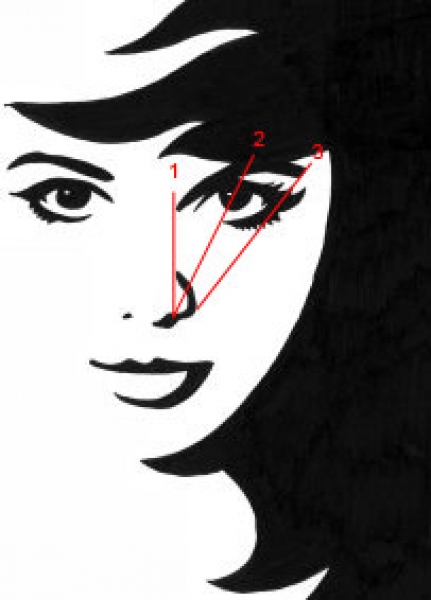 ADVERTISEMENT - CONTINUE READING BELOW
After shaping, you need to remember two things to shade them properly.
4. Following the shape of your brows, fill in the sparse areas with a pencil.
To define them even more, use angled brush.
The goal is to have even brows.
5. Brush through the brows with a spoolie (the mascara brush) to blend out the color.
Use gel to keep them in place, and put a powder around the perimeter of the brows.
The goal is to have sharp and clean look.
Of course, it's a bonus when you hear the people around you say, "Taray ng kilay."