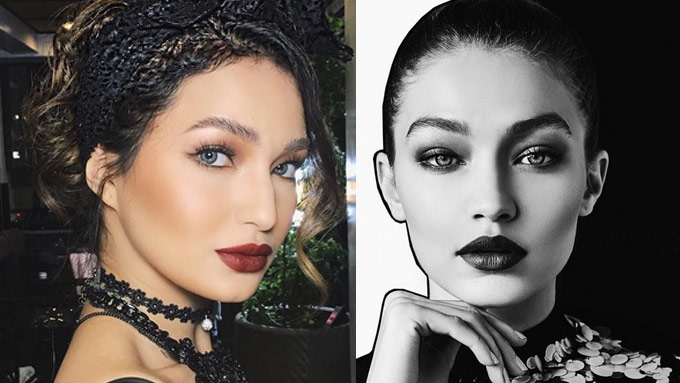 ---
They say, with the help of make-up techniques, we all can look like our favorite celebs.
Paolo Ballesteros, for example, can choose to transform into anyone with contouring, which is essentially shadowing and highlighting to define and shape one's facial features.
Of course it's easier when you already resemble the person whose face you want to copy.
Here are three stars who nailed the look of Hollywood celebs.
1. Ylona Garcia
She can sing like Ariana Grande, she can look like her, too, thanks to her makeup artist Eman de Leon.
Her look was supposedly inspired by K-Pop, but see what that pout did...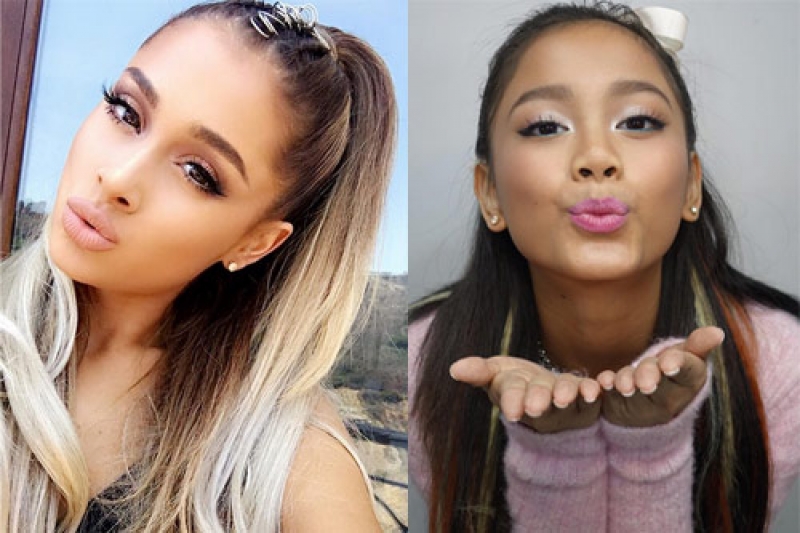 @arianagrande and @ylonagarcia on Instagram
2. Sarah Lahbati
Her intent was to channel Madonna for the latter's Rebel Heart concert, but her Instagram followers had a common comment: "You are Gigi Hadid!"
This is not the first time Sarah was compared with the American fashion model.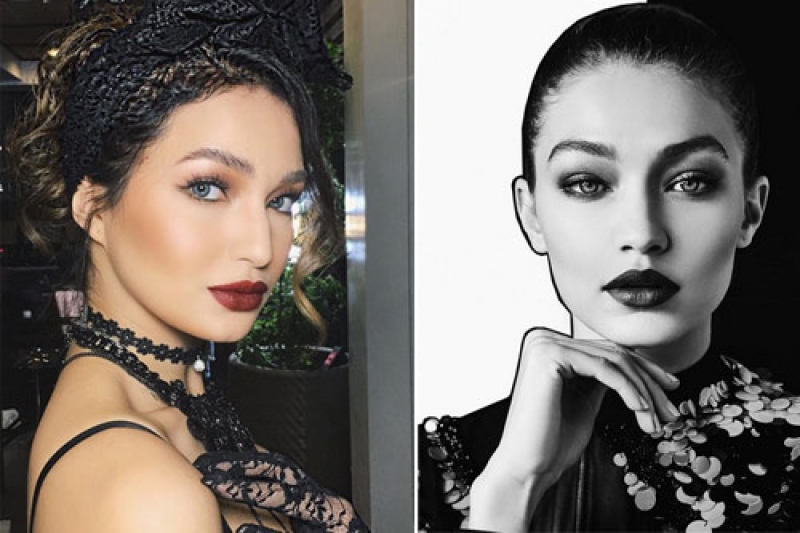 @sarahlahbati and @gigihadid on Instagram
3. Ina Raymundo
Now this star doesn't need any makeup to look like Jennifer Lopez or J Lo's younger sister.
Some Netizens, however, do not agree. Hence, when she posted this photo on Instagram, Ina quipped, "I swear I'm not trying to look like JLo. Just being me...hehe...???? #defensive #lol"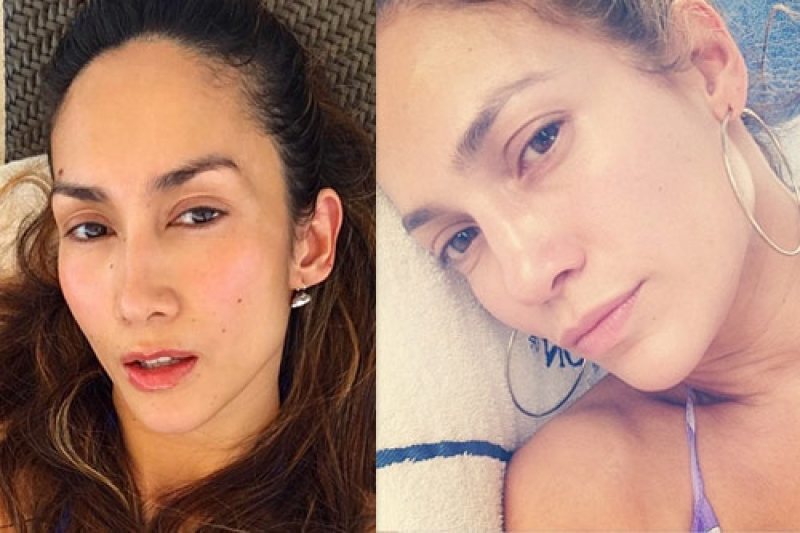 @inaraymundo95 and @jlo on Instagram
What do you think, PEPsters?