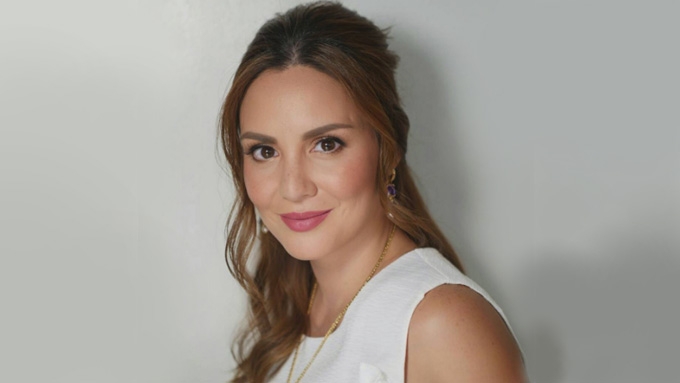 IMAGE @chekakramer on Instagram
---
With the prevalence of the Internet and social media, people can easily get tips about makeup from anywhere and from anyone.
The influx of make-up tips and tutorials can get overwhelming and, sometimes, contradicting that you need to take a step back and figure out which one should you actually follow.
At the previously-held launch of her lifestyle show Mommy Manual Season 2 with fellow Whole Moms Marilyn Faustino and Rica Peralejo in Shangri-La at The Fort, make-up lover Cheska Garcia-Kramer narrowed down her make-up key points into four.
1. Understand your lifestyle.
Chesca said, "What is my lifestyle? Am I always in front of people that I have to invest on makeup? I need to learn the proper way of makeup? Is it something my job requires it because I need to look a certain way?"
From there, you can trim down your must-buy make-up products and tools.
2. Know your skin type.
More than knowing the right shade to wear, knowing if your skin will get oily or dry is important.

Remember that a lot of make-up brands have taken the skin type into consideration, thus, creating a line for ladies with normal, oily, and dry skin.
3. Invest on makeup brushes.
Cheska particularly loves her blush-on brush.
She said, "It has dual purposes. I also use it for foundation because of the angled brush shape. Also contour."

Since makeup is basically a skill of blending, foundation, blush-on, and powder, the brushes would make the application look flawless.
Her cleaning tip: "If you don't have a brush protector, better to wash it after using it for hygienic purposes."
4. Groom your eyebrows.
She underlined, "It will be impossible to shape your eyebrows if you don't groom your brow. How would you know where to start?"

Since maintaining eyebrows can be costly these days, the host of Mommy Manual suggested to pick up tips from your brow lady.
ADVERTISEMENT - CONTINUE READING BELOW