Miss Universe 2015 Pia Wurtzbach has been chosen by Esquire magazine as the Sexiest Woman Alive.
But the beauty queen is quite unperturbed about her additional title.
In her interview with the magazine, she says, "I don't think I'm the most beautiful woman in the world.
"I don't think I'm the sexiest woman in the world.
"Miss Universe doesn't choose perfect [women]."
Eight months after she was crowned as Miss Universe 2016, she now describes the experience as having a full-time job.
Pia remarks, "It's a job, it's a job! You're applying for a job."
Beyond the sea of glam and glitz, like any kind of work, it would take a certain amount of professionalism and focus to stay on top.
"Nothing was ever handed to me. I don't feel entitled to things. Whatever I have now is a result of my hard work."
With hesitation, she adds, "And I don't think I'm finished yet."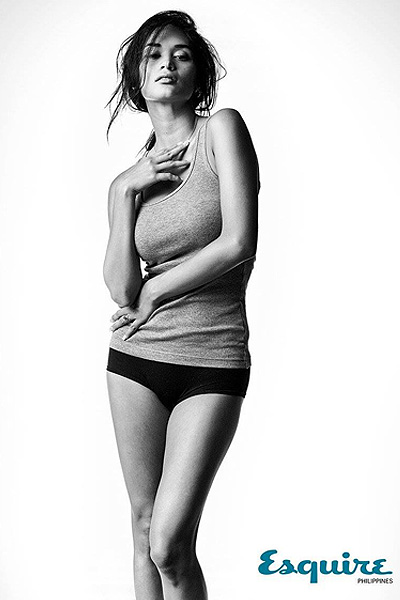 THE JOURNEY SO FAR. Miss Universe had been a one-day global television event, but the competition would usually run for three weeks.
"And it's not even a competition, on whether you're going to be the best girl out of the bunch—it's like you getting over your own demons.
"Iba, e. Hindi lang siya pagandahan. Parang matira matibay."
In retrospect, her tale of becoming Miss Universe had its unconventional twists and turns.
"Everybody knows the story of how I tried three times in Binibining Pilipinas, and then eventually Miss Universe.
"How I almost lost it, but then, winning it after four minutes of thinking I was first runner-up."
On her first attempt at the Binibining Pilipinas title, she stood as first runner-up, which meant being the odd-number girl in photo-ops.
Pia recalled, "I had to do training, just in case I had to step in for any one of them. I didn't want to.
"I wanted to have my crowning moment. I didn't want to just replace anybody."
For her second try at the title, her risky Tagalog answer and lack of time affected her ranking.
Then, on coronation night, the crown fell backwards from the titleholder's head and landed on Pia's feet.
She said shyly, "I didn't pick it up. I felt that it wasn't my crown to touch."
Fast forward to today, the hurdles have become tougher and grander which make Pia constantly on her toes.
"Pageants are not the end-all and be-all. That's what I want people to understand.
"Alright, she won Miss Universe, cool. But what happens after that?
"I also have moments where I don't always have it all together, you know? But I guess that's where the next set of challenges come in."
With four months left until the next Miss Universe, Pia muses on the future after her reign.
"I'm already starting to think about what it's going to feel like when I pass on my crown. Because I worked so many years and so hard to get it, but I never actually thought about the day I'd have to give it up.
"When I think of that day, oh, I don't know, it's sad."
She pauses with a pensive look, but continues with more bravado.
"But I practice what I preach. I always say that the true measure of a beauty queen is what she does after pageant night.
"And, I guess, that also applies to the pageant night where you pass on your crown.
"Who are you after all of this? That's when you'll really know if the girl is beautiful."
Read the full feature on the August issue of Esquire Philippines available in bookstores and newsstands nationwide at P 225