Getting old is inevitable.
At the launch of Kiss Aging Goodbye campaign of Watsons on August 4, Patty Laurel-Filart told PEP.ph (Philippine Entertainment Portal), "Yes, I mean like any woman, it's not only aging, but just the idea of something changing, especially if you've been comfortable with something and then there's something new.
"So for me, the idea is something is bound to evolve, so you have to welcome it—whether it's aging, whether it's like transition in your career or in your life's phases, from single to being engaged to being a mom.
"All of these changes actually make you more interesting, and it adds to your story."
Of course it's easier said than done, but Patty said it helps to look at it from another perspective.
More than the wrinkles and crow's feet, there's a lot to prepare for when you grow old.
Patty resumed, "So for me, like even the finance, that adds to a story, like when people see you, they'll know this woman has aged wisely, and she's been through a lot of funny moments kaya she has those laugh lines.
"If you think of it that way, it doesn't become a scary idea."
The 33-year-old host shared more advice when dealing with the signs of aging.
1. Be ready for the changes on your skin.
"I noticed after my pregnancy even the texture of my skin changed.
"All of a sudden, there's this dull patches, it became dry.
"When I was single, 'Uy, wala 'yan.'"
Aside from age, moms have to deal with hormones, and so many internal and external factors.
2. What worked for you when you were younger may no longer be what your skin needs.
"When I was single, like I'll have 12 products and I'll have whatever, sige.
"But now, I'll just have a few but these are tried and tested products as opposed to trendy."
3. "Choose products that will not be a waste of time, money."
Back when she was in her 20s, she told herself she'll be more vain the minute she gets fine lines.
"I thought I would be like that, 'When I'm older na, I'd probably be more particular.'
"But honestly, with a child, I have a one-year-old, in my head, 'No, I have to do something.'
"But I don't have the luxury of time, I guess, so that's when products become very helpful because you have to make sure that these are products that will not be a waste of my time, a waste of my money.
"Now, of course, you're budgeting for everything else so dapat sulit siya, like hard worker siya."
Among the products Patty spotted in the store, she raved about "things that are natural," like the Argan oil, which is rich in Vitamins A and E and prevents stretchmarks…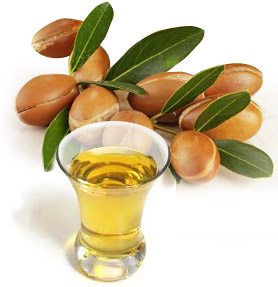 …and Rosehip oil, which can erase dark spots, scars, and wrinkles.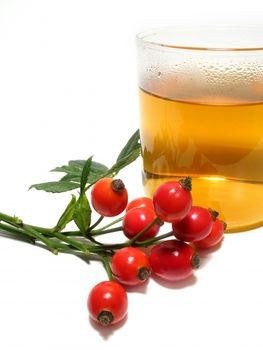 4. Know your skin goal.
Aging spots? Wrinkles? What is it that you want to address?
Patty said it's not solely about, "My friend said this worked for her so it might work for me, too.
"But if your mom had this type of problem, you might have it, too, because genes play a crucial role."
So there are products to prevent and treat skin problems.
"When I got older I realized, 'No, I have to invest. I have to be smarter in my choices.'
"It's like food, food for your skin, you have to feed your skin better food as you're aging because your skin needs it more.
"It's nutrition for your skin."
5. Lastly, no matter how preoccupied you are, Patty said, "When you're older, do not be kampante."
The minute you see lines, do not react like it's the end of the world.
But be ready for it.
"With aging, don't be afraid, approach it like, 'Okay, it's coming.'"
Other personalities who supported Watsons' Kiss Aging Goodbye campaign in The Podium were...
Nicole Andersson