It's just Day 4 of Rio 2016 Olympics, but the coverage has never been this extensive.
Thanks to social media, reports and updates have been pouring in as they happen.
Yesterday, August 8, the Philippines was abuzz with excitement as Hidilyn Diaz nabbed silver medal in the women's 53-kg weightlifting division.
And while millions of people from over 200 countries wait for more action to unfold, various media outfits, print publications, and websites already had a field day spotting the standouts, in terms of looks, among the 11,000 athletes.
Here are the Olympians who became Internet sensations and certified headturners.
They came to Brazil to compete, and had won the hearts of Netizens.
15. Sam Mikulak
People described him as a "sci-nerd who just happens to have washboard abs."
He is part of U.S. men's gymnastics team.
You will appreciate him more if you watch this.
14. Jasmine Alkhaldi
Our very own Jasmine will compete in the Women's 100m freestyle on August 11.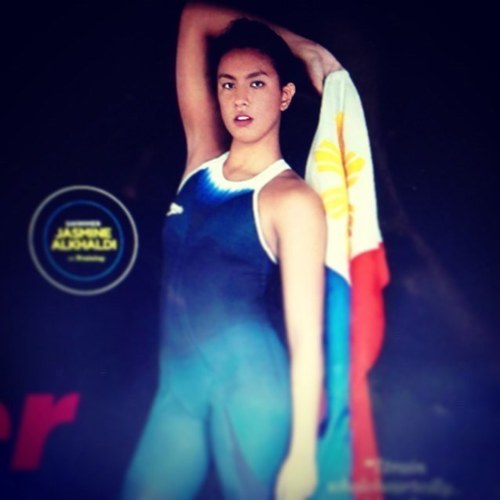 13. Jazmin Sawyers
This British track and field's women's long-jump beauty was included in Vogue's Most Stylish Olympic stars.
12. Daniel Goodfellow
A 19-year-old British diver, he won a Bronze medal yesterday, August 8, at the 10m Synchronized Platform event alongside his partner Tom Daley.
11. Aliya Mustafina
Aliya, 21, was the most decorated gymnast among the female athletes at the 2012 Summer Olympics having won one gold, one silver, and two bronze medals.
At press time, she is second placer on the bar.
But her performance on the beam was "disappointing," reports said.
Aliya blamed the outcome on "opening-day nerves," and not the doping issue, which barred 110 out of 400 Russian athletes.
10. Kassidy Cook
A communications student at Stanford University, this diver makes her Olympics debut.
9. Genie Bouchard
This 22-year-old Canadian is a professional tennis player.
8. Camille Lacourt
Standing at 6'7", this French athlete is his country's top pick for backstroke category.
He's already married though to Valerie Begue, formerly Miss France and a TV personality.
7. Jaqueline Carvalho

She's a volleybelle from Brazil.
6. Connor Fields
At first glance, we thought we were looking at Ken, Barbie's boyfriend, but this dude will represent U.S. in the Cycling-BMX Men's individual category on August 18.
5. Alex Morgan
This gorgeous lady is a professional soccer player for the U.S Women's National Team, and an Olympic gold medalist.
4. Nathan Adrian

He is an American swimmer, a Tommy Hilfiger menswear ambassador, and a four-time gold medalist.
3. Marcelo Chierighini
This 6'4" dreamboat is a Brazilian swimmer.
He will compete in Men's 100m freestyle on August 10.
2. Son Yeon-jae

This rhythmic gymnast representing South Korea was chosen of one of Vogue's Most Stylish Olympic Stars.
1. Ning Zetao

The 6'3" 21-year-old Chinese swimmer made a lot of ladies swooned on the opening day, and became a media darling.