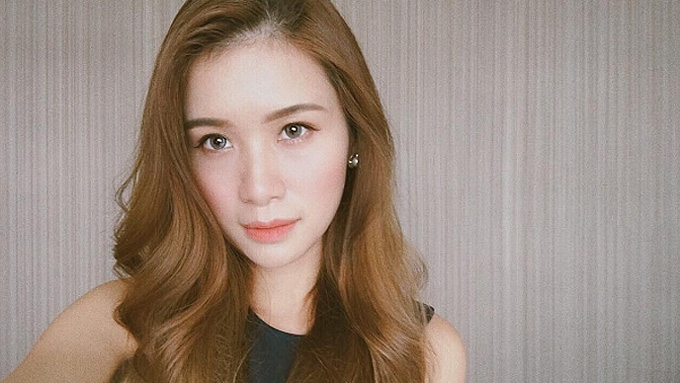 IMAGE @tgosintian on Instagram
---
Can you shampoo your hair everyday?
PEP.ph (Philippine Entertainment Portal) had a quick chat with hairstylist Henri Calayag, who was recently introduced as one of the newest additions to the pool of TREsemme Hair Professionals at the Picasso Boutique in Makati City.
Hair care, according to him, is simple. It should begin with the shampoo.
He debunked the myth that one should shampoo every other day.
In fact, the salon expert underlined, "Shampoo every day, it's like brushing your teeth! Especially with the humidity here, 'di ba?"
Henri also emphasized, "Conditioner is a must, it's a marriage."
Meanwhile, brand ambassador Tricia Gosingtian, who also came to the #ControlYourFrizz salon-at-home mini soiree, agreed to what Henri said.
Being a self-confessed hair dye addict, she would re-nourish her hair with the right balance of shampoo and conditioner.
"I never leave the house without conditioner. I think it's a very Pinoy thing to just, like, shampoo and then go out.
"Based on what people told me, they feel like conditioner makes your hair oily.
"But if I feel like, if you shampoo too much, it actually damages your scalp and makes your scalp even oilier.
"So you kinda need to make a certain balance to the whole hair care routine."
The fashion blogger underlined, "I can't not shampoo every day."
Henri also suggested to "double shampoo" twice a week to give your hair and scalp the cleansing it needs.
"You shampoo twice because your first shampoo is supposedly for your scalp to take out the grease, the oil, the excess sebum there. The next one would be for your hair.
ADVERTISEMENT - CONTINUE READING BELOW
"With shampooing kasi, your scalp, sometimes you tend to overlook it or ignore it and it'll sometimes create a certain odor and us hairdressers, we can tell."