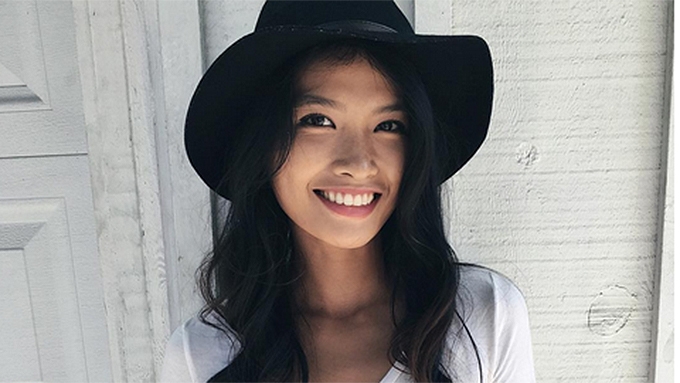 IMAGE @janinetugonon on Instagram
---
Janine Tugonon made it to the top 12 of the global search for the first-ever NU Muses, where all selected models will be featured in a thematic calendar.
Following Janine's appearance in the Victoria's Secret Pink ad, the 26-year-old model, along with the 11 other winners, were chosen by a panel of judges and via online voting.
The search, spearheaded by treats! magazine founder Steve Shaw and Victoria's Secret photographer David Bellemere, aims "to celebrate the forgotten art of the classic nude, to capture the elegance and romance of the female form, worthy of gracing fine art galleries and walls."
The 12 models will get the opportunity to bare it all for a nude photo shoot with David Bellemere in an exclusive location.
Each of the models will receive $10,000 for winning the competition.
They will also be flown in to Art Basel in Miami, Florida for the VIP launch, and will also be featured in treats! magazine's December issue as well as in a documentary that will be shown on one of the largest TV networks in the U.S.
On Twitter, Janine expressed her gratitude for being picked as one of the 12 NU Muses. She wrote, "Thank you so much @nu_muses !!"
In her model bio on the NU Muses' website, Janine considers nudity as an "art in its purest form."
She added, "It is the bare, the untouched and the raw beauty that a woman can showcase and be proud of."
On why she wanted to be featured in the calendar, Janine said, "I flew to the US from Philippines with a DREAM. I wanted to AIM HIGHER, to be globally known and excellent in this industry (modeling and acting).
ADVERTISEMENT - CONTINUE READING BELOW
"Being in this calendar is a huge opportunity to showcase my beauty and personality, a great exposure for me and hopefully will be the beginning of a long lasting successful career in this field I'm very passionate about."