You may have heard about the "golden ratio," the specific facial proportions that make for textbook beauty.
Many plastic surgeons refer to this ratio to map out facial symmetry and to figure out the ideal numbers from one facial point to another.
In other cases, patients head to plastic surgeons with their dream looks based on iconic features of popular celebrities.
We rounded up some of these and combined Natalie Portman's roundish square face, Kate Middleton's perfectly proportioned nose, Audrey Hepburn's defined doe eyes, Cara Delevigne's perfectly shaped bushy eyebrows (which are superstars in their own right), Angelina Jolie's full lips, and Selena Gomez's luscious hair in our attempt to create the ideal face.
We have to say she looks quite gorgeous. What do you think?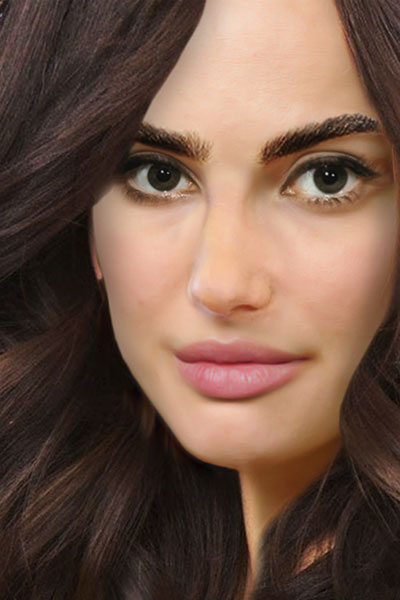 This story originally appeared on townandcountry.ph
Minor edits by PEP editors