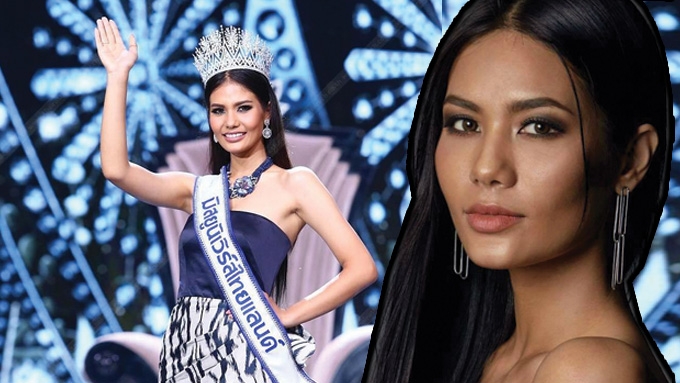 IMAGE @namtanlitaa on Instagram
---
Being one of the early favorites, many thought Miss Thailand Chalita Suansane would be the third Thai beauty to wear the Miss Universe crown.
After all, the 22-year-old beauty queen came prepared.
Who could forget her 17-piece luggage?
She did not only win the support of her kababayans, she charmed Filipinos, too.
During the announcement of the semi-finalists' names, the 5'8" stunner was the Miss Universe's lucky 13th by virtue of generating the most number of online votes.
Then, she advanced to the Top 6.
Did you know that Chalita, according to her Miss Universe bio, is a science student majoring in Microbiology at Mahasarakham University?
Aside from her studies, she does voluntary work in an orphanage called Baan Home Hug that houses "children who have inherited HIV from their parents, children who were abused, and children who have lost their family."
The Thai beauty queen is also very close to her "super mom."
ADVERTISEMENT - CONTINUE READING BELOW
Since she was four, she's been helping her mother earn extra income.
When she was ten, she would sometimes take over her mother's shift as a cleaner.
In her #GetToKnowMe video, Chalita shared, "I was different to other children.
"Normally, they would play, go out, eat whatever they wanted.
"But I had to work.
"Looking positively, it was good, I had life experience since I was young, understanding the working life and the value of money."
In addition, she also wants to encourage young women to fulfill their "own passions," have "self-respect," and be "compassionate to others."
That, by the way, is her definition of "confidently beautiful."