Can you confidently raise your arms?
Do you feel comfortable wearing sleeveless?
Despite the numerous ways available to achieve whiter, smoother, and hairless armpits, it remains one of the insecurities of ladies.
Aside from discoloration, another major concern is chicken skin, which are small, rough bumps on the skin that usually appear on armpits, arms, and legs.
This may have been your decade-old problem, but you never got to solve it thinking it's hopeless.
But you know what causes it? Shaving and plucking.
In a previous interview, Dra. Vicki Belo said that "people get chicken skin from plucking, and the redness, from shaving."
Plucking causes irritation to the skin, making it look bumpy and leaving the pores enlarged.
It can also be very painful and time consuming at the same time.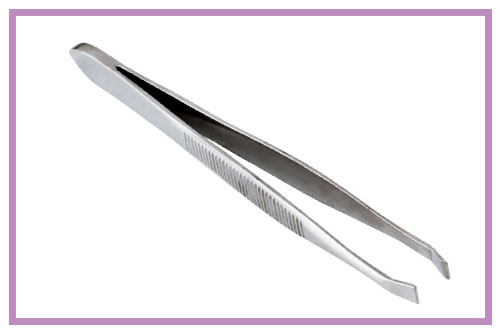 Beauty clinic owner Cathy Valencia added that "pagshe-shave and pag-pluck" can darken underarms, "kasi sometimes, hindi nila nagagawa nang tama."
What to do?
(1) Baking soda
According to homeremediesforlife.com, two to three tablespoons of baking soda and water "exfoliates the dead skin cells and other impurities blocking the pores," thus, reducing the bumps.
(2) The retinol in Vitamin A capsules
Squeezing the oil from one or two Vitamin A capsules, and massaging it on the affected area for three minutes can improve "cell turnover and prevents the hair follicle plugging."
(3) Oils: coconut, olive, Vitamin E, tea tree
To moisturize the area and treat the bumps, just massage any of these oils on the underarm.
(4) Lactic acid in milk, sugar and sour cream, and yogurt can soften and reduce the bumps.
(5) Waxing
Some say it is painful, but when done by an expert esthetician, the procedure is so fast that you can easily forget it ever happened.
It removes the hair from the roots, so it grows back after more than a month.
The regrowth is also smoother.
(6) Intense Pulse Light or Laser Diodes
These procedures impair the hair follicle, taking a longer period of hair growth and, eventually, minimal hair growth.
Cathy said, "If you compute it, bili ka ng razor, bili ka ng ganito, magpapa-waxing ka, bibili ka ng cream, kapag kinompute mo iyan every two weeks and then versus yung hair removal, i think mas cheaper pa rin and mas safe.
"And then puputi pa yung armpits mo kasi you don't have to put all the chemicals."
(7) Botox
Dra. Vicki said, "How do I make my underarms white and beautiful? It's the most requested treatment.
"Did you know deodorants can darken armpits because of the aluminum chloride? So when you choose your deo, it should not just stop the perspiration but should also whiten.
"Botox can help, too."