Guess what's the top beauty essential of celebrities?
Some would probably say "water," others would pick "sleep."
But the number one answer is: Sunblock or Sunscreen.
"It's something I cannot live without," said Karylle at the Watsons Make Your Summer event yesterday, March 9, at the activity center of SM Mall of Asia.
The campaign launched its summer promo that will run from February 23 to April 26, 2017, and will give shoppers the chance to win a trip for four to Batanes, Boracay, Cebu, Davao, and Palawan.
The It's Showtime! co-host continued, "I'm a big fan of beach. Kagagaling ko nga lang, e. I love jogging.
"Hindi ko talaga ma-escape yung sun."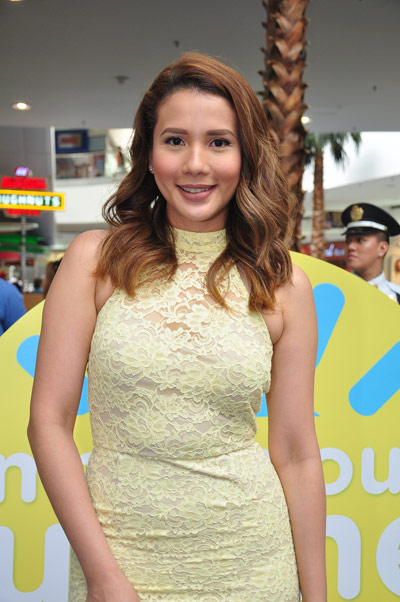 Did you put on your sunscreen today?
Here are a few things you should know to make sure you are sun-proof all-year long.
1. Sunscreen vs Sunblock
You may probably think they're the same, but the former is formulated to shield you against UVA, while the latter is for UVB.
2. UVA vs UVB
They are both harmful rays.
But the UVA (or long wave ultraviolet) penetrates deep into the dermis or skin's thickest layer, while, the UVB (or short wave ultraviolet) usually burns the superficial layers of your skin.
To make things easier to remember, Cristalle Belo said in the video presentation shown during the short program, "UVA is for Aging and UVB is for Burn."
3. SPF or sun protection factor
This has nothing to with the strength of a sunblock or sunscreen. It simply is the ability to shield you from the sun's ultraviolet rays.
Host Patty Laurel-Filart mentioned that it would normally take at least 10 minutes before a person's skin without sunscreen starts to burn.
Hence, SPF 15 would mean about 150 minutes of protection. The simple math is: 10 X 15 minutes.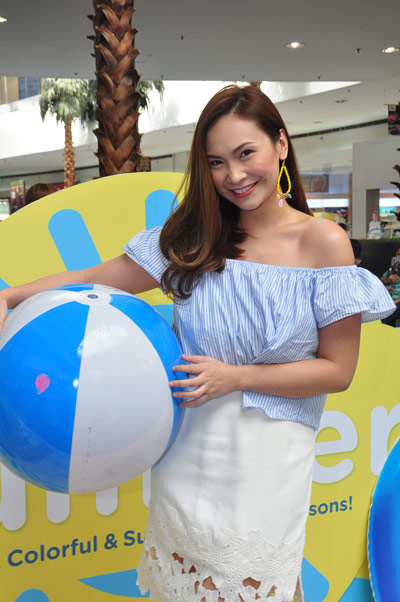 4. What is the perfect amount of sunscreen lotion?
Based on Patty's research, "It's a shot glass full."
Apply evenly on the skin.
5. If you put on SPF 50, do you need to reapply?
If you're swimming or exercising, definitely yes.
If you want to be super sure about being protected, slather sunscreen on your body every two hours.
6. You need SPF every day, not just when you're swimming or sunbathing.
The UVA rays can still penetrate the windows so do not leave the house without sunscreen.
7. Put the lotion on 15 to 30 minutes before going outdoors.
Give it enough time to be absorbed into your skin.
8. Sun is the number one cause of aging.
The sunburn or tan will go away in a few days.
But the long-term effect of cumulative exposure to the sun is "wrinkles."
Skin experts adds "dryness, freckles, sun spots, easy bruising, skin growths, rough and reddish patches, thinning of the skin, discoloration, etc."
9. Skin has the best memory.
Whatever it is that you do to it now, you will see the effects later.
Karylle said, "Don't say walang epekto dahil pagtanda, magkakaroon ka ng sun spots, and it will be harder to reverse the effects."
10. There's a perfect sunscreen for your needs.
Part of the Watsons campaign are the following brands: Neutrogena, Cetaphil, Nivea, Vaseline, Banana Boat, Beach Hut, Solstice, Biore, Sunplay, Belo, Celeteque, Kojie San, Hawaiian Tropic, Dermplus, Ponds, and Olay.
Some of them are non-greasy. Some do not just protect but also whiten the skin. Some have anti-aging properties. Some are water-proof and water-resistant. Some are for kids.
Lastly, if you're not a big fan of sunscreen or any lotion, guys can wear hats, and girls must always bring their umbrellas.