Guess who's in town? Italian engineer Pietro Boselli, aka the "World's Hottest Math Teacher."
If you missed his viral photo, where he was teaching his students at University College of London, in 2015, he'd still probably look familiar because he has worked with brands such as Abercrombie & Fitch, Moschino, Estée Lauder, among many others.
And even before he became an Internet sensation, the 28-year-old hottie had modeled for Armani Junior when he was just a young boy.
Pietro was tapped as the newest endorser of Bench/ Body, and met his Filipino fans at the finale of Bench Fashion Week held on Sunday, March 12.
Prior to his moment on the runway, PEP.ph (Philippine Entertainment Portal) and other members of the press had a Q & A with him in Shangri-La at the Fort.
Here are his equations for time management, career, beauty, and life.
1. Modeling + Studies
"Throughout my life, I've always been interested in huge variety of things. Many times, very contrasting as well like the academic world and the modeling world.
"I heard many times in my life, 'Oh you can't do one thing and another at the same time.'"
He has a lot of interests, but he's definitely not a "Jack of all trades, master of none."
Pietro continued, "I believe in really expanding your horizons, and being able to be good on different things.
"This is what my life has always been about."
He first worked as a model before moving to London, where he studied engineering and earned his PhD last year.
After his recent academic achievement, he said to himself, "...time to see the world and travel a bit, and focus a bit on the modeling which I really enjoy. It gets me to meet all these people."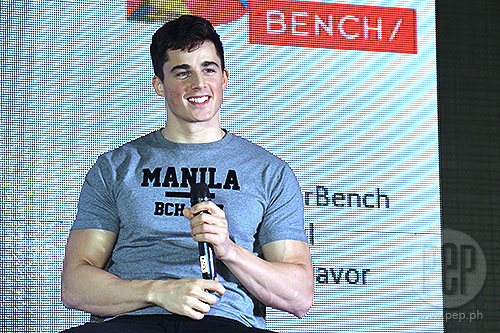 2. Key rule on time management
"If you have to do something, just do it, just get on with it.
"Instead of like wasting time and say, 'Oh, I have to do this and that…' Just get on with it and do it.
"It's that simple really, so everything I need to do, I put one hundred percent into it."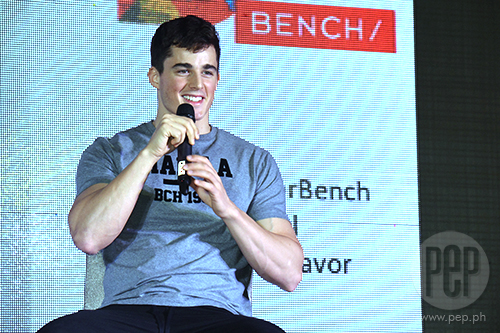 3. The formula to being best is hard work.
"I was never happy being just good. I want to be the best at what I'm doing, so I wanted to be the best in the faculty, and that's why I worked so hard.
"I was super focused. I was the guy sitting in the front row. I was attending every single class. I was checking if the professors were really right, and they would get annoyed because I have the answer already. Sometimes they'd say, 'You calm down, let's give other people a chance.'
"I think it's always down to hard work.
"Whenever I got good results in the university, and people would say, 'Dude, you're a genius!' I was like, 'Mate, no. If you saw how much work I put into this, you wouldn't be so impressed. You know, like you could've done the same.'"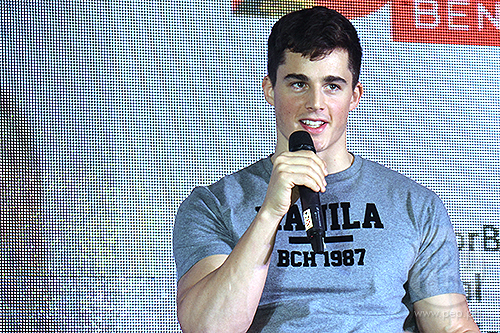 4. Intelligence is not equal to academic achievements
"The stereotype of models being not so bright is just derived from the fact that this society, we perceive academic achievement as a sign of intelligence.
"So it's just a measure that we use that really defines like who's intelligent or not.
"Perhaps, that's not a very good measure, you know. Like if someone drops their education at 15 to pursue a modeling career, they might have a different type of intelligence. They travel a lot and meet so many people.
"And like the guy who has three PhDs that stayed in his office all his life lacks that and, perhaps, they're perceived as boring precisely because of that, because you can't relate with what they're doing.
"And it just goes back to what I said before like, they're working on something that is actually major, but because you don't understand, you don't relate, it's not easy to sympathize.
"This is how any human relation works, if you don't understand, if you don't relate, you don't sympathize.
"It's the same when you come across other cultures that you don't understand or any other, you know, feeling or emotion that you don't understand."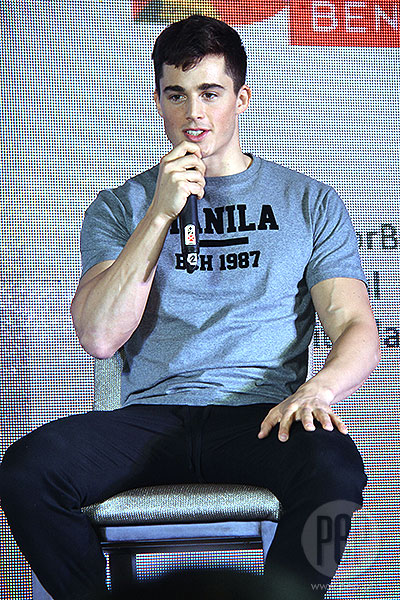 5. Math vs Music
What to do to appreciate Math?
He answered, "It's hard to say that you don't like something when you don't know it. I was talking about this the other day at dinner. I was doing a comparison between music and mathematics, and how the end results of music is widely appreciated by everyone.
"Like if you're a composer, you worked so hard to study the theory behind music composition, the end result, everyone can appreciate. You listen to a piece of music, and you like it.
"It's not the same with mathematics. You can understand the end result so it just seems like jargon. Of course, you don't like that.
"The more you learn mathematics, the more you understand that you don't know mathematics. There is more to learn about mathematics, and once you start learning, your eyes are opened to a new world, and you can really do so many things with it, and it's always like, you know, a new discovery.
"Obviously, some people are more inclined to that than others but, if you're a young student who feels like you don't like mathematics, just try hard, because maybe you're just, you know, you have this idea in your head and you're preventing yourself from discovering something potentially you could like."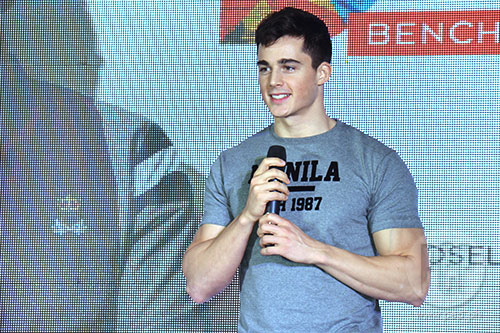 6. Delete stereotypes.
He initially wanted to keep his model status a secret.
"At the beginning of my academic career, for example, I wanted to keep it secret, the fact that I was a model because I felt like, people in the academia would look down on that.
"Only by growing up and maturing, you learn how to embrace every aspect of your life and really see that that is amazing. Those two things are so different, and it's quite a talent that otherwise would be exploited in the academia at all."
To this day, Pietro said he still experiences being stereotyped because of his looks.
"Now people still have a problem addressing me as a doctor, like I go to a bank and they see on the envelope Dr. Boselli, [they're like], 'Sir, I think there's a typo. You mean Mr. Boselli right?'
"But it's funny, I think that wouldn't necessarily happen if, you know, I look like an old professor with glasses."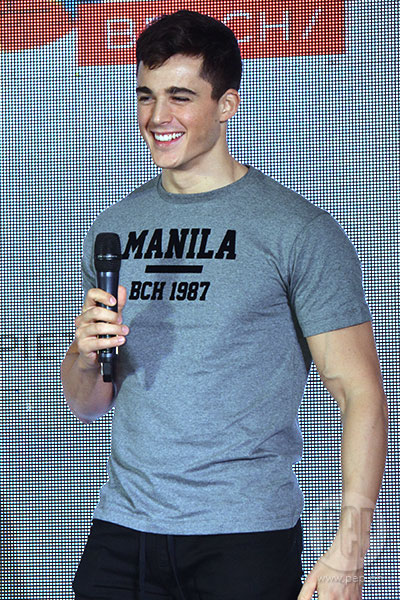 7. Decrease negativity, increase the desire to learn and be more!
Pietro seems to have it all—handsome face, gorgeous body, pleasing personality, and intelligence. Does he have any insecurity at all?
"I don't know, like I feel a bit confident about myself. You shouldn't sit there and just contemplate...'What's wrong with me?'
"I say I'm confident, for sure I am.
"In a way there must be some level of… There must be something that drives us to be better...
"I never say, 'Oh, I'm not good myself like,' you know, I trained and I never check myself out on the mirror...'Dude, I need to work on this.'
"When I went to the gym, and I made 100, I'd want to lift 120. I'm not like, 'Dude, that's amazing 100!'
"I guess it's the same with everything else that I do. Like in the academia, 'I know this now, that's enough. I've learned.'
"No! I always want to learn more."
The Italian heartthrob continued, "You just have to find out any feeling that you have, and just do something positive.
"So if you have any insecurity about yourself, you should find that negative energy into like demoralizing yourself.
"I now find out what's wrong with me, so I can improve from that, so you should be happy about it..."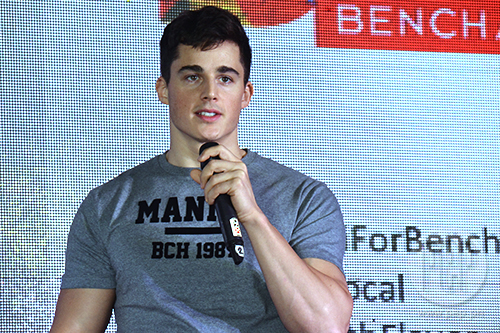 8. Equation on the kind of girl he'd like to date
Would he date a gorgeous, long-legged woman or an average-looking lady who can match his intellect?
"I always have good faith in everyone, you know, so you really can't judge so quickly.
"And also beauty, I mean, beauty is in the eye of the beholder, and if you're spending your whole life with someone, beauty is something you learn to see in the other things.
"If I was dating someone who's really beautiful, you know, and spend the rest of your life, eventually you'll see the intelligence in them.
"And it's the same thing, if you're dating someone intelligent, you'll eventually see the beauty in them."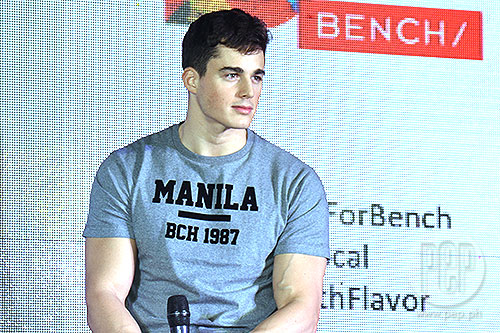 9. Unpredictable is interesting.
When it comes do dating, Pietro likes it when the lady has a trick up her sleeves.
"Most people like to be proven right, but, you know, I have a scientific mentality, so I have to be proven wrong and that's difficult to understand.
"But when you're proven wrong like, it means that whatever theory we're believing in before is not being computed, so we have access to higher level of knowledge, right?
"I was wrong before but I'm right now, so who cares if I was wrong before?
"I know that this shouldn't apply to like, your personal life, but in a way it's the same feeling...
"It's like, 'Ah!' I think it's better to say that or you didn't expect it, you know, from whoever you meet, and it's a positive feeling."