Even Indonesians were charmed by Marian Rivera's beauty.
The sexy momma, who was hailed as the first FHM Philippines' Sexiest Woman Hall of Famer, was recently included in Esquire Indonesia's Hottest Asian Women in the World.
In an article posted on the magazine's website on Tuesday, March 21, Marian placed second on the list, which was dominated by Bollywood superstar Deepika Padukone.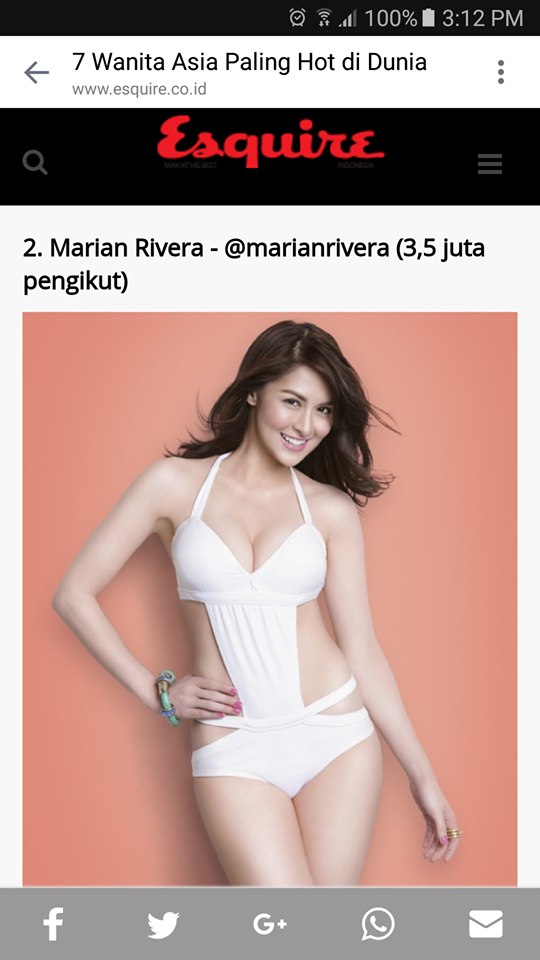 Features writer Happy Ferdian wrote (translated in English): "Until now, Marian Rivera still dominates Philippine entertainment world, both as an actress and model.
"The Filipino-Spanish woman has even been included for a few times in FHM's list of 100 sexiest Women in the World."
Completing the list were Chinese actress Fan Bingbing, Pakistani star Mahira Khan, Miss Universe 2007 3rd runner-up Honey Lee, Japanese actress/model Tao Okamoto, and Indonesian supermodel Kelly Tandiono.