In reality, lipsticks (not diamonds) are every girl's reliable best friend.
From making a statement to boosting her confidence, her choice of lippies matters.
Apart from picking the best shade, another challenge is finding that long-lasting lip color—the type that doesn't fade easily or unevenly.
Most of the time, however, the lipstick isn't really the problem.
Are the lips dry? Coarse and rough? Cracked?
Celebrity makeup artist Jigs Mayuga usually adds one step to his routine: prepare the lips of his clients.
In an interview with PEP.ph (Philippine Entertainment Portal) on May 30, during Burt's Bees Lipstick media launch held at the Manila House in Bonifacio Global City, Jigs shares a few tricks.
"Before you apply your lipstick, make sure to prep your lips.
"Especially if I'm in a shoot with a celebrity or a model, make sure you prep the lips.
"I make sure to check the lips if they're dry. If their lips are dry, I prep the lips using a lip scrub."
A lipstick will not glide as smoothly and evenly on dry, chapped lips. It won't last long, too.
Hence, it is important to exfoliate the lips.
Jigs resumes, "If they're not super dry, I use a lip balm. Usually, I apply the lip balm before anything else para it sits on the lips. So when you start your makeup, at least your lips are ready.
"And by the time you apply the lipstick, which is usually the last part of the makeup naman, you blot the lips para it doesn't just sit on top of your lips.
"You have time for your lips to absorb the lip balm, para when you apply the lip stick, [mag-stay siya]."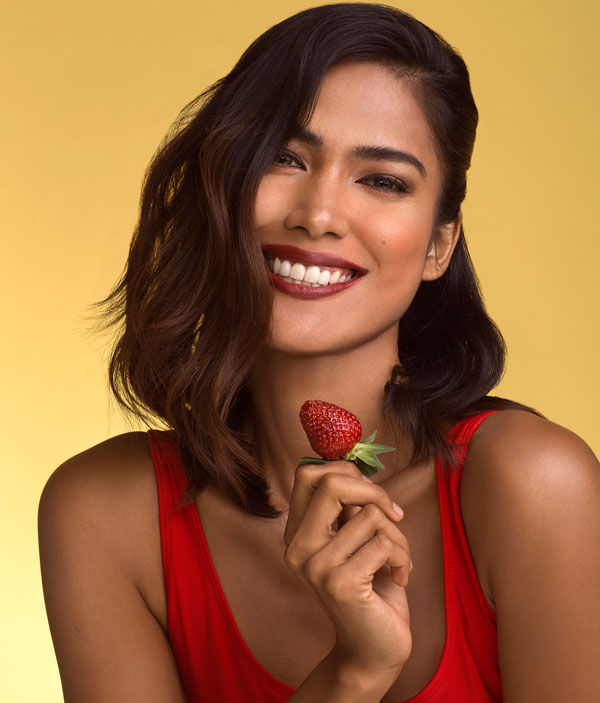 Lip scrubs are readily available in stores, but for those who don't have a budget for it, simply mix any kind of natural oils (olive or coconut) with sugar (raw or white) and honey.
After mixing, gently scrub it on the lips. The oils will keep the lips moisturized, while the sugar will exfoliate dead skin cells.
If these aren't available in your kitchen, apply a lip balm, then brush off the dead skin using a toothbrush.
After exfoliating, leave on a thin layer of lip balm, then blot the excess oil using facial tissue.
Finally, before applying the lipstick, dab on a thin layer of concealer to make the lipstick pop.
It also to helps to invest in lippies with moisturizers (Burt's Bees' can last up to eight hours) to hydrate the lips and make them feel smooth and soft.