What's the first thing that comes to mind when you hear the name Sheena Halili?
"StarStruck!"
"Comedienne"
"Baby face."
We totally agree with the latter given that she looks definitely younger than her age which is 30 years old.
Her Instagram followers will add "BEACH GODDESS" in all caps and in bold letters because the Kapuso star, based on her feed, has been slayin' the bikini game.
First and foremost, she is flawless, and does not really need filters for her photos.
Aside from her nighttime beauty creams, she also makes a trip to her favorite derma clinic regularly.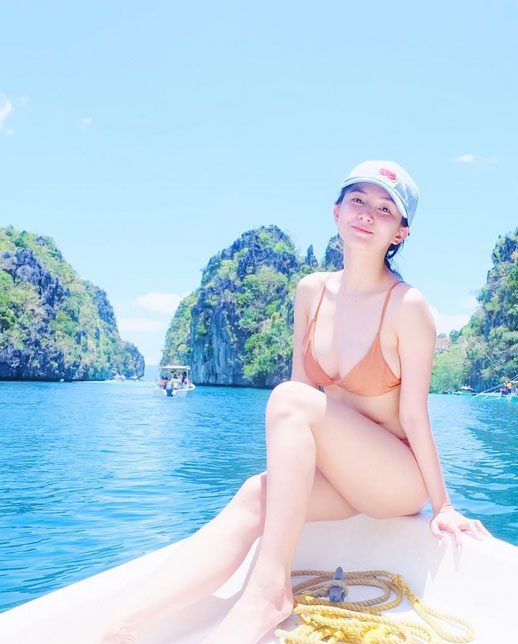 She is sexy, and knows how to project.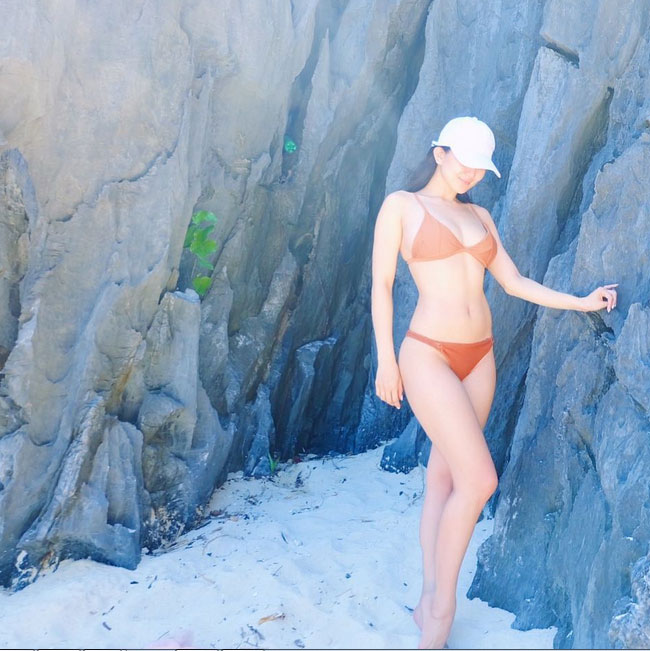 Here's her "look up" pose, the beach version...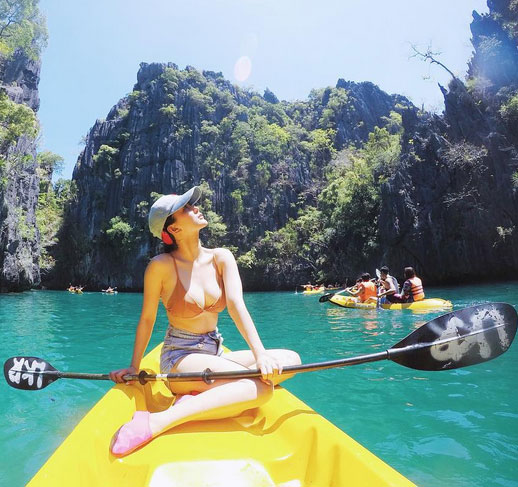 She picks the best backdrop (in this case, El Nido, Palawan) and prop (her buko juice).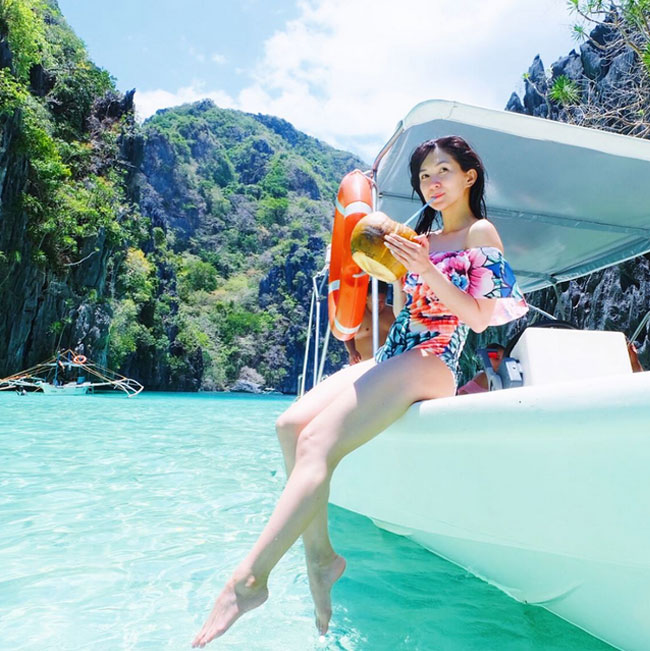 The lady can make heads turn whether she's in a denim skirt...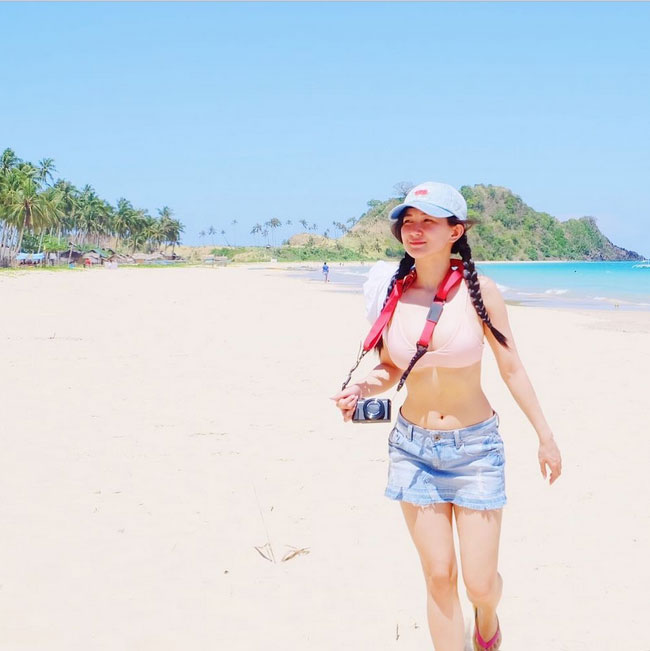 ...or in a shirt.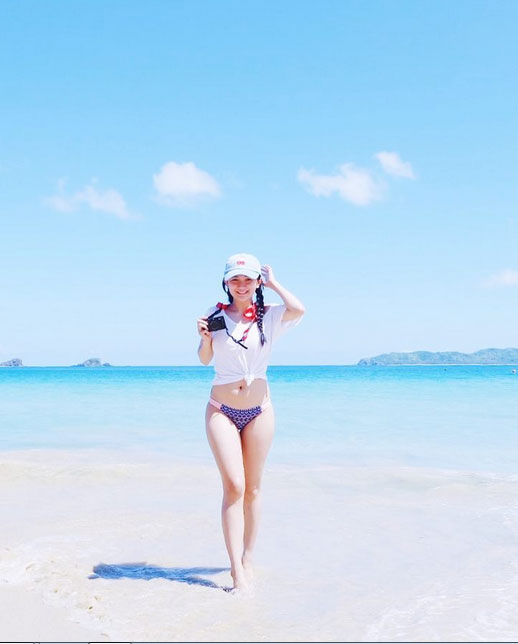 And when you have what it takes to be a beach goddess, you launch your own swimwear line.
Sheena's "dream come true" venture is called Just Yve Swimwear, and she models some of the designs.
This was taken in Calatagan, Batangas.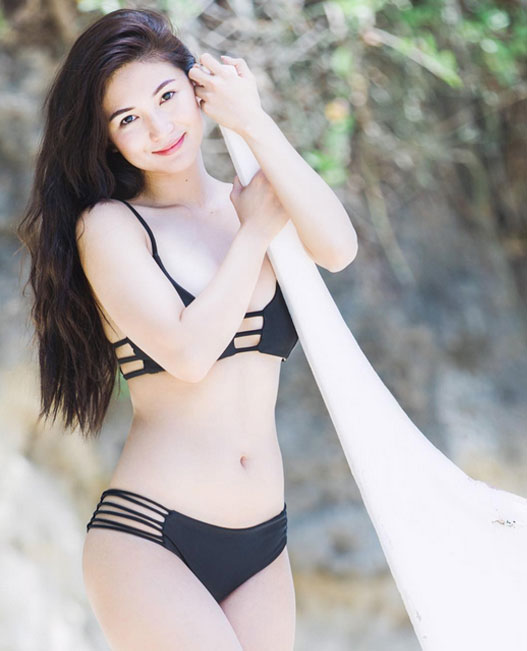 Her latest bikini shot taken in Boracay on June 20.