What is the best age to start using an eye cream?
Even if you're just in your 20s, the answer is ASAP.
Being young and not having visible signs of aging do not make you an exemption, especially if you're exposed to the UV rays, which is responsible for eighty percent of fine lines and wrinkles.
What does eye cream exactly do?
Most brands promise decreasing darkness and puffiness of the lower eyelids.
Some think that they only need to apply after a sleepless night.
But its more important beauty benefit is it stimulates collagen production and promotes cellular regeneration, which can firm up that sensitive area.
Why not use a moisturizer?
Because an eye cream has milder and fragrance-free formulation, which is made for significantly thinner skin.
In fact, even when using cleanser or toner or facial mask, dermatologists recommend avoiding the eye area.
What ingredients should I look for?
Various websites listed down the following:
1. Hyaluronic acid, which hydrates
2. Ceramides, which retains moisture
3. Retinol, which promotes new cell growth or regeneration
4. Neuropeptides, which increases the production of collagen and elastin
5. Vitamin C, which is also for collagen production
6. Vitamin E, which nourishes and soothes skin
Here are five brands that you may want to try:
Celeteque Brightening Eye Tuck Plus Dark Circles Lightener
Special ingredients: Eyeseryl Tetrapeptide Complex which improves elasticity and ?ghts water accumulation to minimize under-eye puffiness
Reviews: It reduces fine lines on the second week of usage.
Price: PHP299, Watsons

Avalon Intense Defense with Vitamin C Eye Cream
Special ingredient: Vitamin C
Reviews: It stings during the first few nights of usage. Some claimed prolonged usage has helped fend off fine lines.
Price: PHP679, SM Beauty

Olay Ultimate Eye Cream
Special ingredients: Olay's colour-correcting technology, which also acts as a concealer
Reviews: A lot swore by the effectiveness of this 3-in-1 Decircler, DeWrinkler, and DePuffer. But some said it is not well absorbed by the skin.
Price: PHP1,699, Watsons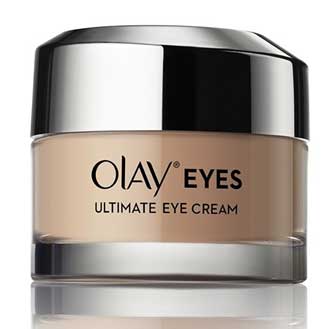 Dermatologica Total Eye Care
Special Ingredients: Chemical-free Titanium Oxide that protects against UVA and UVB radiation to help shield the eye area; Optical light diffusers to help minimize dark circles.
Reviews: Tiny amount can do wonders to you dark circles overnight. Some also it prevents fine lines.
Price: PHP2,020, Lazada.com.ph

Elizabeth Arden Visible Difference Moisturizing Eye Cream
Special Ingredients: Vitamin C and Tocopherol Acetate (a Vitamin E derivative); Peptides, which improves elasticity and increases collagen production; Haloxyl,which helps minimize the appearance of dark circles; advanced Filagrinol Complex, a blend of botanical extracts which helps boost your skin's own Natural Moisturizing Factor.
Reviews: It reduces dark circles in just two weeks. And since it can keep the skin around your eye area hydrated, it prevents further appearance of wrinkles and fine lines.
Price: PHP2,750, Zalora.com.ph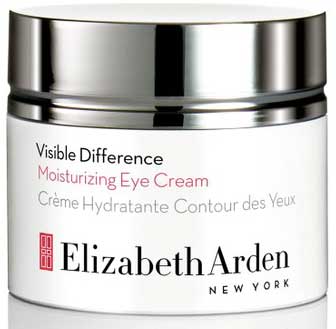 Listen to your dermatologist when she says that whatever you to do to your skin now, you will reap the rewards later.
So investing in an eye cream may be one of the best kikay decisions you will make today.