Having the right tools and makeup products to put on your face are just half of what you need to create a flawless-beauty look.
The other half comes from the skills of your makeup artist and, most especially, proper lighting, which will ensure that blending and contouring are done perfectly.
In an exclusive interview with PEP.ph (Philippine Entertainment Portal) on Wednesday, June 5, at the Philips LED EyeComfort launch, celebrity makeup artist Jigs Mayuga underlined, "We need to have reliable light for makeup because if you don't have proper lighting, you can't really see your work."
In a separate interview via Facebook chat early today, July 17, another celebrity makeup artist Anton Patdu said that mirror actually plays secondary to the lighting.
He further explained, "It makes your life easier if you have a good lighting because you see every detail of the face, you see all the discolorations that you have to cover, and you get to have a sense of [what] it will look like once the light touches the skin."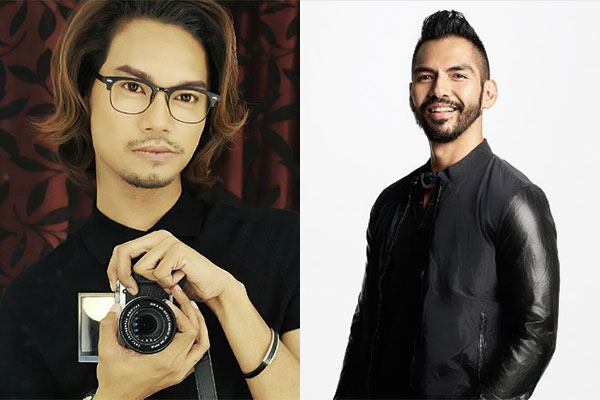 The bluish lights of fluorescent lamps and yellow of LED have to be balanced out.
Jigs said, "I like using a combination that is predominantly yellow. So if your vanity setup has six bulbs, three on each side. I would use two yellow on top and two on the bottom. And then two in the middle na white."
He added, "Kasi pag masyadong cool yung lighting mo, especially in this age of social media...masyadong bluish yung tone ng skin.
"If you use naman purely yellow light, masyadong magiging orange yung skin.
"So, it has to be the perfect combination of yellow and white."
If you don't have a vanity mirror with those glaring lights, Jigs suggested to have your makeup done near the window during the afternoon when the sun gives off softer, diffused light.
He explained, "Unlike yung high noon sun...when we do photo shoots, we avoid shooting at high noon because it makes unflattering shadows on the face.
"So I would shoot directly in front of the window with sunlight para it's softer on the face."
Anton also uses a mixture of yellow and bluish lights, but first, he finds out the light setup of the photo or video shoot.
Anton told PEP, "I usually use a mixture of warm yellow and white together or depending on what kind of makeup I am doing for the day.
"If I am doing makeup for television, I make it a point that I know what the lighting is for that certain TV show. Some shows have bluish setting so when it is like this, I usually use cool-toned color lighting...
"If the TV show is a bit dramatic, I use a mixture of white and yellow so my makeup would look similar to how I see it with the lights I use for makeup and on camera they use for television."
The celebrity makeup artist said his ring light with soft, diffused lights is a reliable partner.
He continued, "I prefer using the ring light and/or LED lights that do not bounce back onto skin, a light that doesn't give a reflective shine but dimmer in nature."