Contrary to popular belief, most beauty queens aren't really fond of wearing makeup.
But whenever they do, you can always be sure that they get maximum results with the barest minimum to achieve that "barely-there" effect.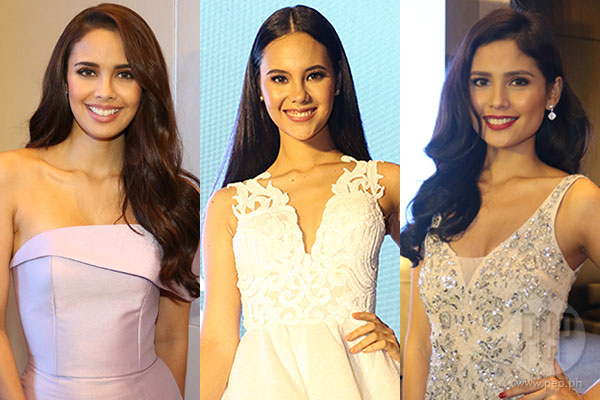 In an exclusive interview at the press launch of Miss World Philippines 2017 last July 7, in New World Makati Hotel, PEP.ph (Philippine Entertainment Portal) learned a few makeup hacks and must-haves from our very own (L-R) Miss World 2013 Megan Young, Miss World Philippines 2016 Catriona Gray, and Miss World Philippines 2015 Hillarie Parungao.
Megan believes in the importance of letting your skin breathe after a day of wearing full makeup.
"If it's for every day, I don't usually wear," she said.
"I don't really wear lipstick when I'm not at work, so I just moisturize my lips with lip balm."
Megan's beauty trick is to have foundation dabbed on your face using a beauty blender for an even application.
She added, "With foundation, what I like to do is to put dots all over my face, dots lang para I don't use too much.
"And then I use a beauty blender, and then I just dab it lang, because if I rub it, hindi siya nag-e-even out.
"So you just dab it around your face."
For work days, Megan's beauty weapons are her Armani and Mac bottles of foundation.
She told PEP, "Armani and Mac for events that have bright lights. And yung talagang studio lights, I use Mac talaga."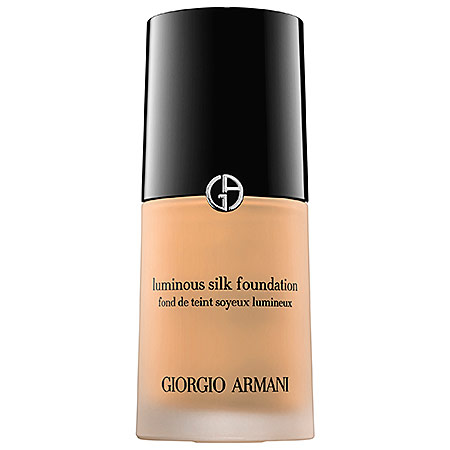 Giorgio Armani Beauty Luminous Silk Foundation, $64 on Sephora.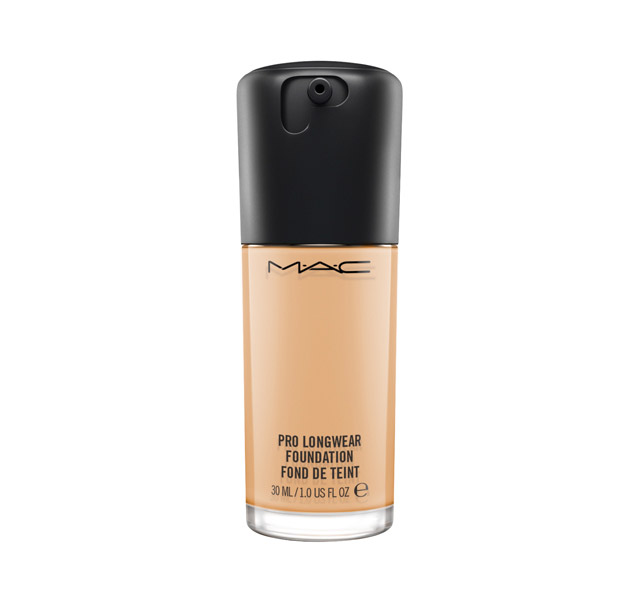 MAC Pro Longwear Foundation, $34 on MAC's online store.
Catriona also prefers not to wear makeup on a normal day.
"I don't usually wear mak-up outside of work because I'm wearing it most of the time."
But she sees the importance of having good skin more than enhancing it.
She stressed, "I'm a believer that good skin comes from good health.
"And for me, drinking water and eating healthy largely contribute to the quality of my skin, so I just drink a lot of of water especially because it's too humid in the Philippines."
The 23-year-old Filipino-Australian model added, "And I try to stick to more natural products.
"I use coconut oil for removing my makeup.
"I use a lot of face oils like rosehip and jojoba for moisturizers.
"And sunscreen, that's very important for me, too."
The reigning Miss World Philippines also wears minimal makeup when she's not working.
She elaborated, "I am a fan of cream blushes, a good mascara, and a nice natural brow product just so that, you know, it looks like you put on effort, but it's not super like, 'Wow, she put something on!'"
When asked about the brand of her blush on, Catriona named Stila's line of cream blushes as her favorite.
The beauty queen explained, "I have one from Stila that I'm using at the moment.
"It's just a cream and I warm it up with my fingers and just pat in on, and I tend to think that cream has a more natural finish, and that's why I like it so much!"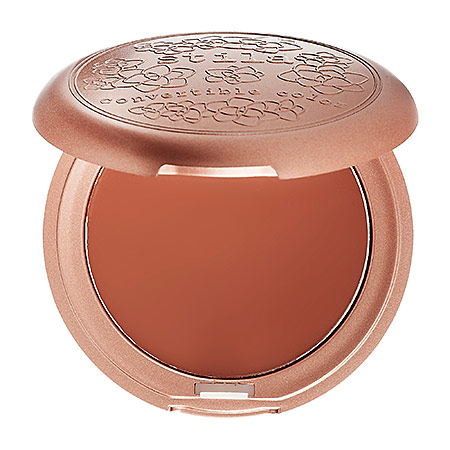 Stila Convertible Color, $25 on Sephora.
Meanwhile, Hillarie shared a makeup trick for a longer-lasting eyeliner.
Instead of using a regular eyeliner, the 26-year-old model uses a cream eye shadow to get that cat eye or winged eyeliner effect.
Hillarie explained, "Although it's supposed to be an eye shadow, I use it as an eyeliner because it's long lasting and easy to apply and has a smooth finish.
"It's also waterproof so it's good for the beach."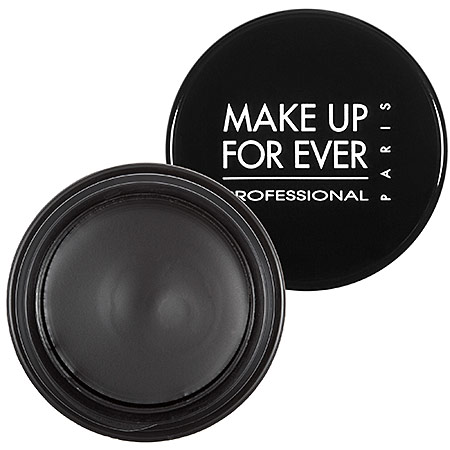 Make Up For Ever Aqua Black Waterproof Cream Eye Shadow, $23 on Sephora.