Dealing with aging is not generally an easy part of our life's journey.
By the time we reach our 30s, we start noticing it's harder to lose weight.
It's also harder to miss the wrinkles, the brown spots, the beauty problems.
And some people find it hard to accept, "Tumatanda na ako."
But not Anne Curtis.
At her launch as the newest endorser of Shiseido The Collagen last August 14, 2017, she says, "I won't take it in a negative way.
"You embrace it."
How does she deal with the unwanted signs of aging?
"To be honest, I won't deny it naman. I think once you hit 30, a few more wrinkles start coming out.
"I'm 32 years old already, so I think it really comes with age."
She elaborates, "Yes, it's happening, but I don't mind.
"It's part of the aging process and as long as you're happy and content, and you learn how to take care of yourself, you'd stay youthful pa din."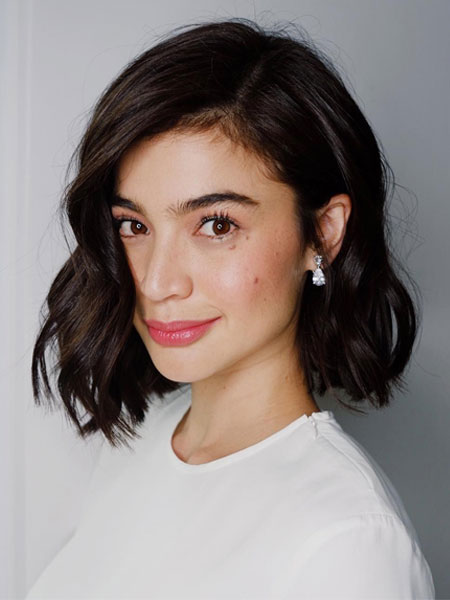 If she wants that natural glow, all she needs to do is "get a good night's sleep."
But of late, since she has a noontime show, and a 5-p.m.-to-5-a.m. shoot for her upcoming film Buy Bust, she has given some beauty "alternatives" to "look blooming" even when she's puyat.
Thanks to the "many products with collagen" available in tablets, shots, or powder form, she says she's able to "reduce the appearance of fine lines and wrinkles" and maintain the elasticity of her skin.
COSMETIC SURGERY? The Kapamilya star also says she doesn't see herself going under the knife for vanity's sake, but she's not judging those who make the choice to do so.
"I think I respect anyone's decision who wants to better themselves through that way, kanya-kanya naman yun. e.
"Whatever floats your boat, whatever makes you happy, then that's what you pursue, di ba?
"Just as long as you're happy with who you are, okay na yun."
The 32-year-old personality adds, "I don't think anyone has the right to judge you for the decisions you make."