Wondering why a lot of preggy celebrities have flawless tummies?
Most dermatologists would say it's because of genes. Some were simply blessed with good skin elasticity, which was defined by Dictionary.com as "its ability to stretch and then go back to normal once the need to stretch is gone."
But cosmetic surgeon Lindsay Wilson Torralba-Garcia told PEP.ph (Philippine Entertainment Portal) at the launch of Watsons Collagen held earlier today, September 21, that having stretch marks during pregnancy is inevitable.
In fact, around "70 percent" of pregnant women will most likely have it.
She said, "Those are really expected, because if you usually have spot skin before you got pregnant, and you have volume inside which stretches the skin, then you get those stretchmarks.
"If you notice, some get it after losing weight, because skin is not like rubber that when stretched, it goes back to normal."
How to prevent them?
Hollywood models and stars swear by the wonders of Argan oil—which aids the collagen production, and is rich with antioxidants, omega, and vitamin E. The latter can also minimize the appearance of scars and marks.
Gently rub it all over your tummy after bath.
PHP1,299 for 100ml, Watsons

Cocoa butter with extra emollients—such as collagen, elastin, emu oil, and shea butter—helps calm the skin.
Simply slather your tummy area twice a day after bathing, and the appearance of those brown lines will gradually disappear.
PHP899, Watsons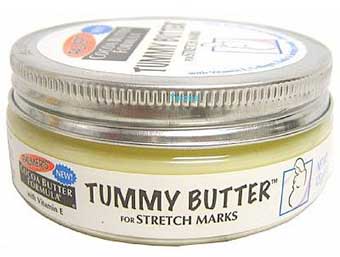 Now here are this year's preggy celebrities with flawless tummies.
Currently seven months pregnant, Pauleen Luna Sotto can't wait to see her baby girl.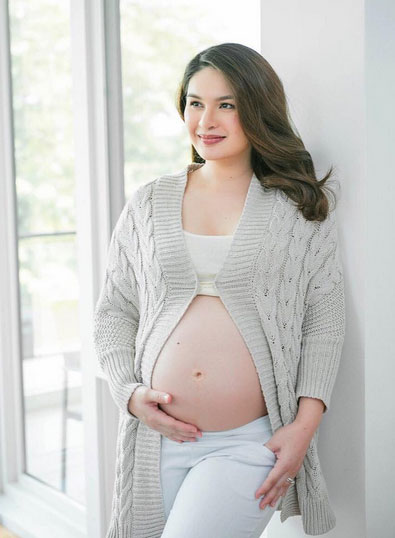 Michelle Madrigal is also seven months pregnant.
She got engaged to Troy Woolfolk, the father of her soon-to-be baby last June.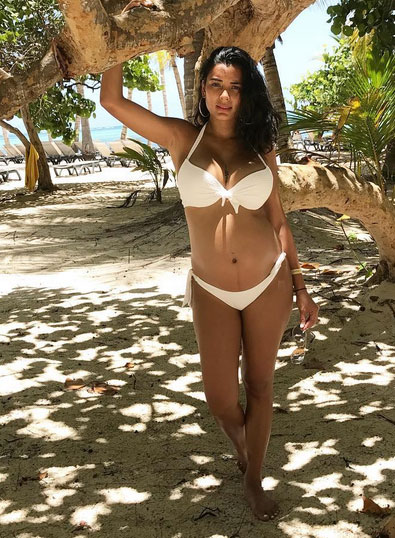 Regine Angeles is now on her 39th week.
On Instagram, she wrote, "Anak tara na!!! Andito na si dra."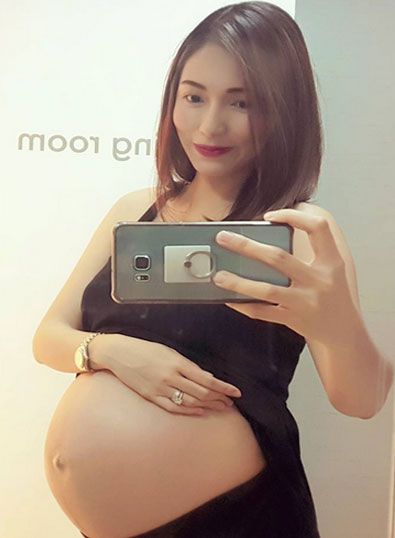 Maricar de Mesa gave birth to Baby Sky last July 29.
This was taken at the Hyatt Regency Lake Tahoe Resort, Spa & Casino in Nevada, U.S.A., a month before she gave birth here in Manila.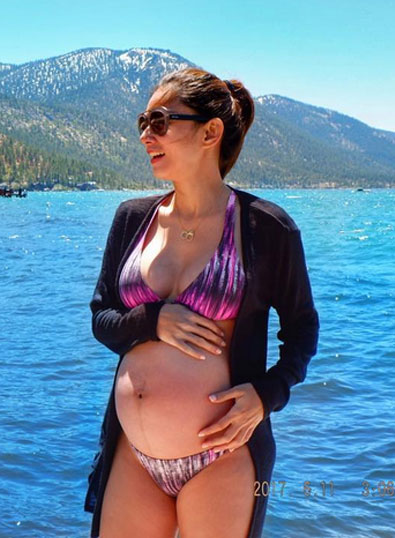 Gladys Reyes gave birth to her fourth child on May 10, 2017.
This was taken when she was 33 weeks pregnant.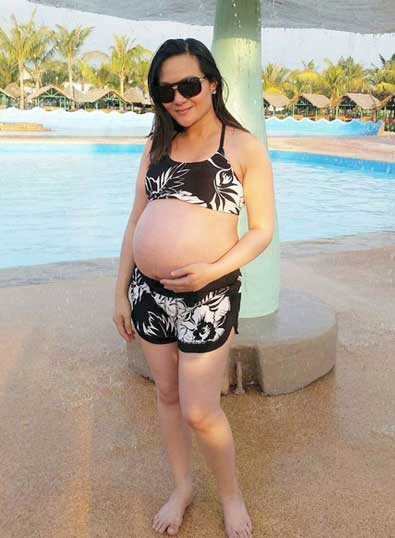 Note that the vertical line on the tummy is not a stretch mark. It is called linea nigra, which will disappear on its own a few months after giving birth.
Interview: Allan Sancon