These days, celebrities fill their Instagram feeds with posts related to their endorsements.
One of them is Liza Soberano.
Indeed, social media has become a platform for brands to reach and influence their target market.
But of course the fans prefer photos that would give them a peek into the lives of their idols off-cam.
Last Wednesday, December 20, Liza uploaded a new selfie on Instagram, and captioned: "Heres me trying to post something not related to my endorsements hehe."
At press time, the photo has received more than 420,000 likes.
Didn't she look like international pop singer Ariana Grande?
With her hair pushed back and cat-eye makeup, which are signature looks of Ariana, the Kapamilya actress really looked like the sister of the Hollywood pop star.
Her followers were quick to leave comments praising her beauty: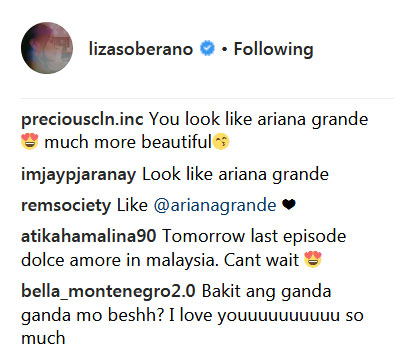 Even Miss World 2013 Megan Young and photographer BJ Pascual agreed!