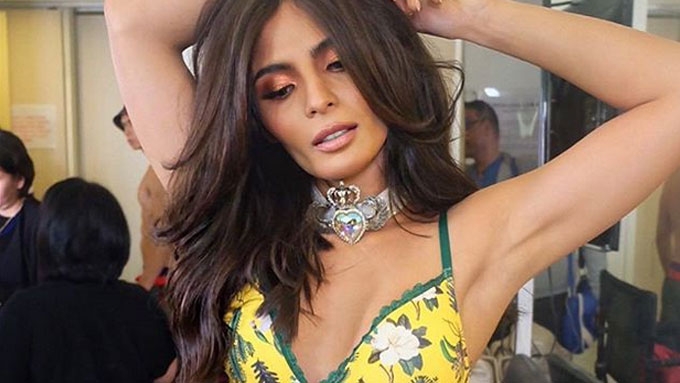 IMAGE @piterpitshots on Instagram
---
The holidays are done! That only means that summer is fast approaching.
And while your News feed is filled with promises of people trying to swerve toward the healthy side ASAP, there is one promise we should all make as the heat begins to rise: to take care of our skin.
And one of the most highly-sensitive part of our skin are our underarms. Unfortunately, there are too many myths and false advice concerning our pits.
To answer some of our frequently asked questions, we ask help from Dr. Joseph Andrei J. Bongalo, aesthetic medicine physician at the Basix Aesthetics and Anti-Aging Clinic, and diplomate for the American Academy of Aesthetic Medicine.
In your practice, who is usually conscious about body hair? Why do they undergo hair removal treatments?
"In my practice, it's mostly women who undergo hair removal treatments with the underarm as the most common body part. Other areas include upper and lower lip, arms, legs, bikini line, etc. Having silky, smooth skin and looking 'hygienic' while in a tank top or in a bikini are still the common reasons for undergoing this medical procedure."
What other options do people have to get rid of unwanted hair?
"Most women start with the simple plucking or waxing using cheap, over-the-counter products. However, they would later notice that aside from these options being painful, they would start to develop 'chicken skin' and skin darkening as a result of the irritation.
"Shaving is another option in getting rid of hair. However, improper or harsh shaving may also result to irritation in the skin. Some individuals also notice that as early as three days, hair starts to grow again.
ADVERTISEMENT - CONTINUE READING BELOW
"Since most of these practices result to skin darkening in general, the best option is to have laser hair removal treatments done by doctors."
Why do underarms darken after shaving, plucking, or waxing?
"Underarms are very sensitive. When we pluck or shave, the pulling out of hair causes inflammation. Wax may also irritate the underarms. When there's irritation, skin will usually turn red, initially, then it will darken. We call it post inflammatory hyperpigmentation (darkening after inflammation)."
If you can't afford laser treatments, how can you make shaving or waxing or plucking work?
"Right now, laser treatments are very affordable, unlike before. A lot of clinics are offering laser hair removal treatments. Women and men are always on the go and like to look their best. Waxing, shaving, and plucking take so much of their time, and going through laser hair removal treatment is a great solution for them.
"If you think about it, waxing is also expensive in the long run. At least with laser hair removal treatment, it will not cause underarm darkening or 'chicken skin.'"
How does laser hair removal treatment work?
"The treatment uses highly concentrated light that beams into the hair follicles. The pigment in the follicles absorbs the light, which eventually destroys the hair leaving the surrounding skin undamaged. The treatment is very fast, safe, and effective. For the underarms, for example, the doctor can finish the procedure in less than 15 minutes. Most patients have permanent hair loss after an average of 6-10 sessions."
ADVERTISEMENT - CONTINUE READING BELOW
How can we prevent underarm darkening in general?
"One must avoid shaving, plucking or waxing. The practices may cause inflammation, which would eventually darken underarms.
"Look for products that have these key words: unscented or hypoallergenic. Avoid underarm products with harsh chemicals and strong scents. These may cause irritation in the area that may lead to underarm darkening.
"Once you notice some itchiness, redness or rashes, immediately discontinue the product, and consult your doctor about it.
"Lastly, if one already has dark underarms, avoid over-the-counter underarm bleaching creams or peels. Application of harsh products may lead to further darkening of underarms. It is best to seek a doctor's recommendation."
What is your take on using natural products, like lemon or calamansi, to whiten underarms?
"I haven't tried them, but some people claim that lemon, tomato, and milk can lighten underarms. However, I haven't read any scientific study or research that proves those claims. I think that there's no harm in trying. But they need to be careful if they want to experiment. If they notice redness or itchiness, they need to stop and consult with their doctor."
Do our underarms need sunscreen? How often should we apply sunscreen and how much?
"Sunscreens are not typically applied on the underarm area because they are not exposed to the sun.
"Unless they have prolonged exposure, like when they're on the beach, then, they need to apply sunscreen on that area, one with at least SPF 30."
Is it true that deodorants can cause underarms to darken? How do we solve this problem and prevent sweating, as well?
ADVERTISEMENT - CONTINUE READING BELOW
"Some deodorants and anti-perspirants may cause irritation. I suggest they find products that are hypoallergenic, unscented, and with no artificial coloring."
What are parabens?
"Parabens are preservatives found in body products in order for them to last longer: makeup, lotion, etc. There have been some reports that they might cause cancer.
"In the case of deodorants, some people are linking the use of deodorants with parabens to high incidence of breast cancer. However, there are no definitive studies proving that parabens cause cancer.
"When a product has no parabens, it means that they don't use paraben as a preservative—but they might have used another type of preservative, or they didn't use preservatives at all. If there are no preservatives, the life span of the product becomes short."