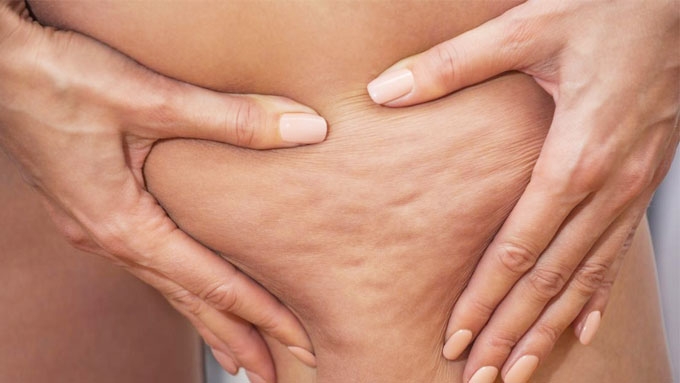 IMAGE courtesy of Medical News Today
---
You say goodbye to shorts and skorts the minute you see cellulite, a.k.a. the dimples on your hips, thighs, and buttocks.
They often appear when you become fat, and the connective tissues beneath your skin gets distorted.
A person's genetics can also affect his or her predisposition to developing cellulite in the body.
Some make an effort to get rid of them.
Retinol cream, they say, can minimize the appearance of cellulite in six months.
Body wraps are said to be helpful as well.
But according to Dr. Liz Clarus-Mangondaya, she has not seen a case yet proving the effectiveness of creams on treating cellulite.
She told PEP.ph (Philippine Entertainment Portal) at the recent Happy New You event, "Honestly, none yet. They say that they put cream, natanggal, but no, because it's in the inside, e.
"Our creams or the ones we put on the top of our skin, will only benefit the top layer of the skin, it won't benefit the cells, the cellulite."
Is there a treatment?
She mentioned two options, ""We have this minimally invasive procedure where we inject some medicine that will dissolve the fats. That helps.
"We also have machines that help burn the under-layer of the skin."
TYPE OF TREATMENTS. Various health websites cited these procedures.
Endermologie is a massage technique that suctions, pulls, and squeezes affected areas.
There is Laser, light, or radio frequency therapy.
Another treatment is Mesotherapy, which involves injecting drugs directly into affected tissue.
There's also Subcision, which involves cutting the fibrous cords (septae) that pull down on the lower part of the skin.
But Dr. Mangondaya said, "They will not make the cellulite go away for good.
"If your body undergoes changes, you get fat, they will appear again."
HOW MUCH? The cost depends on the kind of treatment, number of sessions, and area of the clinic.
ADVERTISEMENT - CONTINUE READING BELOW
"Minimum per session, let's say, a machine-based treatment, for legs, is one thousand to three thousand pesos…
"If the clinic is in BGC, Makati, and Alabang, it's about three to five thousand.
"On the injection, generally, five thousand per session once a month."
And how many sessions will it take before once can see results?
Dr. Mangondaya said, "If you do it with a machine, from eight to ten sessions.
"If it's injection, the area will improve on the third and fourth.
"But it really depends on the cellulite."
So if you have plans of wearing your two-piece swimsuit again this summer sans the cellulite, you need to prepare at least PHP10,000.
As for food consumption, do not forget to lessen your intake of fat, carbohydrates, and salt. 
Lastly, exercise is still key to achieving and maintaining a good figure.