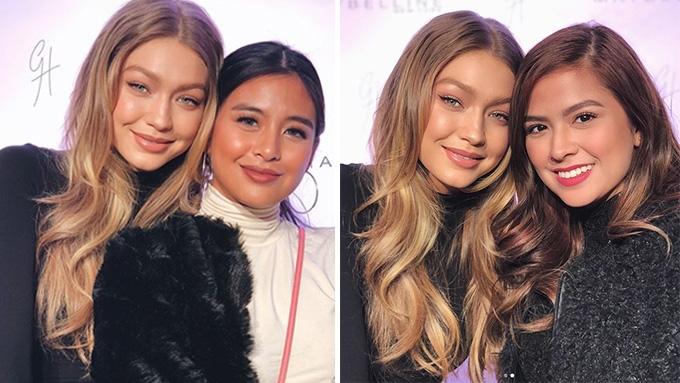 IMAGE @_gabbigarcia and @alexailacad on Instagram
---
Teen stars Gabbi Garcia and Alexa Ilacad couldn't hide their inner fan girls when they met international supermodel Gigi Hadid for the first time.
Gabbi and Alexa were the Philippines' official representatives to Gigi Hadid's makeup launch for Maybelline in Tokyo, Japan.
In an Instagram post on Friday, January 26, Gabbi thanked the 22-year-old American model for being very accommodating.
Gabbi wrote, "GG meets Gigi so beautiful and accommodating! @gigihadid thank you..."
Alexa also scored a photo with the supermodel and recalled her "selfie moment" with Gigi.
She posted on Instagram, "My selfie moment with the gorgeous, @gigihadid. Honestly, the word 'gorgeous' is an understatement when describing her. I still can't believe this actually happened.
"She was so humble & accommodating, hugging each and every #MaybellineItGirl present & she even asked us how we were and thanked us for coming.
"No, Gigi, thank you. This surreal moment wouldn't be possible without @maybelline. you guys are awesome!"
Aside from meeting Gigi, Gabbi and Alexa spent their downtime exploring the streets of Tokyo and trying out authentic Japanese dishes.