Iya Villania showed, through her Instagram Stories, that breastfeeding moms can dye their hair.
Now that baby Leon is more than a month old, and Iya is preparing to come back to work on October 8, she went to the salon for a new look: a cut and color from her trusted stylist, Alex Carbonell.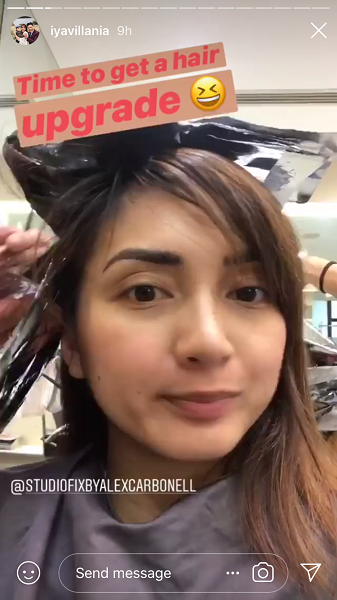 Many pregnant and breastfeeding women refrain from coloring their hair as hair dyes often contain chemicals that might be absorbed through the bloodstream and get in the mother's milk.
Ever the careful mom, Iya once again gave her insights and shared to her followers how to safely dye their hair.
"It is safe for as long as the chemicals aren't touching your scalp. Hence the reason why coloring started an inch or 2 away from my scalp [smiley face emoji]"
The "Chika Minute" host continued, "On top of that, [Alex] also uses ammonia-free products on me [thumbs up emoji]"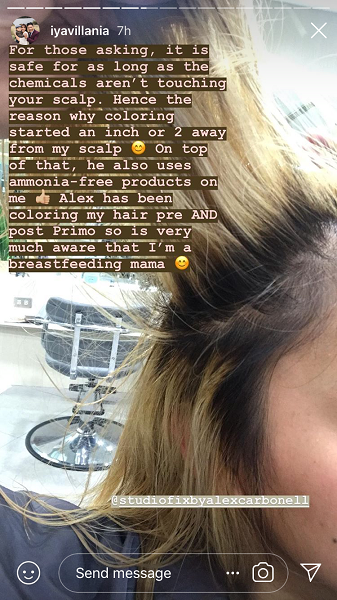 Ammonia is a chemical that opens up hair cuticles and makes it possible for the dye to be absorbed. Over the years, beauty companies have learned to develop products without using this cheap but damaging dye component.
Iya also noted the importance of working with a trusted stylist who understands and supports a mom's breastfeeding journey.
She said, "Alex has been coloring my hair pre AND post Primo so [he's] very much aware that I'm a breastfeeding mama [smiley face emoji]"
Aside from coloring the hair a couple of inches away from the roots, Alex and Iya also decided to color the roots using products that are safe for breastfeeding moms.
Iya explained, "Now he's using coloring that is free from ammonia, odor, silicones and mineral oils on my roots! So this is safe to be used on the scalp of a breastfeeding mama [smiley face emoji]"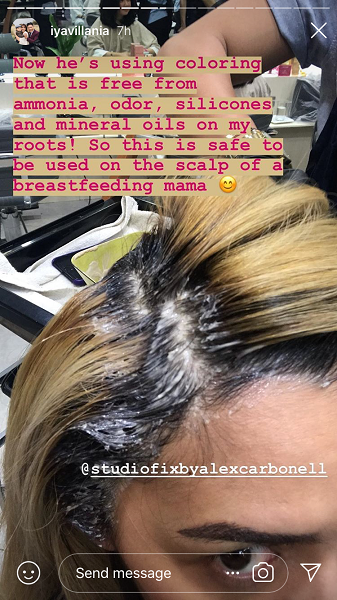 The finished product: purple hair with side-swept bangs that even matched her pants!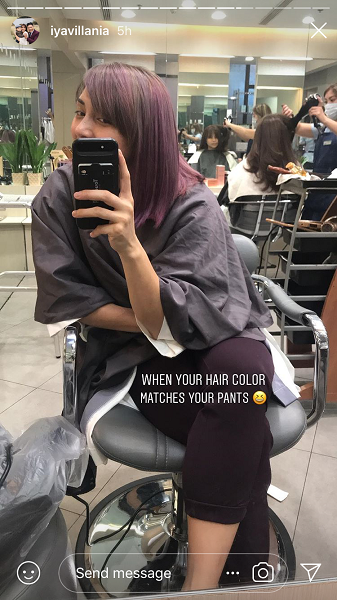 So remember mamas, it's okay to color your hair, as long as you do your research and use hair dyes that are free from harmful chemicals.
Keep your breast milk safe for your babies!