Zia Dantes was a ball of energy when Marian Rivera and Dingdong Dantes brought her to a salon for her first haircut.
The three-year-old wanted to have bangs like her mommy, so her parents took her to Symmetria Salon, the hair salon owned by celebrity stylist Celeste Tuviera.
"I'm so scared!" Zia said, smiling and holding Marian's hand.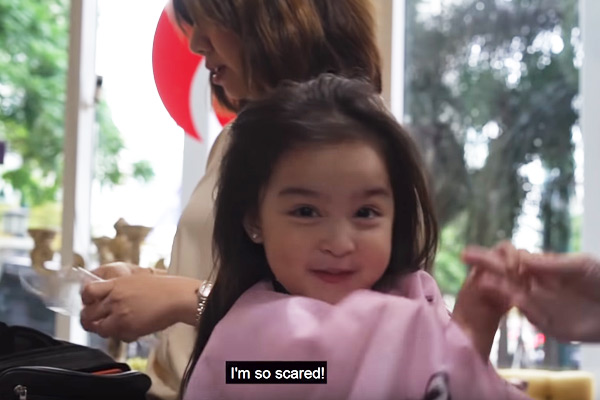 Her eyes twinkled as she was being prepped on the barber's chair by Celeste, her hairstylist.
As her hair was about to be cut, Zia got so excited she shrieked out of sheer joy.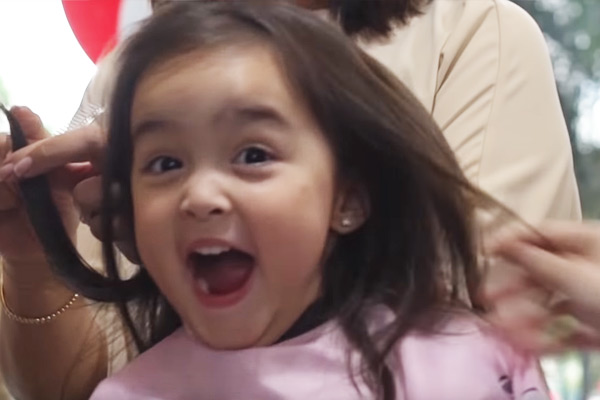 Celeste then gave the pair of scissors to Dingdong, who was going to make the first cut following the superstition that a child takes after the person who did her or his first haircut.
So it was daddy who did the first snip, so Zia would grow up smart like him.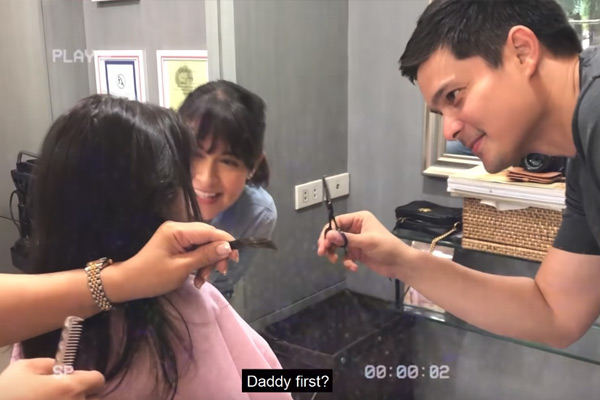 When Zia saw the strands of hair, she was again beside herself with joy.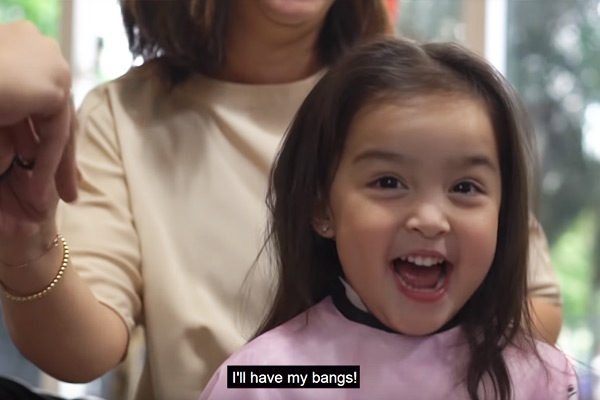 At the end of her haircut, Zia then demanded, "I need short hair."
Marian reacted, "What? How short?"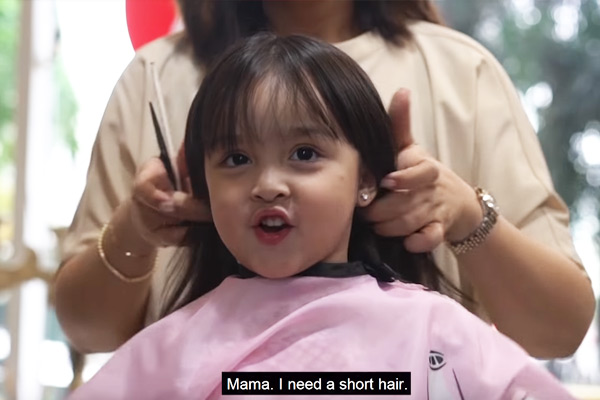 Zia simply replied, "Like this."
Then Marian said, "Wag short."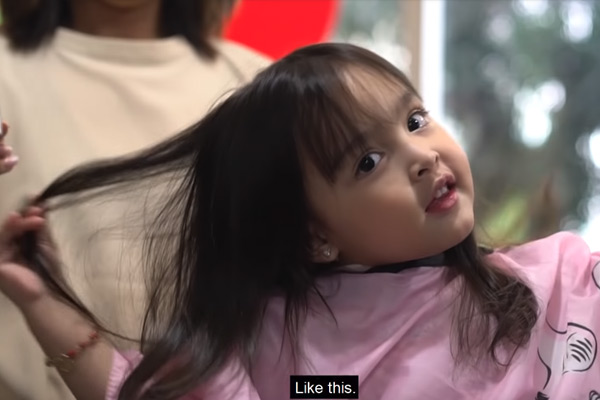 Watch Zia's first haircut: