Losing 100 strands of hair a day? Don't panic.
According to one of the dermatologists of Victoria Skin Philosophy at the 7th floor of Victoria Sports Tower on EDSA, near MRT GMA Kamuning Station, "That's normal."
Our hair follicle, which is the connective tissue that surrounds the root, has its own life cycle causing a strand to fall physiologically.
However, if you're experiencing excessive hair shedding, "you probably have a condition called telogen effluvium," she said.
Medical News Today defined it as "a form of temporary hair loss that usually happens after stress, a shock, or a traumatic event."
Hair thinning can mean two things—either the thickness of your hair strands is reduced or the thickness of your hair, as a whole, is reduced.
"But when your hair stops growing, that's already hair loss," the derma said.
She continued, "Yung hair loss is more gradual. So if you're not paying attention to it, you won't notice that the hair shedding has already left a bald spot.
"Yung hair kasi has a life cycle of three to five years. Meaning, if the strands fall, it will go through phases para ma-replace ng new hair."
Here's how StyleCraze.com described the three phases in a nutshell:
Anagen is the "phase when the hair grows out from the follicles, and the shaft is continuously constructed, increasing the length of your hair."
This can last from two to six years.
Catagen prepares hair to go into resting. This can last for about "two weeks."
Telogen, which takes about five to six weeks, is called the resting phase.
This is when "the hair stops growing and eventually falls out to let a new hair replace it." This can last for about 5-6 weeks.
The derma stressed that hair loss occurs when your "hair falls out without completing the whole cycle."
CAN WE GROW THEM BACK?
Yes, hair experts say you can reactivate the hair follicles and regrow fuller hair.
But first, "You have to know what caused the hair shedding or hair thinning. Hormones ba? Stress? Diet? Genes?" said the skin and hair doctor.
Do hair fall shampoos work?
If you want to stimulate hair growth, you have to look for a shampoo which has "minoxidil."
According to studies, "at least two percent minoxidil solution" can stimulate hair growth in women with thinning hair.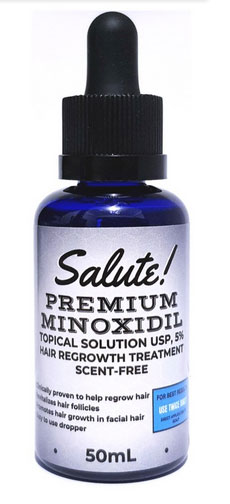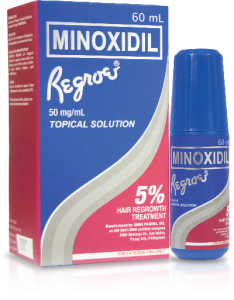 The derma added, "But that's just to grow your hair, they may fall again. So you need nutrients, which you can get from the food you eat and Biotin, a B vitamin."
It's best to take it orally.
Shampoo brands with biotin as one of its main ingredients can prevent hair fall and add volume to your hair.
But don't forget to eat Biotin-rich foods such as liver, egg yolk, nuts and seeds, salmon, and avocados, to name a few.