Cristine Reyes is now a redhead. She's got shorter hair, too!
On Instagram, the actress debuted her look the day after Valentine's Day.
Didn't she look fierce?
Here's another photo, which was taken right before her hair was dyed.
She captioned, "Shaved."
Her new hair color complemented her tan, which she got from her two recent beach trips to Thailand and Boracay.
But before people jump to conclusions that it has something to do with the rumored state of her marriage, Cristine's "reinvention" is most likely a part of her preparations for Untrue, her upcoming movie with Xian Lim.
The movie's title was the hashtag she used in her posts.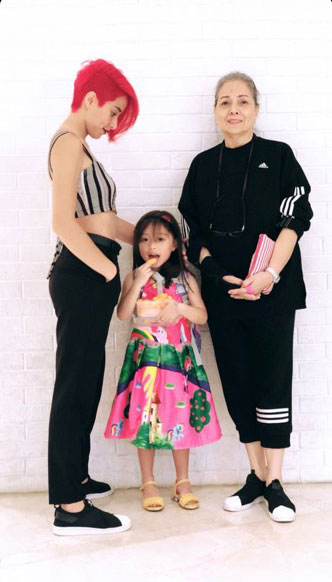 In the past, Cristine had tried getting "purple vibes" for her hair...
...and ash blonde, too.