Ina Raymundo is not embarrassed to show her freckles and blemishes on Instagram.
Wearing barely-there makeup, the 43-year-old celebrity mom does not hesitate to go "au naturel" and "raw" in her latest selfie.
She captions: "Let's play a game • • • •connect-the-dots • • • • • #blemished #raw #aunaturel #bareface #freckled"
Her followers are in awe, filling up her comments section with a stream of positive reactions.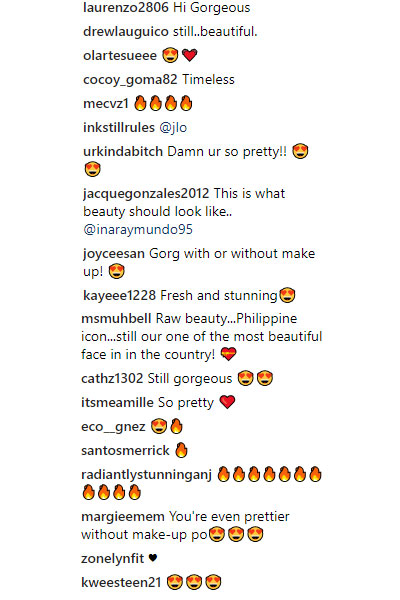 In an Instagram post dated November 2018, Ina graciously revealed to followers her beauty secrets.
The actress wrote, "I'm turning 43 next month [face screaming in fear emoji] and I get this question all the time, 'What do you put on your face? Why does your skin glow?'
"I use sunblock and no powder please! [face savoring food emoji]
"To answer some of your questions about my beauty regimen:
"I've been religiously applying serums and moisturizers on my face and neck (day and night) since I was 25.
"I exfoliate at least once a week and of course I go to the derma for facial cleaning.
"I try to keep it simple for now.
"No Botox, no fillers - yet! [three winking face emoji]"