Do you have any beauty seremonyas for your lips?
Chances are, you only remember to give them some TLC once you notice, "Ay, nagbabalat!"
Since you know that chafing and cracking usually happen during colder months and summer season, it's best to have a foolproof routine all year long.
Don't worry, they won't take so much of your time and cost more than PHP300.
1. Make petroleum jelly your best friend.
Any product with petrolatum can help keep moisture locked in, and act as a barrier.
If you prefer a lip balm, look for dimethicone on its list of ingredients.
Both are emollients, which form a protective layer on the top layer of skin to reduce evaporation, thus, making your lips less dry and more hydrated.
Don't forget to use it as your base before wearing lipstick.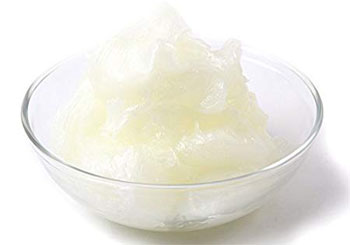 2. Use a lippie that moisturizes your lips
You love matte?
It tends to make lips drier because it has more wax and pigment and less oil.
But if you want to wear something rich in terms of color and long-wearing, at the same time, hydrating, try Revlon Matte is Everything by Super Lustrous.
Caking won't be an issue with its Vitamin E-infused formula, and it's just for PHP350.
3. Do not lick your lips too much.
Your saliva evaporates quickly, leaving them drier. Some "digestive enzymes," according to MayoClinic.org, may also irritate them.
Instead of licking, change the habit to drinking water.
4. Exfoliate twice a week.
Some beauty junkies swear by coconut oil and sugar scrubber.
The former contains healthy fatty acids that provide the lips with the oils they need; the latter can remove the dead skin.
Simply mix 1 tbsp coconut oil and 1 tbsp sugar. Rub the mixture on the lips for a few seconds, then leave it on for about 15 minutes.
Wash it off with water.
If you don't like the taste of coconut oil, use honey instead.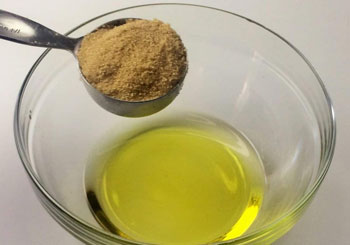 5. These home remedies for eye bags can also do wonders to your lips.
Green tea has antioxidants and tannins which can help heal dry and dehydrated skin on your lips. Simply dip the tea bag in hot water, then leave it on for about 10 minutes on your lips.
Cucumber can reduce flakiness and dryness. Just rub a slice gently on your lips for about a minute then leave it on for another 10-12 minutes.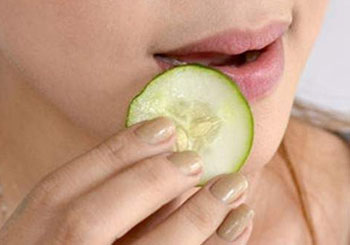 6. If you're opting to use a balm, make sure it has SPF.
Because summer is fast approaching, you need to protect your lips against the sun, which can easily cause cracks.
Revlon Kiss Balm has broad-spectrum SPF 20 protection.
But it is usually out of stock online, so once you chance upon it, add it to your cart ASAP.