Not all guys have artistahin appeal, but that doesn't mean your partner can't achieve that same gwapo aura. Check out the following grooming and styling tips to help your man transform into your very own hunky honey:
1. PRACTICE PROPER HYGIENE. Looking and smelling mabango is not just about picking a good cologne. Help him give off a more handsome vibe by recommending an anti-bacterial soap with a matching light body spray, like Blackwater Deo Soap and Blackwater Deo Mist. Starting the day with a shower using anti-bacterial and deodorizing products will help your man look and smell fresh throughout the day.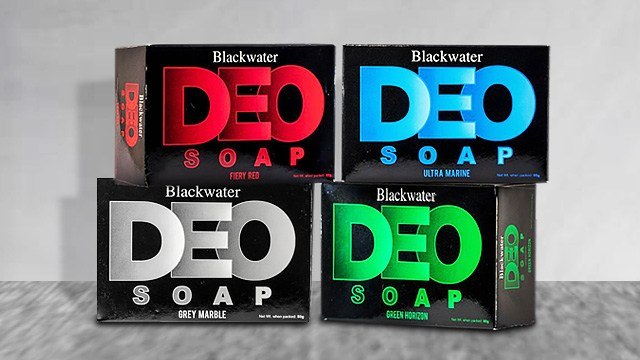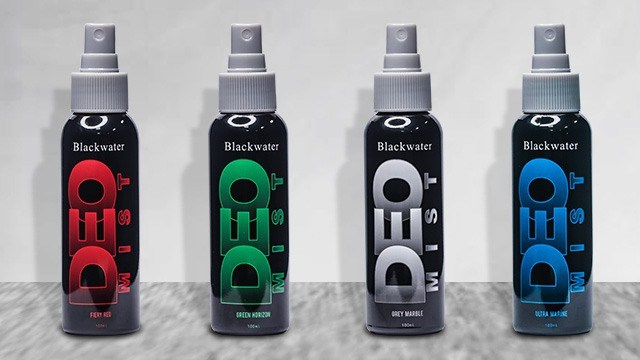 2. MANAGE THE FACIAL HAIR. Getting a haircut every two weeks isn't enough; he needs to look after his facial hair, too. If he has a beard or moustache, he'll need to trim it regularly to keep it looking neat. For a clean-shaven look, he will need daily maintenance to keep his face stubble-free. Oh, and don't forget to check his eyebrows to clean up a scary unibrow and nose hairs to trim any excessively long strands!
3. PICK CLOTHES THAT FIT WELL. It's not about name-brand clothes. Crisp, clean, well-pressed pieces tailored to his particular shape are the key to TV star-quality style. Make sure his pants are not too long or too short—the hems of his pants should just skim the tops of his shoes. Too-long pant legs that bunch at the ends will make him look shabby; too short and his legs will look shorter than they are. They shouldn't be baggy or saggy either. His shirts should be cut close to his body, but not too tight that you see every contour of his torso, or too loose that he looks like he's drowning in his clothes. If it's difficult to find clothes that fit him well, accompany him to your neighborhood sastre or modista to get them altered—it's worth the trip and the minor expense and you'll both see a big difference.
4. TAKE CARE OF THAT SMILE. Actors know that a sparkling smile is enough to make a room full of people cheer with delight. Remind him to visit his dentist regularly, and get any dental concerns looked at. Having clean, healthy, and white teeth isn't just good for his dental health, it'll boost his confidence as well.
5. GET SERIOUS ABOUT FITNESS. Working out isn't just about looking good. Becoming fit and healthy is the best motivation for getting active. He doesn't need to join a gym if that isn't his thing. Walking, biking, running, or even taking the stairs instead of the elevator whenever he can are just some activities he can do to shape up. Help him eat better, too, by picking healthier options when food shopping or eating out.
To know more about Blackwater and its products, visit its website, or follow it on Facebook and Instagram.
Website
http://blackwater.com.ph
Read the story? Tell us what you think!
How and where can I get this?