Because her job as an actress calls for it, Nadine Lustre needs to style her hair in different ways to portray different looks.
The downside is her hair is exposed to the risk of damage from constant styling. 
Despite this, Nadine still deserves to be a poster girl for healthy, damage-free hair. Here's proof:
Tied up
For an anime-inspired look during her trip to Japan, Nadine donned a pair of messy mini buns. Notice how lustrous her locks look despite the knots.
Shine bright
Sun and sea water can suck the life out of your hair, making it dry and limp. If you have healthy hair, though, you don't have to worry about that. Let the breeze caress your hair as you go on a boat ride, just like Nadine.
In full bloom
Nadine proves with this post that you don't need a ton of products to style healthy hair. All you have to do is let it down and watch it do its own magic. You can dress up as casually as you want to be, and you can still look great with a head of healthy hair.
Silky soft
You just can't get enough of it! Damage-free hair is smooth to the touch. Your hands will simply glide through. It is also tangle-free so it is easy to comb or brush.
Catch a wave
With damage-free tresses, you can achieve wavy, mermaid-like hair that's not frizzy. That's why it's important to use the right shampoo and conditioner to keep your hair soft and healthy.
Get healthy hair like Nadine's with Cream Silk Damage Control. It has Fiber Repair complex that is specially designed for weak and damaged hair, protecting your tresses from further damage, no matter what the hairstyle.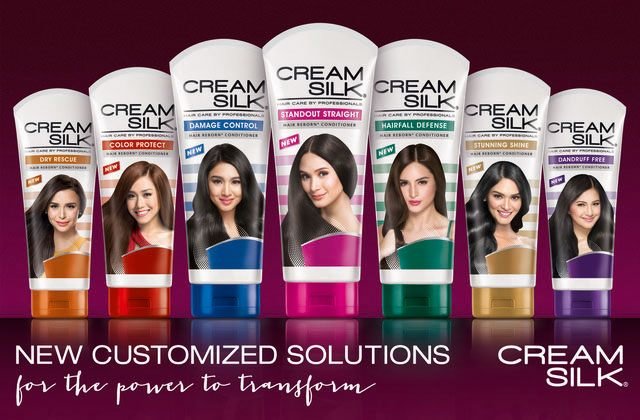 With Cream Silk, you can get hair that's strong, healthy, and damage-free—hair that's beyond beautiful.
Cream Silk is available in supermarkets and also online via Lazada. 
To find the customized solution to your hair problem, check out the Hair Profiler.
Website
https://goo.gl/84Qtdc
Read the story? Tell us what you think!
How and where can I get this?