Listen up, ladies!
If you're tired of the picture-perfect, too-good-to-be-true looks of showbiz hunks, let us introduce you to a new standard of attractiveness: the saktong pogi man.
Hitting the sweet spot between looks and personality, he's a man who's desirable and, more importantly, totally attainable.
Why should you consider such a dude? Here are five reasons:
He's focused on you.
The worst kind of boyfriend? The narcissistic dude who loves looking at himself more than he loves his girl. The saktong pogi guy has eyes only for one person: you. And what girl wouldn't appreciate all that loving attention?
He's genuinely confident.
While a saktong pogi guy cares about looking good, he knows it's not the end-all and be-all of desirable qualities. After all, he has a lot to be proud of outside of killer looks: from his great career, to his life-long friendships, to the various causes he supports. In short, a life well-lived is his ultimate source of confidence.
He's always improving himself.
A saktong pogi guy is not complacent. His mantra is simple: Be the best person you can be. That's why he exercises each day, takes professional courses on weekends, and reads one book each month. He values substance as much as style.
He's independent-minded.
The saktong pogi guy knows what he wants and goes for it, even if it means taking the road less travelled. He's not afraid of taking risks, and that's why he's successful. As the saying goes: Extraordinary feats require extraordinary thinking—and extraordinary men.
He's got grooming down to a science.
Not everyone rolls out of bed looking like the crush ng bayan, but the saktong pogi guy doesn't let this faze him. He knows that with proper grooming, even regular dudes can elicit interested looks from the ladies.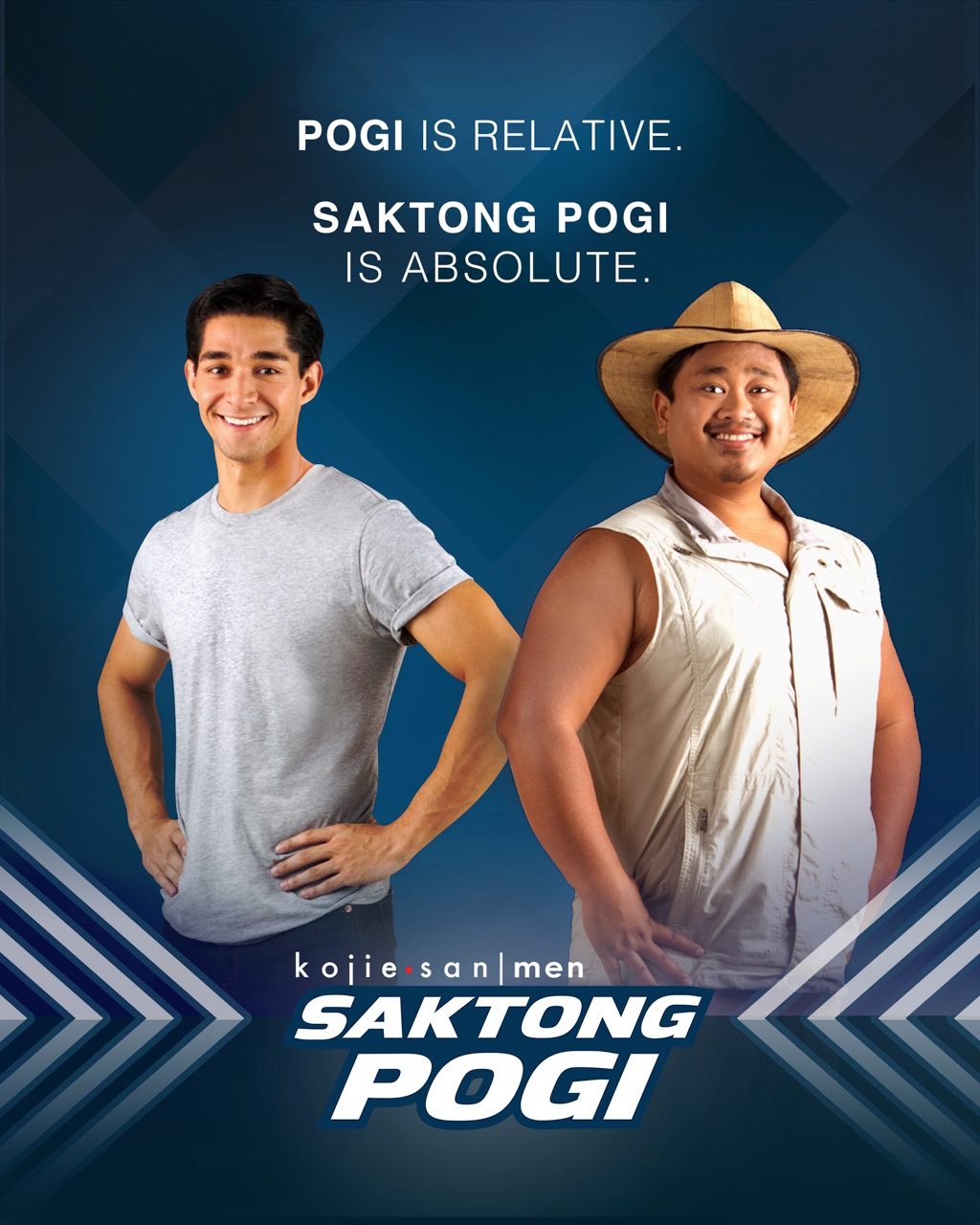 Luckily, Kojie San Men helps everyday guys become the saktong pogi men they can be with its whitening soap, body wash, and face wash range. And with more saktong pogi dudes out there, lucky gals like you have more options to choose from than ever.
To learn more about the Saktong Pogi movement, led by social-media stars Wil Dasovich and Bogart the Explorer, follow it on Facebook.
Website
https://goo.gl/Rvyz89
Read the story? Tell us what you think!
How and where can I get this?