When you're scrolling through your feed looking at celebrity photos, you sometimes can't help but be in awe of their poreless, blemish-free complexions.
It's worth noting that it has everything to do with how they take care of themselves, from the type of food they eat and avoid to the skincare products they use at night. Read on to learn a thing or two on how to achieve a flawless complexion.
1. DRINK WATER. You hear this all the time, but there's a reason celebrities swear by this. Since our bodies are made up of 60-percent water, it's only right to replenish the supply throughout the day. Not only does drinking water hydrate you from the inside out, it also prevents your skin from getting dry, tight, and wrinkly.
2. PROTECT YOUR SKIN FROM THE SUN. When your skin is exposed to the sun, it's more prone to dark spots and wrinkles due to the aging effects of the sun's rays. To prevent this and to keep your skin spot-free, put on sunscreen with a minimum of SPF 30 every day and reapply after every two hours.
3. AVOID SUGARY FOOD. Collagen, which is found in your skin, is known for giving a bouncy, smooth, and supple complexion. But when you add sugary food to your diet, collagen takes a wrong turn. Digested sugar breaks down your collagen supply, resulting in saggy skin and wrinkles.
4. WASH YOUR FACE AT NIGHT. Aside from getting rid of makeup that could potentially clog your pores, washing your face at night also helps get rid of damaging pollution particles that cling onto your skin. When your face is clean, it allows your skincare products to be absorbed better since there's nothing between that and your skin.
5. USE A FOUNDATION WITH A BUILT-IN FILTER. For a flawless base, use a foundation that helps blur your imperfections, like the Revlon PhotoReady Insta-Filter Foundation. It has a built-in blender for easy application and comes in a range of shades suitable for different skin tones.
The product helps even out and smoothen your skin, leaving you with a fresh- and natural-looking finish. It also has High-Definition Filter technology that helps soften the visibility of blemishes.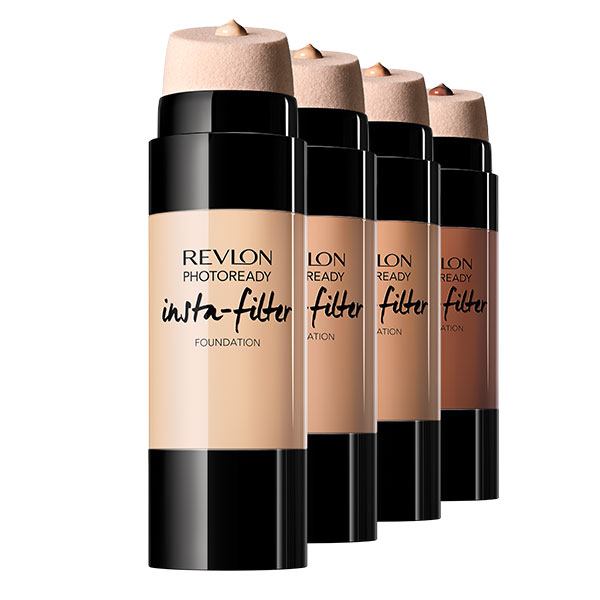 Get to know more about Revlon and its products by following it on Facebook.
Read the story? Tell us what you think!
How and where can I get this?