Isabelle Daza's son Baltie turned one year old last March 31, Sunday, and instead of holding a grand birthday party, the actress had a different celebration in mind.
The celebrity mom and her sister Ava brought Baltie to Virlanie Foundation, Inc., a "non-stock, non-profit, non-sectarian, Filipino institution that empowers, loves, and protects the abandoned, abused, exploited, neglected, orphaned, and those among the poorest of the poor children."
The ABS-CBN actress arranged a small merienda party for the kids and spent the afternoon playing, dancing, and singing with them.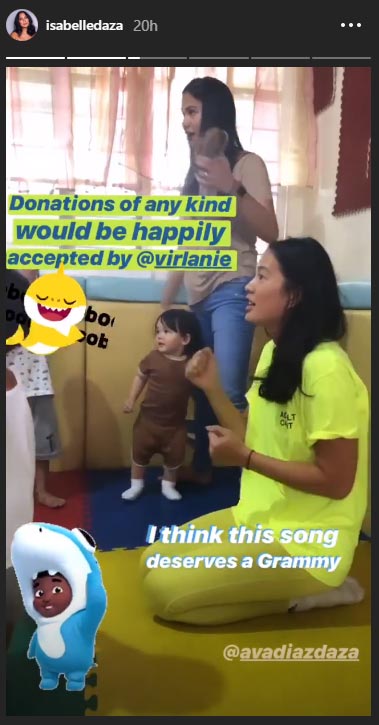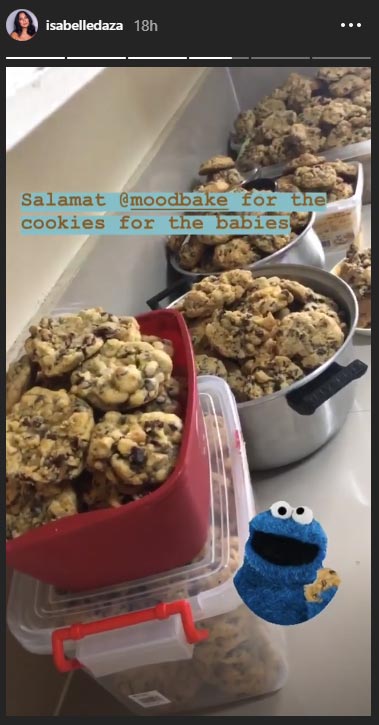 Initially, Isabelle wasn't supposed to upload photos from the event, but she eventually did to help the foundation get more sponsors and donors.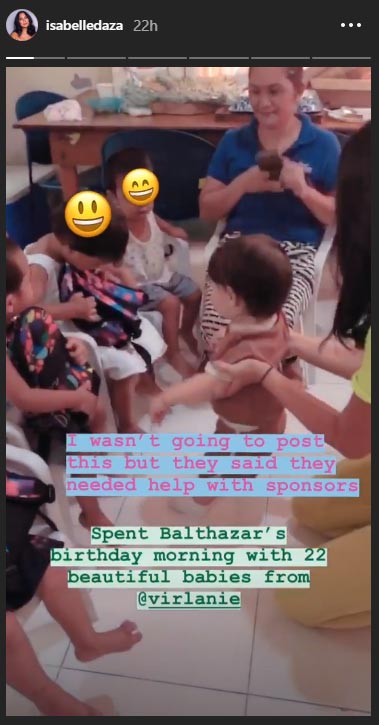 Thanks to "donations mainly coming from France"—where Isabelle's husband and Baltie's dad, Adrien Semblat, was born—the 22 kids from Virlanie were able to have a nice merienda time with Isabelle, Ava, Baltie, and the Daza family.