Yasmien Kurdi beamed with pride as she marched with the graduating class of 2019 earlier today, April 6, at the Philippine International Convention Center.

Ten years since she started her college education, the actress finally earned her bachelor's degree—her third course AB Political Science—magna cum laude.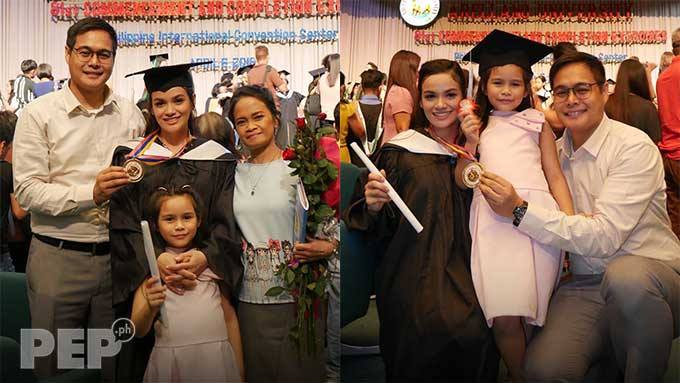 Yasmien availed of Arellano University's Expanded Tertiary Education Equivalency and Accreditation Program, which allows working professionals to obtain diploma without going through the traditional schooling methods.

On Instagram, the Kapuso star wrote: "Finally [hands pressed together emoji] I am beyond grateful and humbled. All the hard work for many years in College paid off [loud crying emoji] To all the working students, never stop reaching for your goals and dreams in life! Do your best all the time :) Life is hard but you have to keep pushing forward. Feed your mind with positivity like ideas of success, not failure. Let life be a learning experience and always believe in yourself! Thank you Arellano University [hands pressed together emoji] To God Be The Glory [hands pressed together emoji] #ArellanoUniversity #HailToTheChiefs #ProudArellanite"
Yasmien first took up Foreign Studies at the New Era University in 2009, then transferred to Global City Innovative College, where she shifted to nursing.

Her next goal is to get a master's degree in either Consular Diplomacy or International Studies.

Congratulations, Yasmien.