Team Kramer—composed of Cheska Garcia, Doug Kramer, and their kids Kendra, Scarlett, and Gavin—has recently changed their address, and it seems the family has started making beautiful memories in their new house.
On Tuesday, June 25, Kendra turned 10 years old.
And Doug delighted his Instagram followers with his eldest daughter's throwback photos taken each year since she was born.
The 35-year-old cager accompanied it with a touching letter for Kemdra.
He wrote, "The day you were born. The day I'll never forget. June 25, 2009. 10 years ago today!
"You made me cry. I couldn't believe that something so small could mean the most in my life.
"No amount of words can express my love for you.
"My sunshine and my little sweetheart. Forever daddy's little girl.
"I love you without condition Kendra! Happy 10th birthday!"
Cheska also took to Instagram to greet her firstborn.
She wrote, "Happy birthday my darling Kendra! [heart emoji]
"You gave a whole new meaning to what love means when you were born.
"I never believed in love at fist sight not until I saw you and held you in my arms.
"10 years later and I love you so much more than I can ever put to words.
"I love you baby! You will always be my baby Kenken. [heart emoji]"
Here's the birthday girl with her birthday cake.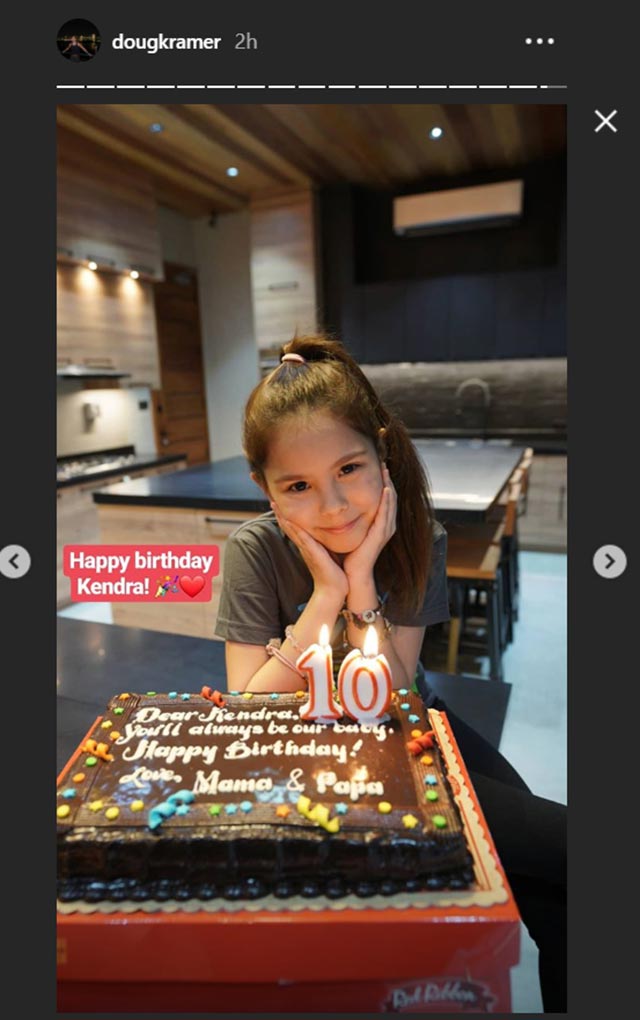 Kendra and her siblings enjoyed swimming in their house's infinity pool.