Parañaque Councilor Jomari Yllana and his partner Joy Reyes have had their firstborn child baptized.
Jom Christiano Ayrton Reyes Yllana was baptized at 4:00 P.M. last July 24, Wednesday, at The Shrine of St. Therese of the Child Jesus in Pasay City.
The baptismal rites were done in a simple ceremony attended by friends of the couple, most of whom are not from showbiz.
Only this writer (L) and celebrity hairdresser-stylist Celeste Tuviera (seated, L) were from showbiz, and we attended as the baby's godparents.
Jomari's mother Vicky Garchitorena (seated, M) and his younger brother Paulie (seated, R) were also present at the baptism.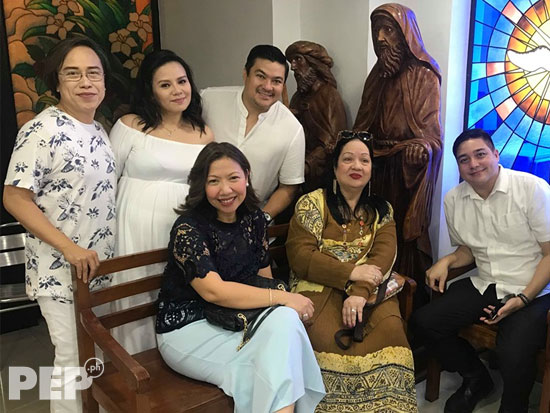 PEP.ph (Philippine Entertainment Portal) spoke to Joy during the baptism, and she shared why they chose the names Ayrton and Christiano for their firstborn.
Joy explained, "The name Ayrton comes from Jom's favorite champion race car driver, Ayrton Sienna.
"Jom's name is actually Jose Maria, coming from Joseph and Mary. So, Jesus Christ is the only one lacking and we'd like Ayrton to have Jesus in his name. So, we named him Jom Christiano Ayrton, pronounced as Kris-tee-ya-now."
The Shrine of St. Therese of the Child Jesus is a special place for Jomari, which is why they chose it as the church for their son's baptism.
Joy shared, "The Shrine of St. Therese was chosen for his (Ayrton) baptism because Fr. Garchitorena is there, who happens to be a relative of Jom on his mother's side. And also it's very meaningful for Jom because the ashes of his manager, Tito Dougs (Douglas Quijano), rest there."
The christening was immediately followed by Ayrton's first birthday celebration, which was held at the grand ballroom of City of Dreams in Parañaque City.
The party's motif was all about race car driving, which is the favorite sport of the actor-turned-politician.
The entire grand ballroom was decked in Ferrari elements, decor from Disney's animated movie Cars, and other automotive-inspired decor.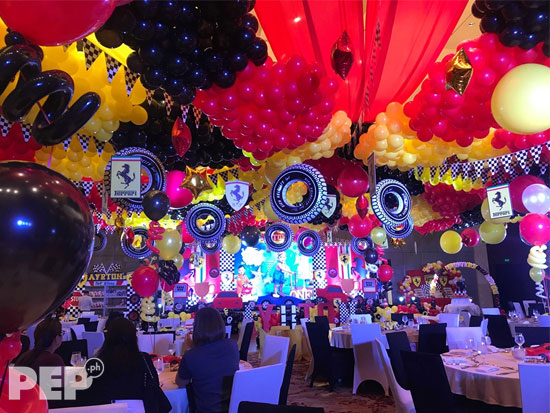 According to Joy, Ayrton inherited his father's love for race cars.
Joy said, "Ayrton is extremely enthusiastic with cars. He is so fond of wheels. He loved watching car racing with his father on TV when he was younger and later on developed this amazing fascination with cars.
"As a matter of fact, aside from Mama and Dada, one of his very first words is CAR.
"So, the birthday theme was about cars, car racing, the movie Cars and everything with wheels."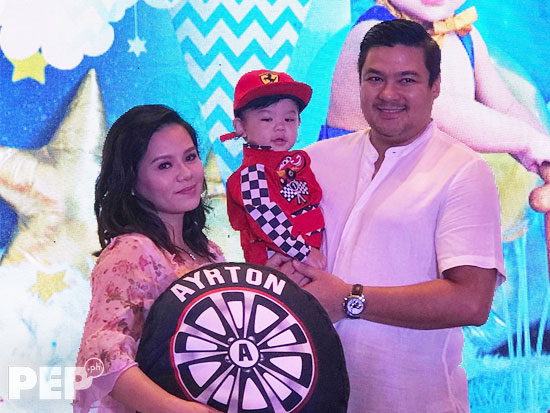 Why did they decide to have their son baptized on his first birthday?
Joy explained, "The planning of his baptism took a while due to Jom's conflicting and hectic schedules in preparation for the campaign and election.
"You know how dedicated his father (Jomari) is when it comes to public service.
"And also I got pregnant with our second baby, Fangio, when Ayrton was five months old.
"So, I had to be on a bed rest for quite some time again."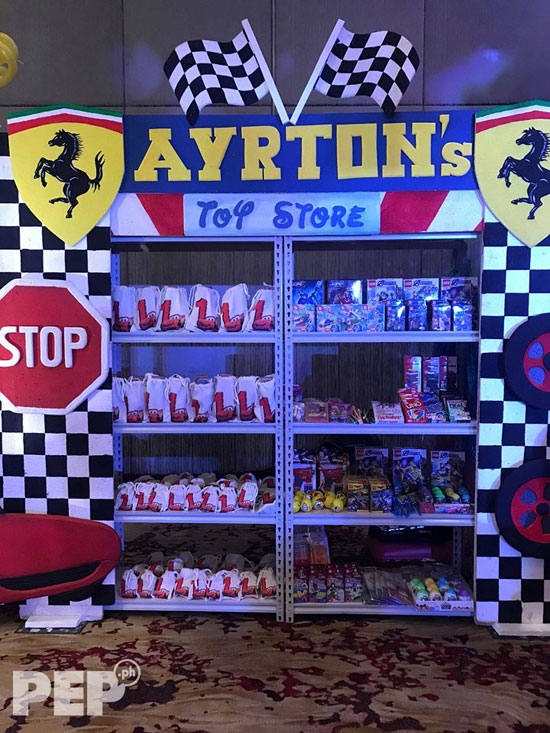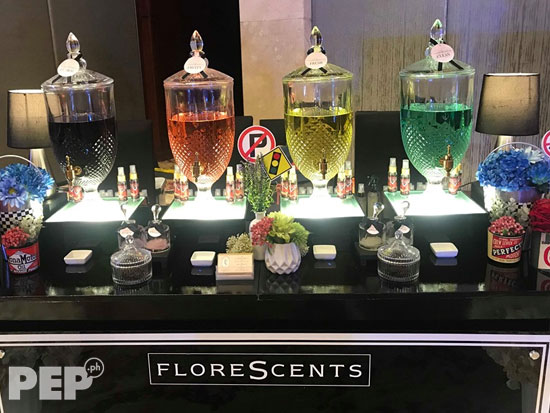 Among the baby's godparents are Parañaque Mayor Edwin Olivares, Congressman Eric Olivares, Judge Belen, Congressman Gus Tambunting, and staff from the city treasurer's office.
Sexy comedienne Rufa Mae Quinto is also a godparent, but she is currently in Australia for a show. Rayray Park was unable to attend due to previous commitments.
In the coming months, Joy will give birth to her second child with Jomari, and they will name the baby Fangio.