Three actresses are celebrating their last few days of singlehood by partying with friends and family.
Dianne Medina, who will soon become Mrs. Rodjun Cruz, has had three bridal showers so far.
Sheena Halili, the soon-to-be Mrs. Jeron Manzanero, has just ticked off an item from her bucket list: Become a Harajuku Girl.
Valerie Concepcion, whose wedding to Guam-based court clerk Francis Sunga is in two weeks, just wants to be a bridechilla!
Whether you're a bride-to-be or a friend of the bride tasked with hosting a bridal shower, take your cue from the bridal showers of Dianne, Sheena, and Valerie.
Hawaiian SPArty
Holding a sparty is a great way for the bride and her entourage to relax and take a break from the stress that comes with planning a wedding.
Valerie's bridal shower held on December 13 was a sparty made more festive with its tropical theme.
Check out her three-layered cake and giveaways.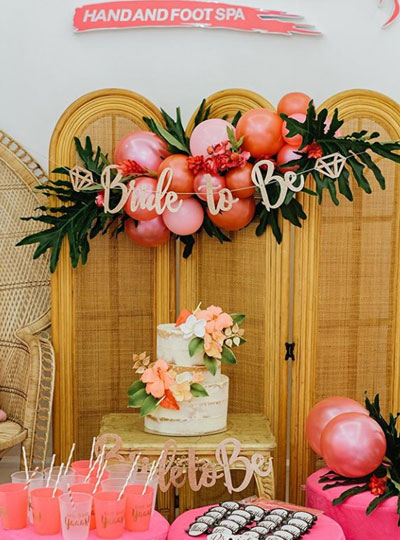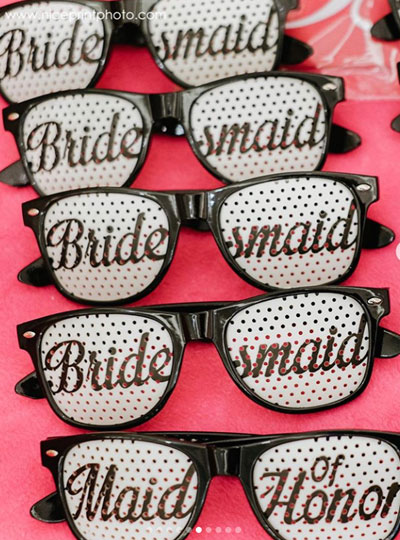 Based on her "two weeks to go" hashtag, Valerie is set to tie the knot on the last week of December.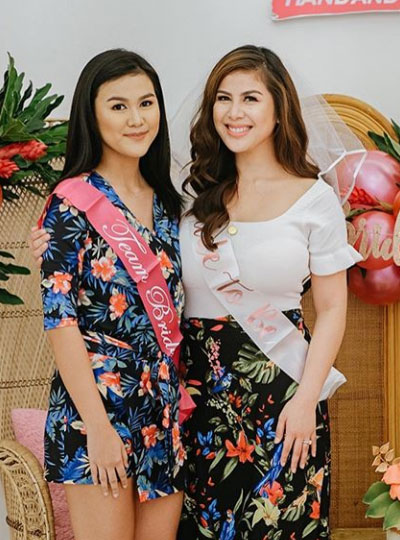 OUT-OF-THE-COUNTRY RENDEZVOUS
Just like a sparty, taking a trip also lets you leave the stress behind for a while. Make it an out-of-the-country trip with your best friends to discover new places and enjoy the experience of a lifetime together.
In November, Sheena and her friends flew to Tokyo, Japan. They made sure to visit Takeshita, a popular street in Harajuku that, according to her Instagram post, "is known for wacky, youth-driven shops selling colorful and crazy clothes and accessories. It's also a paradise for sweets-lovers..."
Sheena felt a deep connection to the place as she added, "This street says a lot about me. So my friends from high school prepared a wholesome yet crazy bridal shower on the street of Takeshita in Harajuku and thought of hashtag #TakeSheenaStreet!
"Tulad nga ng sabi nila perfect ako sa lugar na ito. B'coz of my kikayness, craziness, sweetness at nakakainess rin ako minsan!"
The Tokyo trip also allowed Sheena to live out one of her biggest dreams: to become a Harajuku Girl.
The song "Harajuku Girl" by Gwen Stefani led to the formation of a group of the same name, comprised of Japanese and Japanese-American dancers featured in the singer's concerts and music videos.
Sheena related, "It has always been a dream of mine to dress up like those pretty Harajuku Girls in Japan. And my #bridesquad made it possible!"
She was also able to experience being Ariana Grande for a day.
When Sheena and her friends experienced a minor setback during their trip, they made the most out of the experience. Upon discovering that the bar they were supposed to go to was already closed, they had fun taking photos instead.
"Thank you. Napakagandang alaala nitong binigay ninyo sa akin. Natupad pangarap ko maging KAWAII at Ariana Grande ng isang araw! At ang mag-bridal shower sa Harajuku kahit nasarahan tayo bar na dapat pupuntahan naten kaya ending pictorial na lang nangyari #TakeSheenaStreet #harajuku #kawaiisheenakawaii #bacheloretteparty"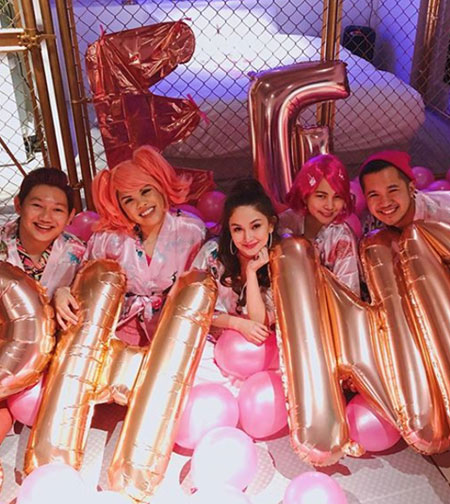 A NIGHT OF DANCING WITH IN-LAWS
Bridal showers are also a chance to bond with your future mother-in-law and sisters-in-law, especially if they organize it for you. Choose an activity that you can all enjoy while getting to know each other better.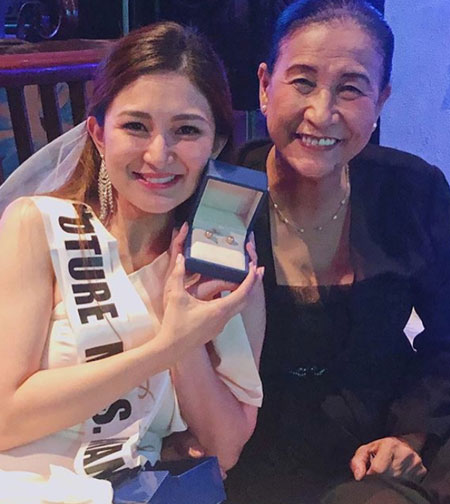 Sheena's second bridal shower was hosted by her future in-laws. She gushed in her Instagram post, "Thank you for this fun experience, for your time and effort. I love you all. Galing sa puso ko.. ang saya!!!"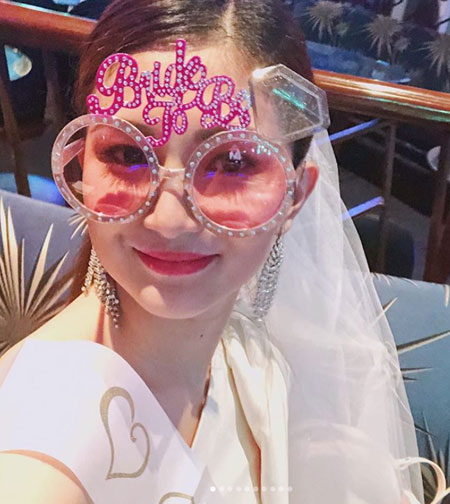 "Ang saya ko dahil mahal na mahal ako ng pamilya ng mapapangasawa ko. at mahal na mahal ko rin po kayo! #Zavannanighthuh!"
A PARISIAN AFFAIR
For a chic bridal shower that exudes sophistication, be inspired by the French and choose elements that give the party a Parisian flair.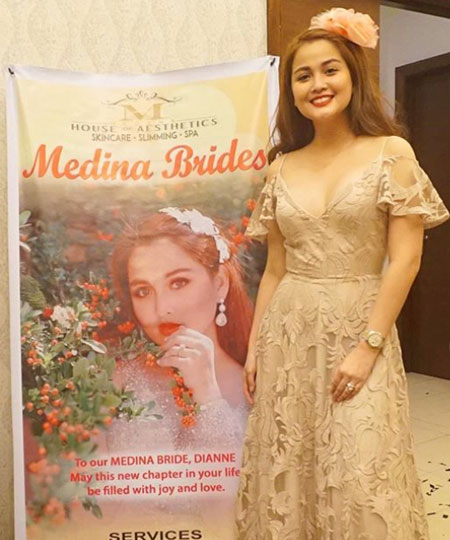 At one of her three bridal showers, Dianne had a cheese and cold cuts grazing table and a dessert buffet.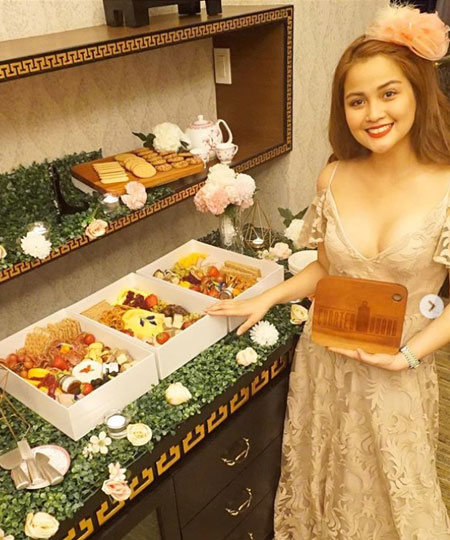 Madeleines, macarons, crepes, and eclairs are standard Parisian sweets.
Whether it's hosting a French-inspired affair or being inspired to live as the French do, be guided by the words of French designer Coco Chanel: "A girl should always be two things—classy and fabulous."
VICTORIA'S SECRET-INSPIRED SHOWER
Bridal showers are a great excuse to be sexy and naughty, allowing you to let go of your inhibitions in the company of your dearest friends.
Dianne's tip is simple: make sure your party is "super super super FUNNNNNNN"
The "Wild Dianne's Secret" was her second bridal shower, which was organized by her sister, a cousin, and schoolmates from St. Theresa's and Miriam College.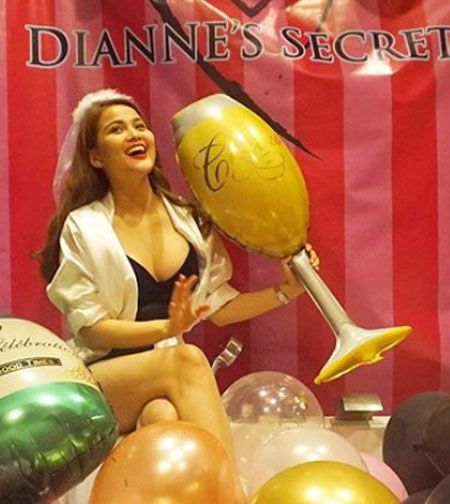 (First row; L-R) Dianne, the bride's cousin Maxene Medina, Alaris Gadon; (Second row; L-R) Jamie Gabuya, Kat Medina, Tep Azarcon (partly hidden), Diorel Ollodo; (Last row) Karen Romarate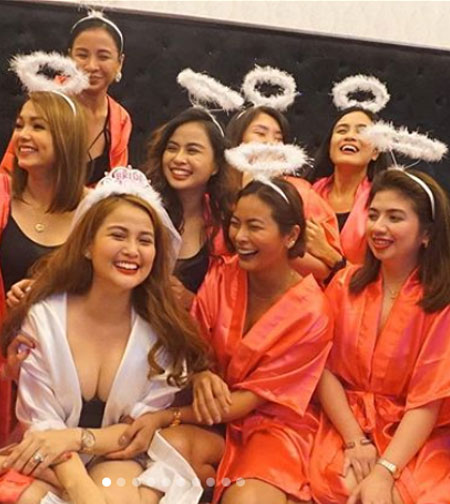 ANYTHING GOES BRIDAL SHOWER
Sometimes the most spontaneous parties are the best ones.
Fun-loving friends can easily pull off an "Anything Goes" bridal shower without a concept to guide them. All they need are crazy antics, jokes, and even pranks for a night of fun.
Dianne's third bridal shower was a "literal na bride na nag-shower." Her outfit: a bathrobe.
In her Instagram post, she thanked her groom's cousins for hosting the unusual shower. She called them her South friends because most of them live in the Parañaque-Las Piñas-Alabang area.