It has been a year since Miriam Quiambao started her journey as a mom.
She gave birth to her son Elijah through emergency Caesarean delivery on her 35th week of pregnancy. He weighed 4.7 pounds.
In the past year, the 44-year-old beauty queen watched her premature baby grow into a healthy little boy.
Sounding nostalgic, she wrote this in the caption of her Instagram post dated February 17, 2020: "Has it been a year since I gave birth to my miracle baby? Oh how time flies so fast!
"Everyday I thank the Lord for such wonderful miracles I experience everyday with this little miracle baby of mine, born early at 35 weeks at 7:32pm at Feb 16, 2019."
Miriam and her husband Ardy Roberto threw a pool party on February 23, 2020.
Also in photo: Kuya Joshua.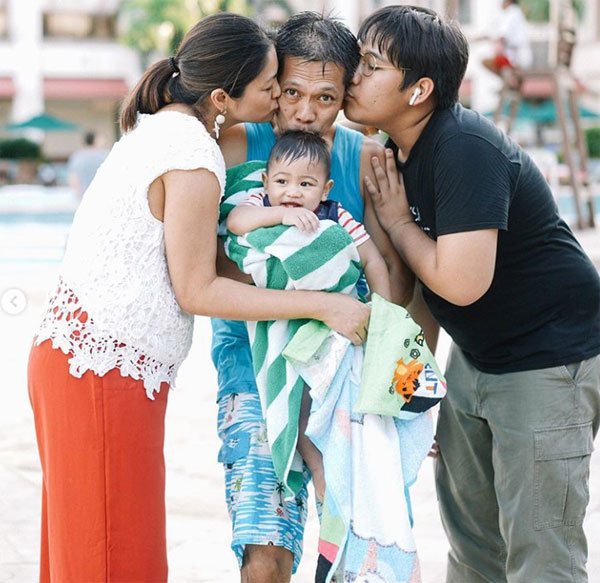 In another post, Miriam gave her followers a glimpse of the intimate gathering.
Part of her caption read, "Elijah loved playing and splashing about with his Dada and other kids in the water, while the adults chatted away enjoying the cool breeze and chill surroundings of The Palms Country Club in Alabang.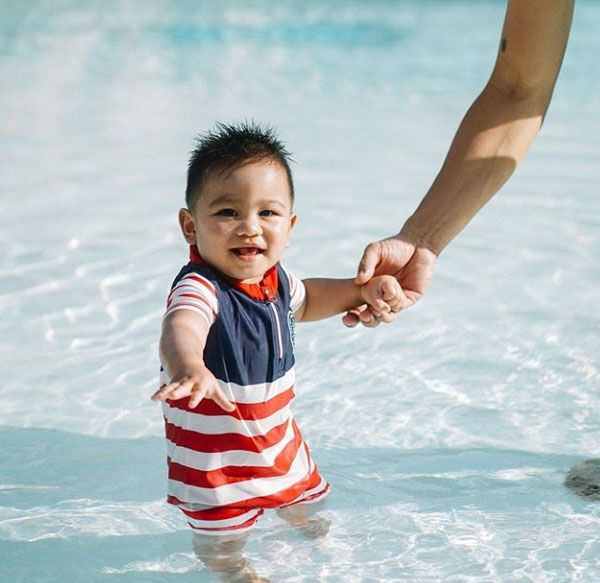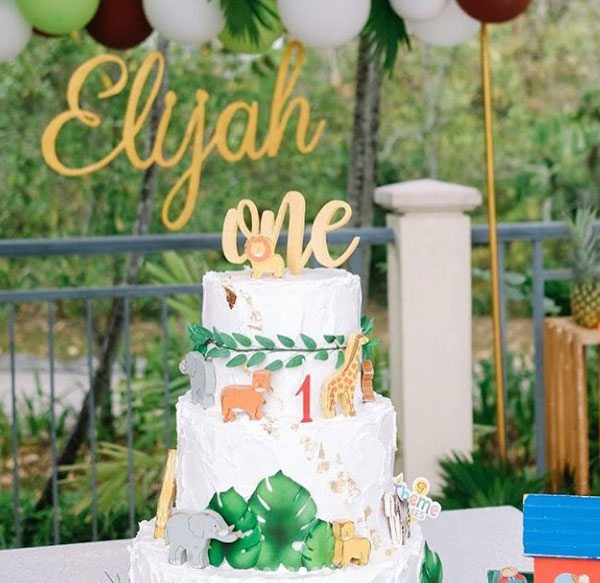 "Dada @elijahroberto led a prayer of blessing."
The family is in the process of moving in to a new house, so Miriam admitted to feeling "stressed" that day, and described the current state of their life as "still topsy turvy with all our things in boxes."
BABY ELIJAH'S LATEST MILESTONE
A week after the boy's birthday, the celebrity mom was happy to share his latest feat: "Elijah is Walking Na!"
She further wrote, "On the morning of his birthday, he caught us by surprise by taking his first 3 steps and none of us had the camera on!!!
"Since then he progressed from 3 steps to 6 then 8 and now 10!!! I love his game face and then his smile when he reached his goal!
"Pretty soon he'll be running around and I thought I'm done running after boys! although, I don't mind running after this one!"