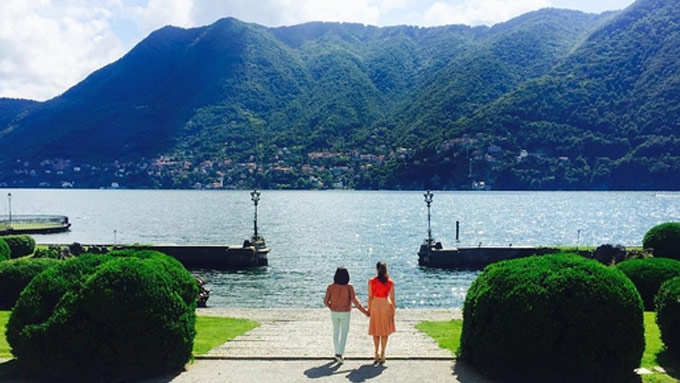 ---
Cristalle Belo is presently in Lake Como, Italy to show her mom, Dra. Vicki Belo, the wedding venue of her dreams.
She and fiance, Australian hotelier Justin Pitt, picked Villa Erba, a 19th century castle-like villa set amid 24 acres of lush parkland filled with magnificent trees, old statues, and manicured gardens.
It became the shoot location of Ocean's Twelve in 2004, and Gwen Stefani's backdrop for her single "Cool" in 2005.
The September 15 wedding is less than three months away, but this pretty much shows what the weather will be like.
On Instagram, Cristalle wrote: "It's that time of the year when the flowers are out!"
Hence, God will be her florist.
The wedding preparations began eight months ago, with the couple flying to Italy to do some venue hunting.
She and Justin visited 10 wedding venues from Tuscany to Lake Como before settling for Villa Erba.
One thing Cristalle discovered about her groom: He is OC (obssessive compulsive).
In April, Cristalle sent her bridesmaid proposal.
Her bridesmaids—two of them will be Ruffa Gutierrez and Noelle Hilario—received a glass box containing Gucci Guilty eau de toilette, Pernigotti bars, and Filotei white truffle oil, among others.
In May, the couple returned to do ocular, and meet up with the coordinators.
They also did some food tasting.
The preparations have so far given the two a glimpse of how they will tackle major decisions in the future.
In the meantime, Cristalle wrote on Instagram, "The wedding thing is a meeting of the minds."
ADVERTISEMENT - CONTINUE READING BELOW
One thing for sure, the wedding will be magical and #PIITureperfect!