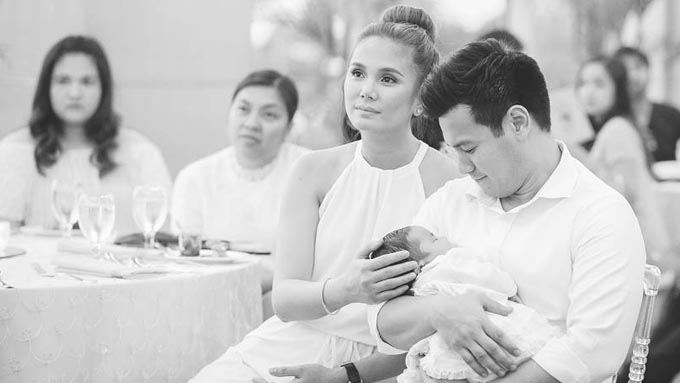 ---
John Prats's Baby Lily Feather was welcome to the Christian world last Sunday, June 19.
Guests included her godparents Sam Milby, Angelica Panganiban, and Rayver Cruz.
In case you missed the Instagram updates...
READ: John Prats and wife Isabel Oli welcome Baby Feather to Christian world
...more photos were released courtesy of Nice Print Photography.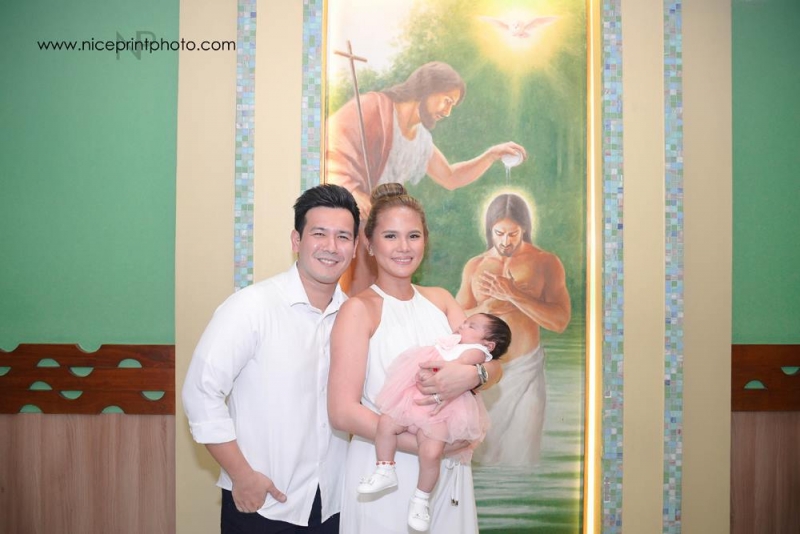 Baby Feather with her pretty mom, Isabel Oli.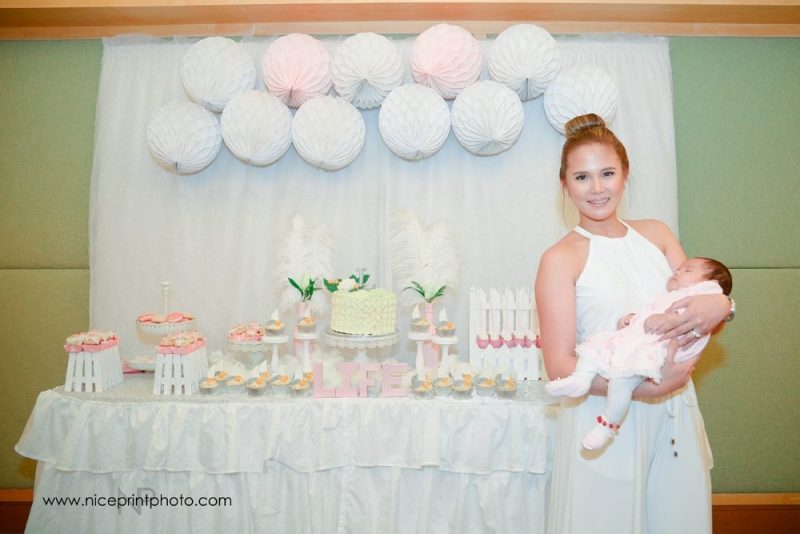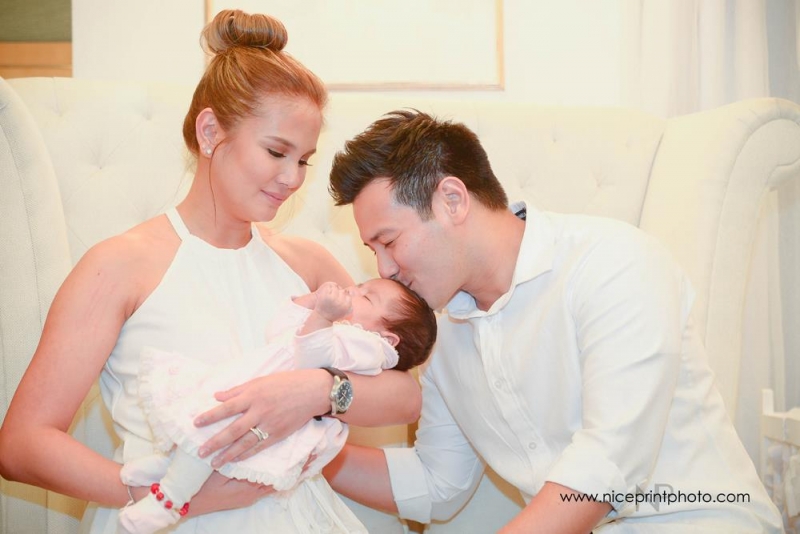 The Prats Family.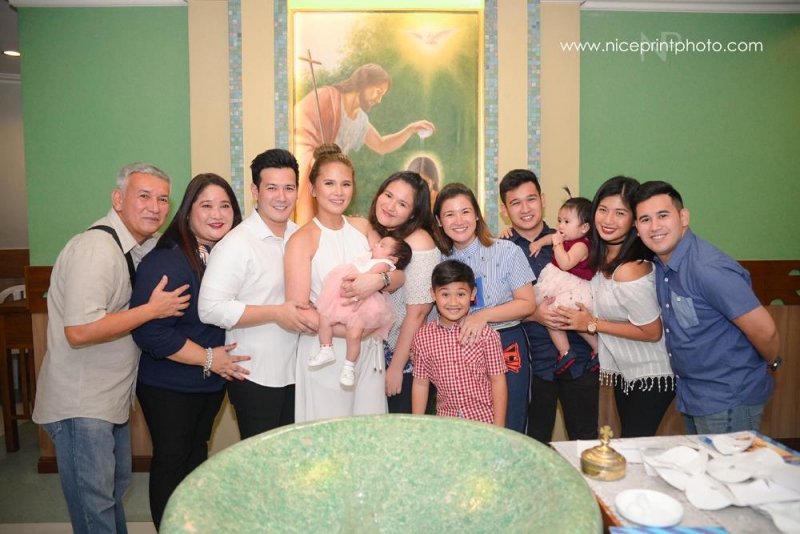 The ninongs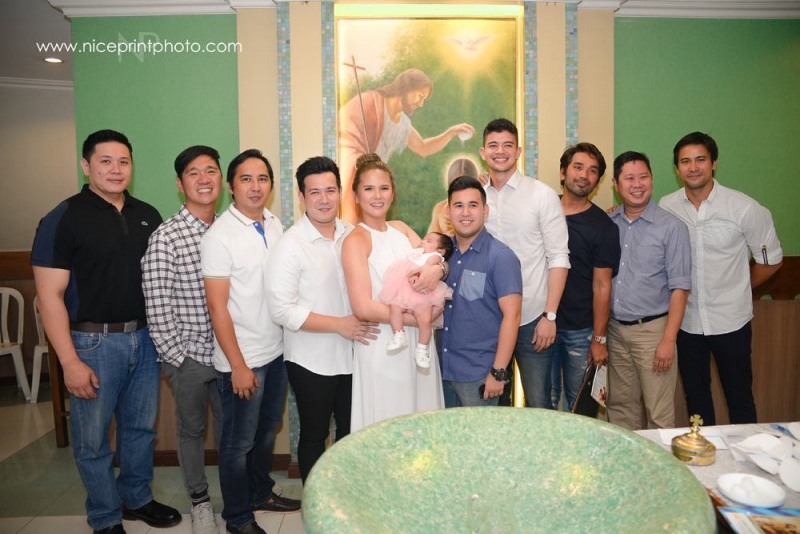 The ninangs included John's best pal Angelica Panganiban (2nd from left) and Isabel Oli's bestie Chynna Ortaleza (2nd from right).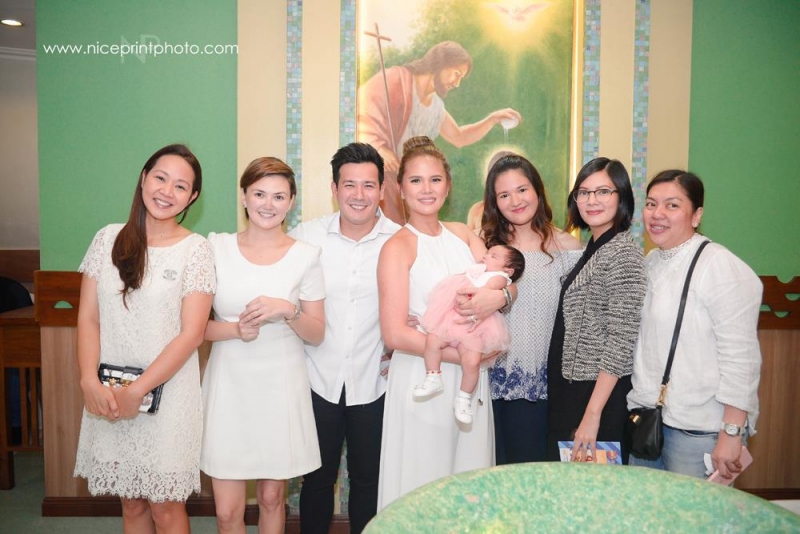 Baby Feather's cakes and giveaways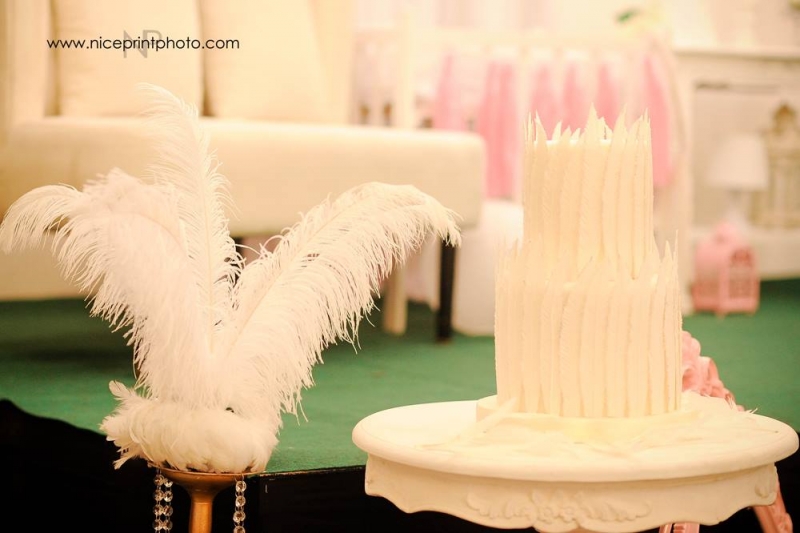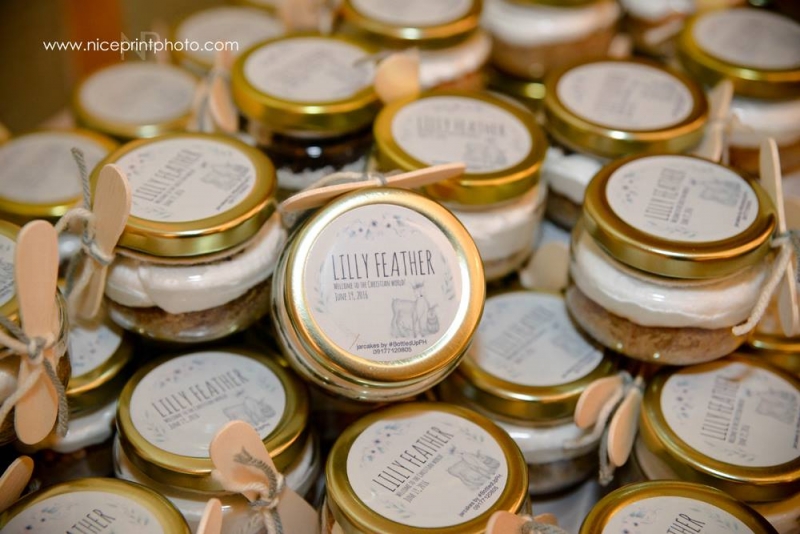 Isabel Oli gave birth to Lily Feather last April 18.
READ: FIRST LOOK: Isabel Oli and John Prats post photos of Baby Lily Feather